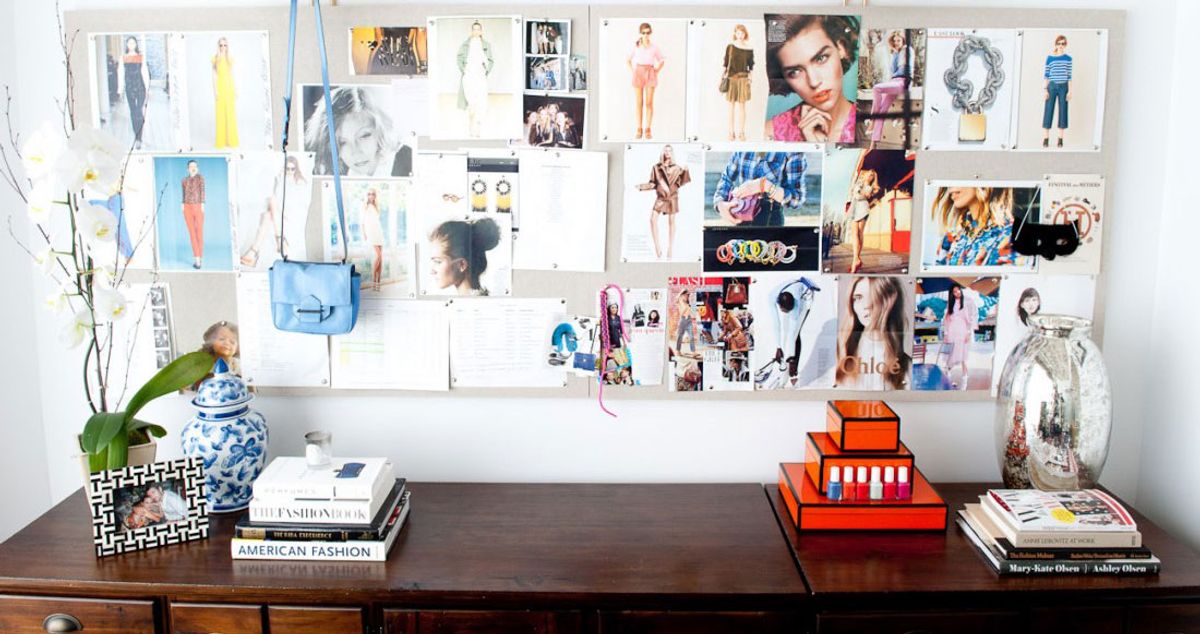 Living
Your co-workers will thank you.
I'm not saying I wrote this story because the Cov HQ has a little problem with desk organization, or because my nearest coworkers (no names mentioned...love you guys!) on either side are um, collectors, but I'm not
not
saying it either. And yeah, we're all to blame, with the amount of boxes, clothes and accessories for shoots, and beauty samples that come into our office on a daily basis—we're not totally sure why we're not on a TLC show at this point (but like, maybe...TLC are you listening?). All this added to the fact that we work communally, and we've had to set up some ground rules of what stays and goes, along with designated cleaning days. Yet somehow our desks still look like a hot mess come humpday. So in the never ending search to get our shit together (it's the theme of the week, guys) we decided to adopt some better ways to keep our desks neat, organized and by default, pretty. Even if that means spending our afternoons stalking down really appealing office supplies on
Instagram
. Consider all of this your little dose of motivation to do the same—we can promise it will make you feel finally ready to tackle *those* items on your to-do list.
---
1. Start from scratch
And by that we mean, get rid of everything. Take the same approach you would to
cleaning out your closet
. If you haven't touched it in two days, toss it or take it home. Yes, that means getting rid of all the special sentimental knick-knacks (aka: garbage) currently populating your desk. At the end of this exercise your desk should have your computer, a notebook, a pen, and that's all, folks.
2. Designate a purge day

Like, oh, today. Fridays are made for three things: daydreaming about the weekend, getting all the last-minute shit done before you ~peace the eff out,~ and clearing all the bits and bobs of random stuff that have accumulated over the course of the week. Every Friday before you leave, take five minutes to ruthlessly throw shit away. We promise, it will feel really good.


3. Upgrade your desk
Once you've gotten rid of all the crap on your desk, you will be eligible for *fancy* new desk accessories. Get yourself a chic pen holder, a beautiful tape dispenser, or an "elevated" stapler. It's the little things, you guys, but doing this will make your desk space feel like a haven, rather than a hovel. We love
Poppin
and
Present and Correct
.