How-To Beauty: Where to Apply Your Highlighter
Get your glow on point.
Makeup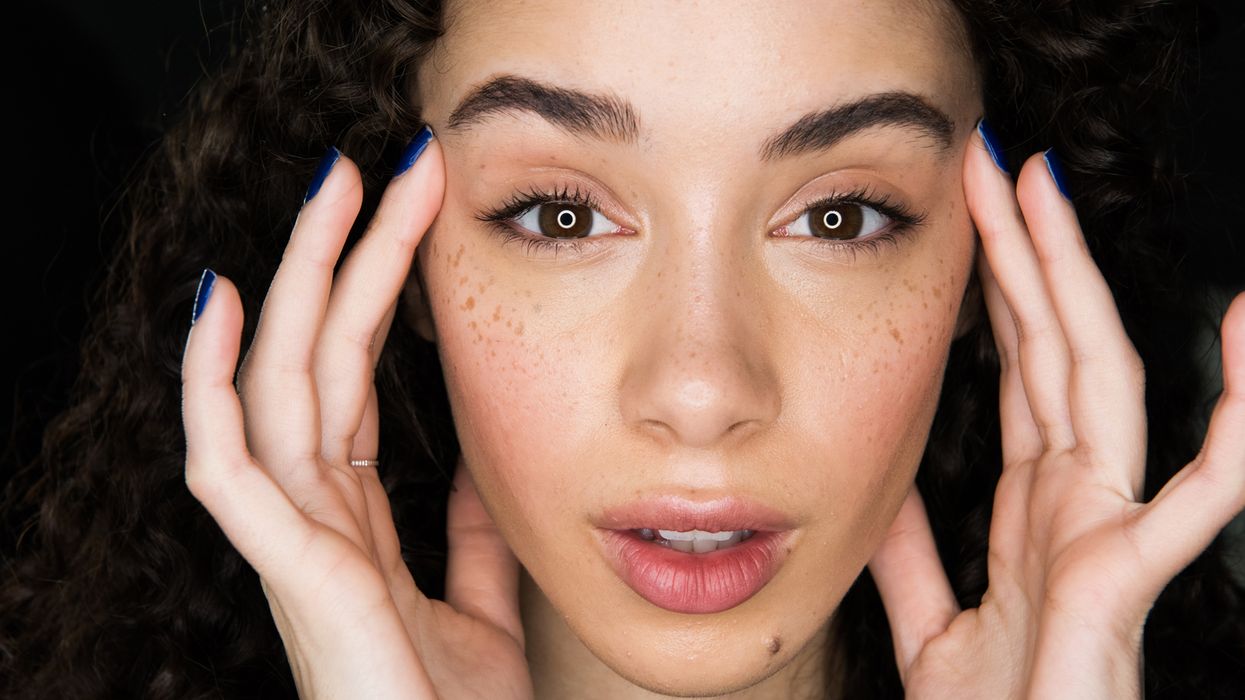 Highlighter is a game changer when it comes to achieving an otherworldly glow. When you want people to see you coming from a block and a half away, a swipe or two of your favorite formula is key. But there is such a thing as going overboard, especially if you're going to be photographed. No one wants to look as though they've just sprinted up three flights of stairs on a humid day. So we thought we'd make it simple and have a pro explain exactly where to place your highlight for maximum impact, without breaking every camera lens in sight in the process. Check out
Julianna Grogan
's tips for
perfect highlighter
placement (plus her absolute favorite for a luminous, sparkly finish) below.
---
Grogan prefers to use the
Milk Holographic Stick in Mars
. The golden peachy color is flattering on every skin tone and gives your complexion some warmth to make up for your fading summer glow (tear). The touch of iridescence gives this product more dimension than your average highlighter, and the cream formula helps it melt beautifully into the skin.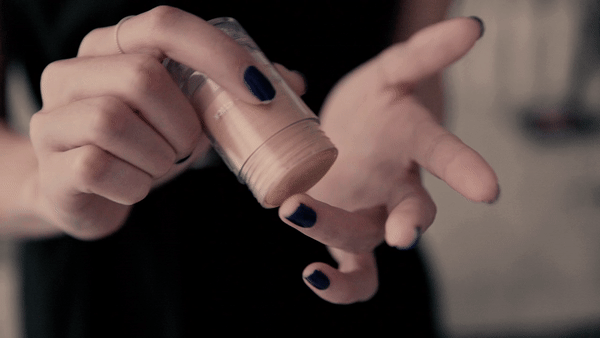 1. Warm up the product with your fingertips rather than applying the stick directly to your face. This gives you more control over the placement and helps to create a seamless finish with your skin.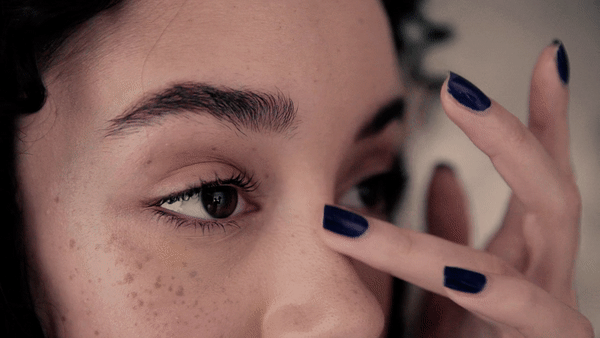 2. Tap a thin line down the bridge of your nose, starting just below the brows. Don't go down too far—keep the line on the upper section of the nose, and avoid applying on the tip. This will help bring a feminine glow that highlights your bone structure.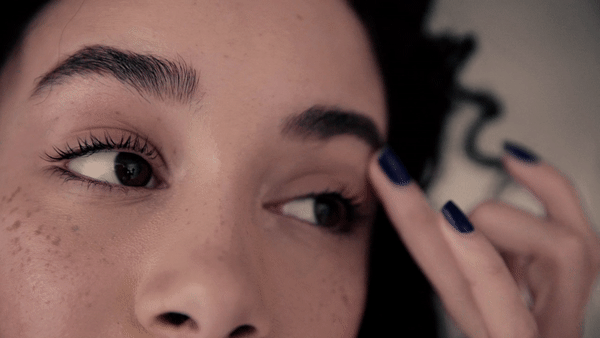 3. Use your fingers to apply a strip of highlight underneath your brows along the brow bone. Be sure to gently tap—never pull or rub, especially around the delicate eye area.