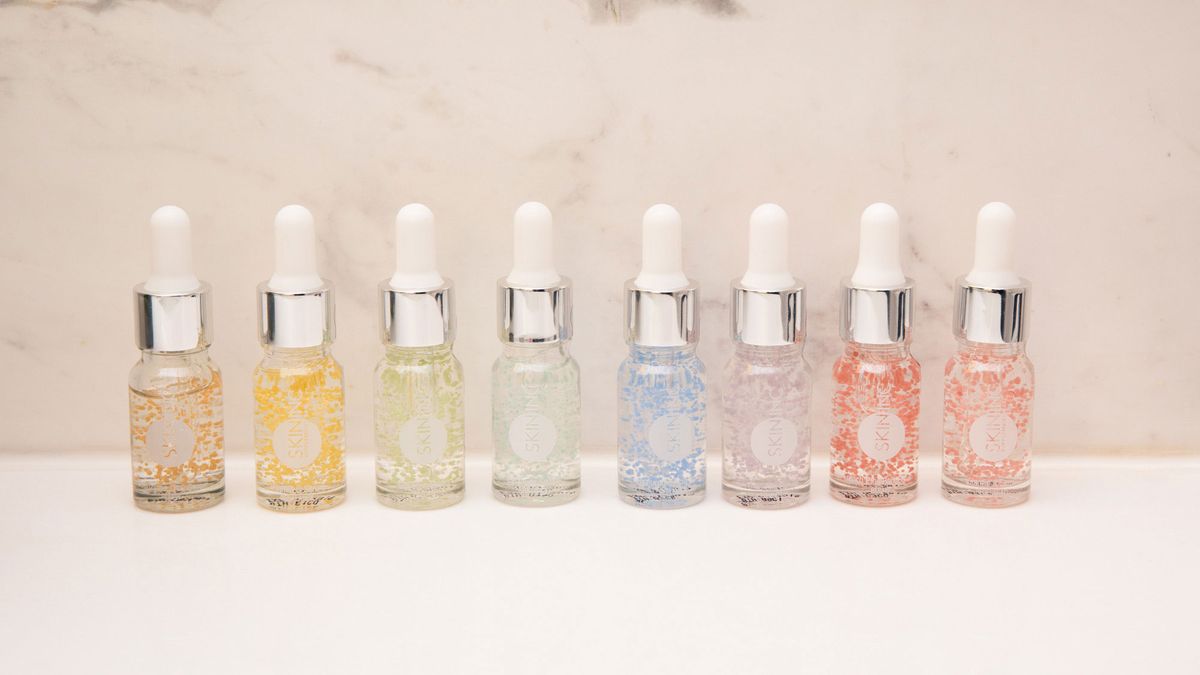 Career
Hint: The CEO uses beauty YouTubers for crowdsourcing.
Alec Kugler
The beauty industry is so vast and full of amazing but dominating brands that it's hard (like really, really hard) to stand out, grow, and become something, well, worth telling you guys about. But because our appetite for miraculous skin care, makeup, and hair products is seemingly insatiable, the innovation keeps coming—and thank the beauty gods, because that's exactly what led us to Sabrina Tan's suite at the Mark Hotel.
Tan is the founder of
Skin Inc.
, a Singapore-based skin-care brand that is truly innovative. Before we started customizing everything (and our Louis Vuitton bags), and before we knew that serum was the secret to healthy skin, Tan wrote the book on customizable skin care by creating 10 individual serums that could be mixed and matched at will to make one master serum. This means that you can go on Skin Inc.'s website, take a short quiz, and five minutes later you have a single serum (instead of the four or five currently sitting on your vanity) that is quite literally tailored to your skin.
As expected, Tan is as smart as they come—and built the company out of a very personal desire to create relatable products for every person who has ever shuffled with his or her skin.
---
Why Skin Inc. was born out of necessity:

"I was 34 when we started. I'd been working 11 years in corporate jobs, and I traveled a lot from Asia. My skin is really sensitive and was reacting to the travel. I was post-pregnancy; I had two toddlers. One night when I was brushing my teeth, my baby was crying, and I looked down at my vanity graveyard—literally I had tried so many products because I am so sensitive—and thought, no woman wants to do 20 steps! Yes, it's pampering. But at the same time, when you have two toddlers, skin care is the last thing you think of!

"I thought to myself, you need to outsmart this. Being in tech, everything was about velocity, speed, results, and the user experience. I needed to find out why there was so much skin care, but nothing that [was] customized for me! The funny thing is I have conflicting skin concerns. For example, I want glowy skin, but because my skin is so sensitive, I can't use a lot of products. At the same time, I am aging, but I don't have enough time to powder on so many layers. I decided to go out there and really search: What makes skin care work? And I found out that the most important part of skin care is serum. That was nine years ago."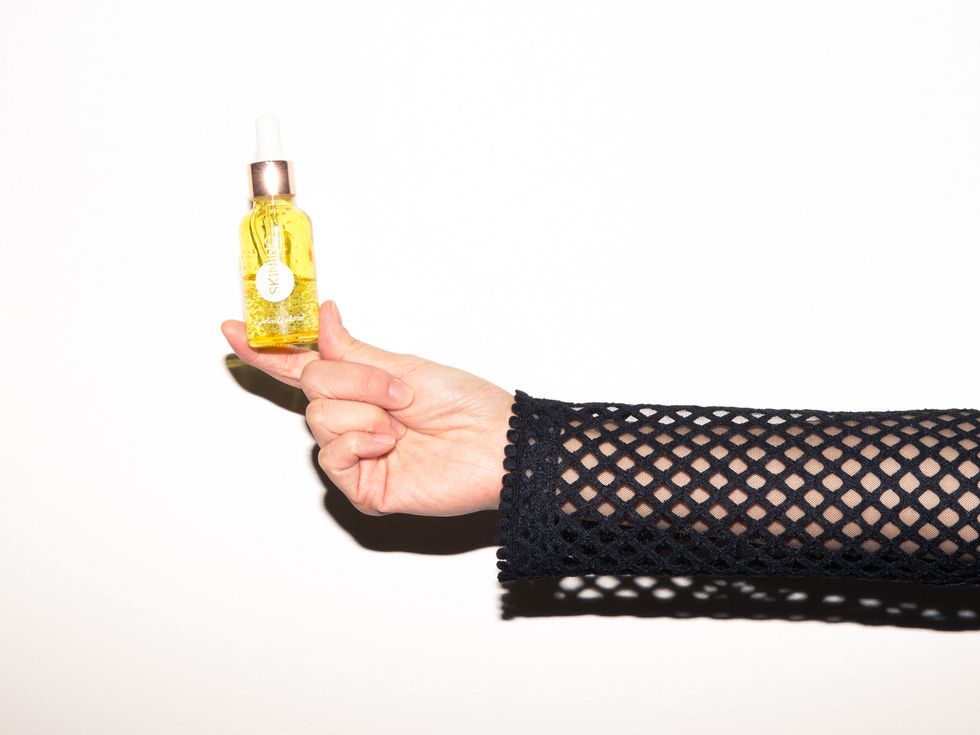 How she broke the skin-care rules and created customizable serums:
"I went to Tokyo and Osaka in Japan, and we started talking to labs and skin doctors. Japan is known for quality skin care. They take so much pride in their products, and there is no compromise. I recognized a white space: In these days where you can customize your bag or Burberry scarf, why isn't there anything personalized in skin care?
"There are 10 serums right now. You can do a serum cocktail of up to 120 different types. It works because of the capsule technology. I was greedy when we began experimenting
—
I wanted three in one bottle. And the scientists said, 'No! You can only have one active ingredient.' I went to the restroom—it was a toilet moment, that is my inspiration place! [
laughs
]. Along the hallway in the lab, I saw a picture of a capsule, and I ran back to the chemists, who are old Japanese men and really serious. I was like, 'Look, if I can put vitamin C or vitamin A inside a capsule and the balance of the serum is hydration, which is the foundation of good skin, wouldn't that enable you to be able to mix active ingredients?' It worked!"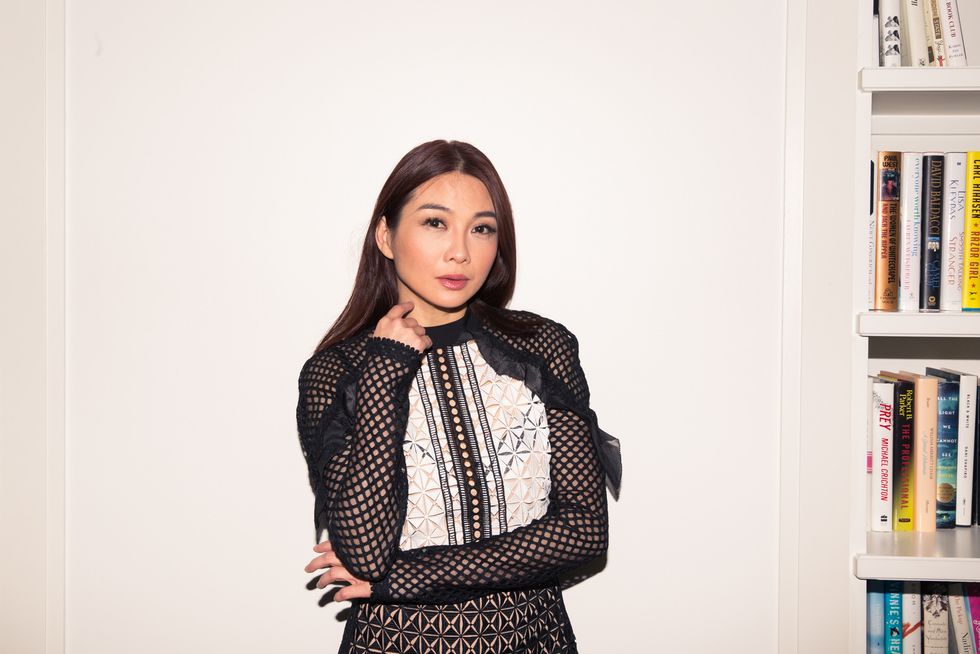 How she's putting your favorite beauty YouTubers to work:

"Last year we had a Beauty Hackathon with YouTube [to create a new product]. We invited 10 YouTubers to Singapore. They wore a lab coat, I brought the lab product and people to them, and we gave them a crash course on how to write a product brief. It was crowdsourcing. They talk to millions of fans; it's truly a community. I asked them about one product that they think is still lacking. What is on your beauty wish list? Two of them and one editor came up with a masking moisturizer, plus a primer, plus serum, plus mist! And we just launched this product in Asia. It will be in the U.S. in April. When you rub the gel on, there's a dewy finish, and the texture is like a primer that gives you that dewy Korean look. That is what women really want! To have their voice heard in the lab."

How she's made it as a small brand in a big industry:

"It is never easy. It's like David and Goliath. There are so many big brands out there, but we stick to our cause: as long as it's for consumers and their skin first! That is enough. To do this you need to be different and do it for the good of people. I think that is important. The challenge is, how do you push yourself to innovate? If you're already at a certain level, how do you raise the bar? That is what keeps us going every day."