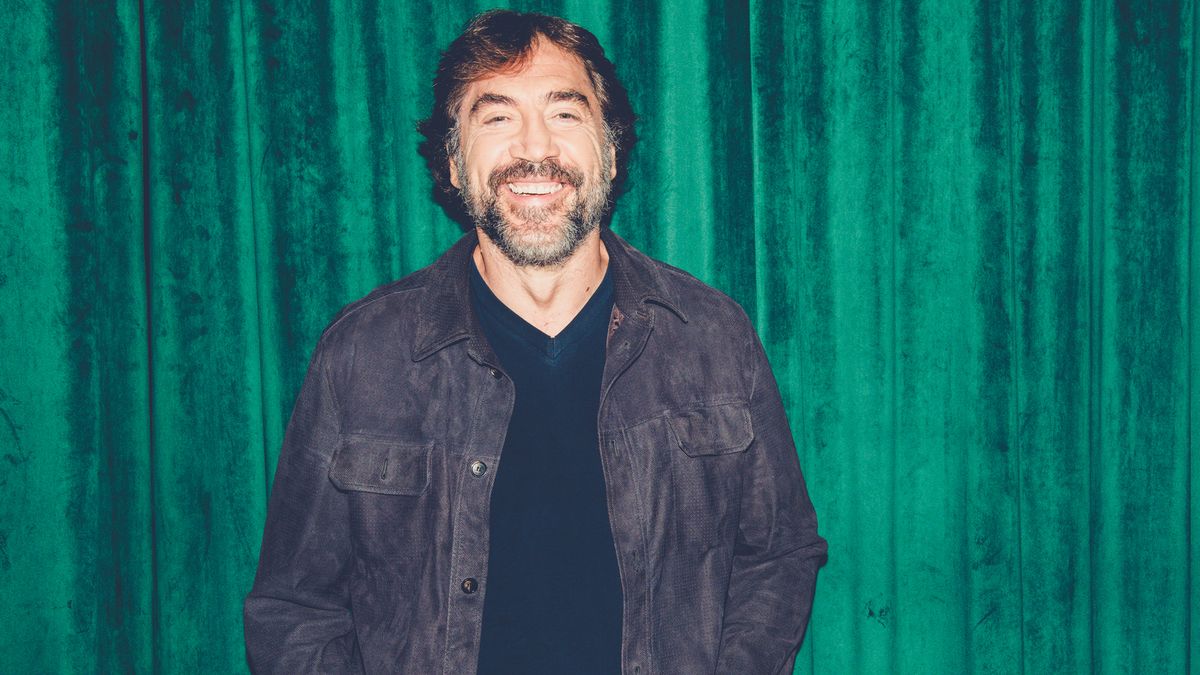 Celebrity
Javier Bardem, Lover of Penguins, Wants Us to Save the Planet
The actor and activist talks film and his campaign with Greenpeace to protect the Arctic.
What will it take? Watching Javier Bardem wiggle into a full-body snowsuit on the Arctic tundra? For him to strap in to a two-person "kinder egg" (as he calls it) submarine to the bottom of the coldest sea on earth? Or to witness his first joyous meet cute with a wild penguin? Whatever it is that will get us (that's me and you) to notice, speak up, and take action to save the precious natural habitats of the Arctic, Bardem will do it.
Along with his brother Carlos Bardem and film director Álvaro Longoria, Javier ventured to the southernmost point on earth to explore the region—and take part in some of the most
Planet Earth
-level experiences—with
Greenpeace
and act as a voice box with his film,
Sanctuary
, for their campaign to create the world's largest marine sanctuary in the Arctic. I sat down with the Oscar winner ahead of his special screening at the
Toronto International Film Festival
to have a heart-to-heart about why he went outside his comfort zone to get on social media for the cause, his love of penguins, and why we have to act now before it's too late.
---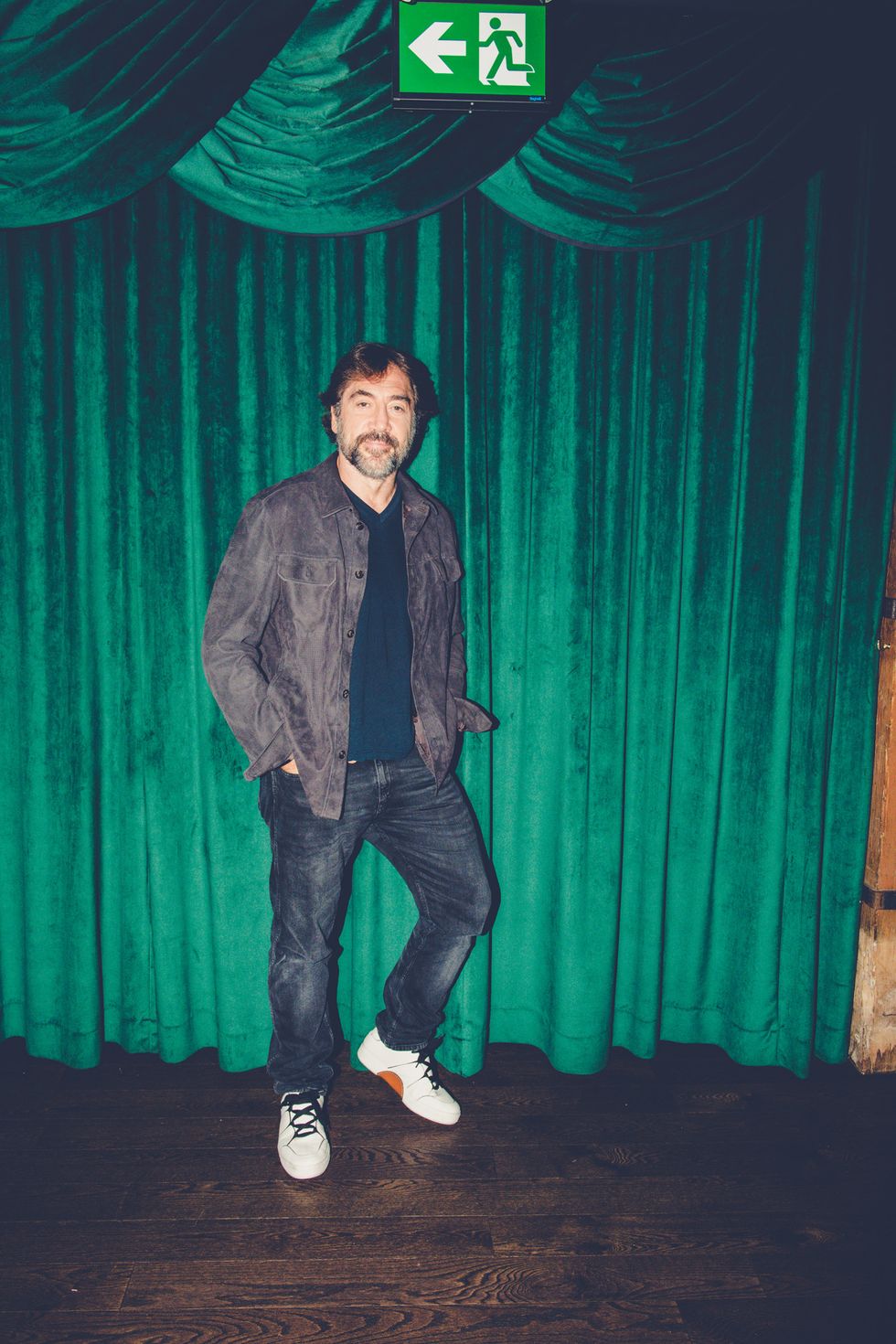 Why was partnering with Greenpeace on this specific initiative really important to you?
"It [wasn't] about activism, it was more about taking advantage of the amazing gifts that [Greenpeace was] offering me, in the sense that they were asking me to accompany them for this campaign to one of the most remote areas in the world to follow their research. And yes, to help in any way I could. That's when I [told] Gail [Hennessey], 'I only know about acting, and I do documentaries. I would like to bring my director and see if there's a movie here.' And they were happy about it.
"All of a sudden you're in the middle of nowhere seeing all this beauty and how affected it is by your behavior, and how far [microplastic] goes. It can end up indissoluble in the waters, and you go, 'Wow, that's how bad it is.' It's not about being an activist or not, it's about being worried. Those who don't know anything, like me, think that [environmental damage] is in our near future, but it is happening today as we speak, and we have to do something about it. It is catastrophic, but there is a way to reverse it, which is by actions and social awareness.
"People seem to be burnt out. Well, wait until they are literally burned by the heatwaves that hit the world we live [in]. It's not a matter of 'Oh, I don't want to think about it.' We need to think about the future generations
—
our kids, our grandchildren. Those kids are going to grow up, and when they're 18 or 20, they're going to look at us and say, 'Shame on you. You knew.' That's how important it is."
Your experience was pretty extraordinary. Did you ever anticipate what you would see?

"No. I didn't have any idea, and that's a great thing. I'm not active at all in social media; I just opened this thing with Greenpeace just for [the campaign]. I don't usually read the synopsis of any books or movies or plays, I just go and sit down. We're with too much information all the time. I [don't] want to know anything about anything, I just want to be all ears and eyes. That's what I try to do. I saw the changes happening before my eyes. I saw how deep [Greenpeace] went into those submarines to collect data and [collect] species to study them, and I know how far and how high on the mountains they went to collect data to understand how remote these microplastics can go."

[Spoiler Alert] Right at the end, when you found the plastic bag, it was so heartbreaking:

"We couldn't shoot it because the water is dark. But I touched [the plastic bag]. It was there."


I bet it was hard to capture on film just how magnificent the submarine experience was like. Can you tell me about that?

"I wasn't nervous because I [saw] John [Hocevar] go down [in the submarine] at least once or twice per day to get all this data. I saw that happening and how efficient they were, so I wasn't nervous. I'm not claustrophobic. I was nervous in the beginning, but then they told me there have been more people on the moon than in the bottom of the sea, where we were going to go, [so] I was relaxed. It was so beautiful to see all these creatures. Of course, the quality of the images is hard because it is very, very dark down there. But when I saw it with my eyes… It was beyond. I was expecting to see nothing, and it was full of color."

How special is that, that you have that experience all to yourself?

"It's crazy. I'm so lucky that I could record some of it."

Tell me about that penguin meeting—it was so lovely to watch:

"[Laughs] Well, I love penguins because I think I've always considered myself a little bit of a penguin. I am so clumsy and out of my environment. But then, when they get in the water, they are efficient. It's like what I try to do when I'm on set. [Laughs]"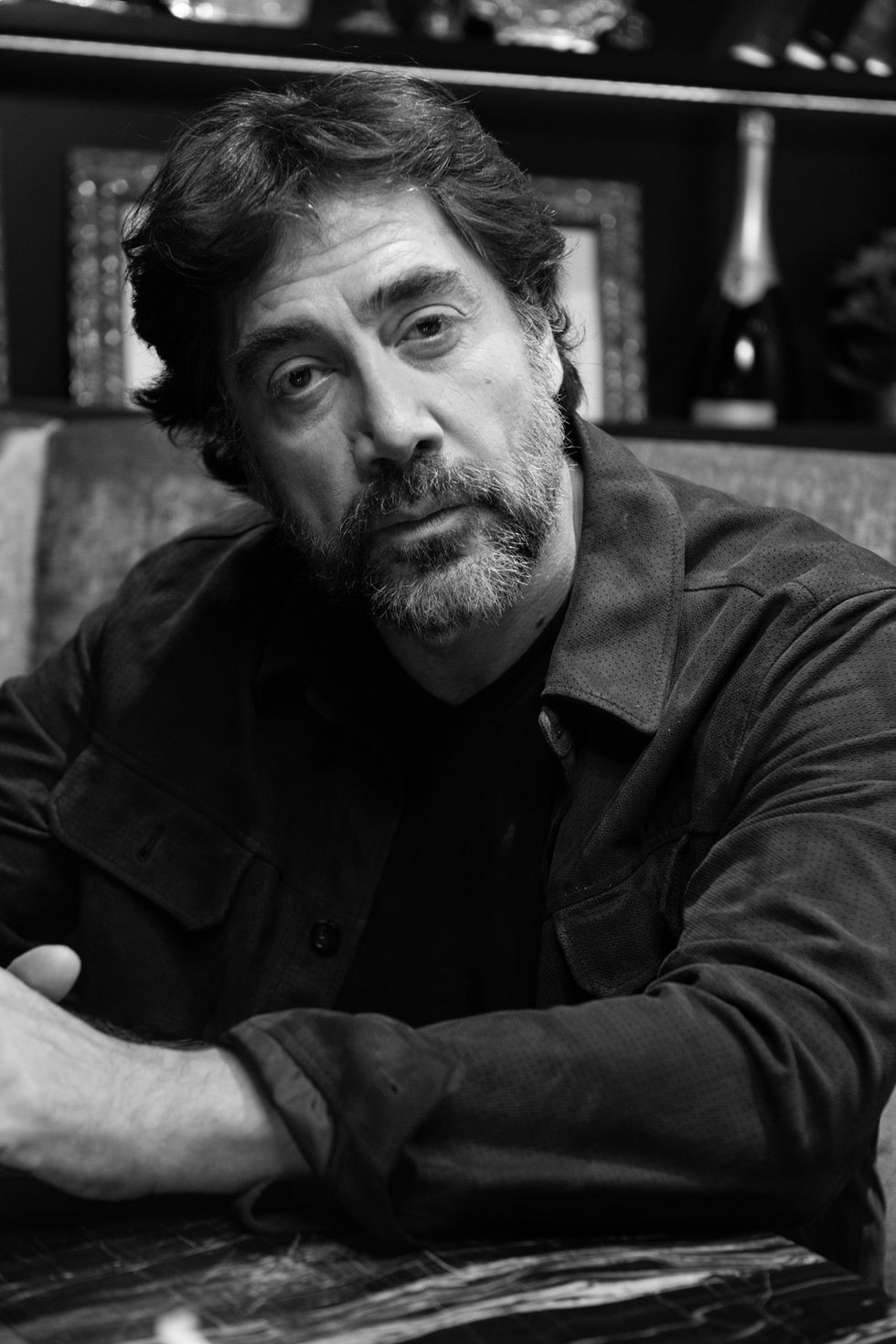 What was your biggest takeaway from the experience?
"I would say there are two of them. One: the huge and deep amount of respect and gratitude I have towards the Greenpeace volunteers. These people are six months on the sea in very tough circumstances. I know because I've been there with those huge waves. They spend six months without seeing their families, [only] gaining a couple of pennies, because they care. They want to protect our house, our house for all of us. That's a big thing. The second thing is how present it is, how real it is, the whole thing. And how much we have to remind the politicians to take action because we all can do our part, but we need policies."
What can we do today?
"Support. Make noise. Join causes. Of course, also try to do your own little part in recycling. Join and investigate, and read. For example, on the Greenpeace page, there is a lot of information about what one can do. If we all do our part, then there are these millions of drops of water that will create an ocean. One thing we have to do that [Greenpeace] does so well is pressure, pressure, pressure. They bring pressure in every way possible with data, images, analysis, everything. So if [people] deny [the pressure], they're obviously portraying themselves as what they are, which is selfish, greedy people that are denying the effects of [environmental damage] because of their own microcosm and economic interests."
What was it like addressing the UN a few weeks ago?
"It was one of those things where I was like,
What am I doing here?
I was in a panel of experts, and I would just say, 'I'm here, I show the trailer, I'm an actor. I'm just a citizen that would like to express his concerns in the name of many citizens who have signed the petitions.' I was worried because more than half of the seats were empty. That's when I start saying, 'I'm worried. This room should be packed.' It's mind-blowing because this is not about politicians or social classes, this is about us all. If they don't listen, [it] affects all of us. Especially our kids. It's a reality, and we have to join the younger generations. [The younger generations] know, and they're making a lot of noise. They're great. They are the leaders, and we have to follow them and learn from them."
Want more stories like this?
Hustlers' Lili Reinhart on Swearing off Low-Rise Jeans & All That Fake Vomit
The Lesson Madeline Brewer Learned from Jennifer Lopez
Hollywood Is Falling for Alex Wolff