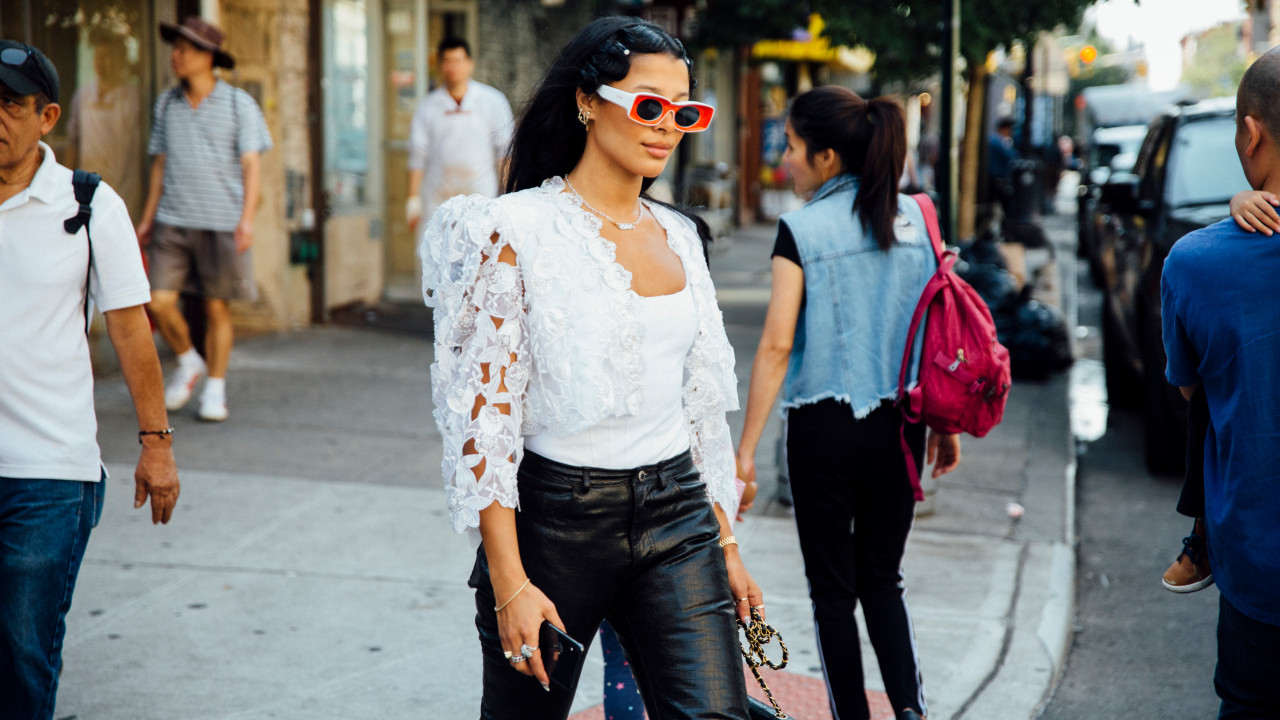 The Best Street Style from New York Fashion Week
Our favorite looks of the season.
If there's ever a place to gather inspiration for getting dressed in the morning, it's outside a New York Fashion Week show. The first spring 2020 collections made their drizzly debut last Friday, and despite the weather, street style was anything but bleak. Show goers championed a new era of 1980s maximalism with sky-high shoulders, slick suiting, and shades of fuchsia and chartreuse. Shoewise, we're seeing more flatforms, flared-base heels, and itty-bitty pumps (none of which are practical for the precariously cobblestone streets of Soho, but are gorgeous nevertheless). We also noticed more and more people dressing up their hair, adorning styles with statement clips, pins, and Jackie-O-esque scarves. Scroll through for our favorite street style looks from New York Fashion Week.