Why This Rising Actress Wakes Up and Dances Every Morning
Waves star Taylor Russell on Fleetwood Mac, French cinema, and fitting in.
Celebrity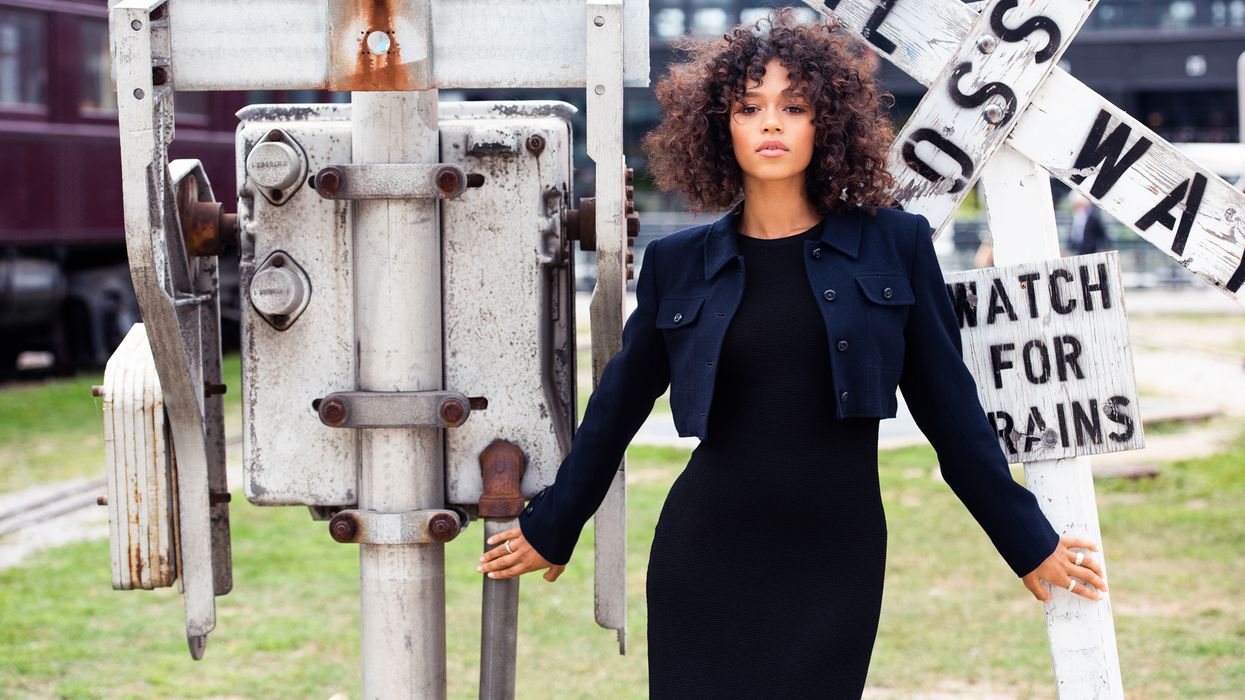 Sitting down with Taylor Russell is like going on a long, meandering walk in the woods in the fall with an old friend to discuss music and dance and movies and books in the fresh air. We met the 25-year-old Canadian actress on a day that reeked of fall at Roundhouse Park, a historic train station in downtown Toronto.
In 2015 the actress was cast in the series
Falling Skies
, but it was her role on the 2018 reboot of Netflix's
Lost in Space
that brought her more fame. Her biggest movie yet,
Waves
, directed by Trey Edward Shults, comes out this November, and Russell gave "the movie's great performance,"
as per
Vanity Fair
. The film tackles difficult topics: Russell plays the sister of a teenage athlete who finds himself addicted to painkillers, but that's just the tip of the iceberg. We chatted with the avid reader about dancing to Fleetwood Mac first thing in the morning, French actresses, and remaining adaptable.
---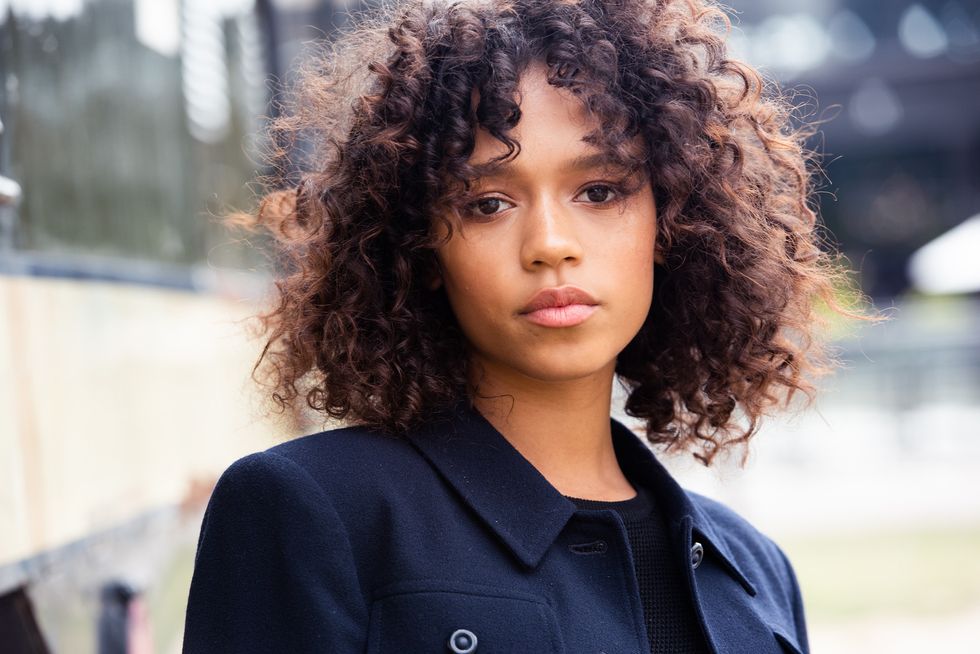 What initially attracted you to Waves?

"The script was unlike any other script I've read before, because there was music queued up with it: As you read it, you play a song, and then you go through a scene, and then you play a song. It felt very Punch Drunk Love–esque. I had the sense that it was going to be something very special."

How did you relate to your character?

"There are a lot of similarities between our personalities—when I was younger, I was quite lonely and also took on a lot of pressure from others around me and felt like it was all my responsibility. Emily is definitely the lost child in the family, and I've felt those feelings."

Waves deals with some dysfunctional family dynamics. Do you think the film's message about love and forgiveness is one that audiences need to hear?

"I think everything that can be done in love and life is so hard; you go through so many ups and downs. The most important thing is healing and growing from the experiences that you have. Waves is the perfect example of that. An impossibly hard situation happening to a really good person, and the aftermath. Especially right now, the message of healing and love is a really important one."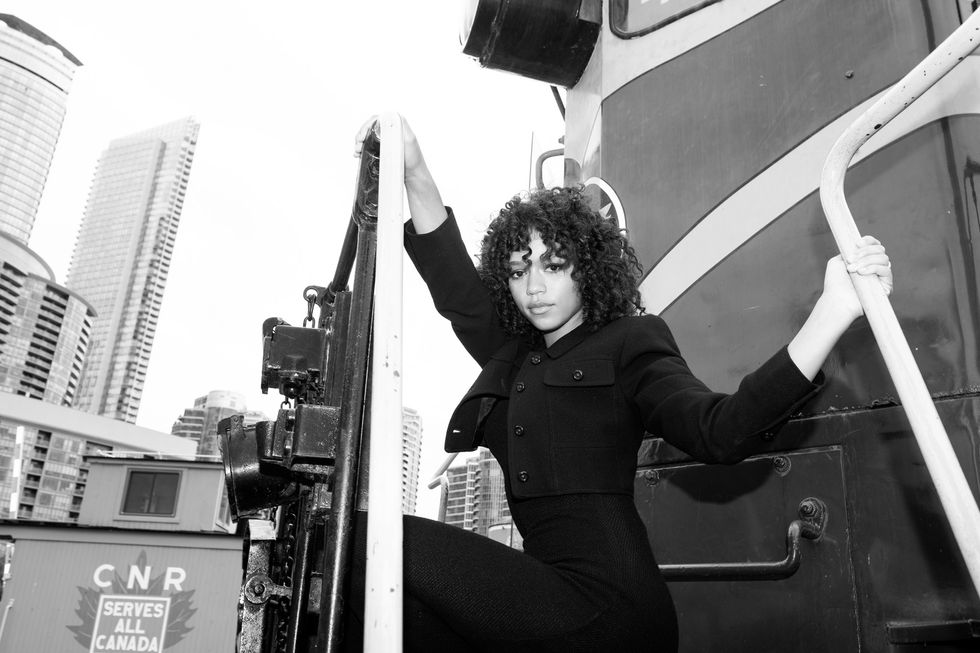 What inspired you to get into acting?

"I've always loved the performing arts. I did ballet my whole life, I love dancing. I wake up every morning and dance for 15 minutes, and it's the only way I can get out of bed. I wanted to act when I was younger, but both of my parents worked full-time and couldn't really be there for me on set. So they were like, 'If you want to act, you have to wait until you're old enough to do it on your own.' After high school, I took an acting class and just knew that's what I wanted to pursue. In many ways, I'm built for it, because I don't really expect life to be a steady stream. I moved 16 times when I was a kid."

I feel like everyone can learn from dancing first thing. It probably sets the tone for the day:

"Totally, and if you're in a mood and you just move in your body, it's the most helpful way to really be grounded and get present."

Do you have a favorite song that pumps you up, or does it change every day?

"It changes every day. It was 'Dreams' by Fleetwood Mac this morning."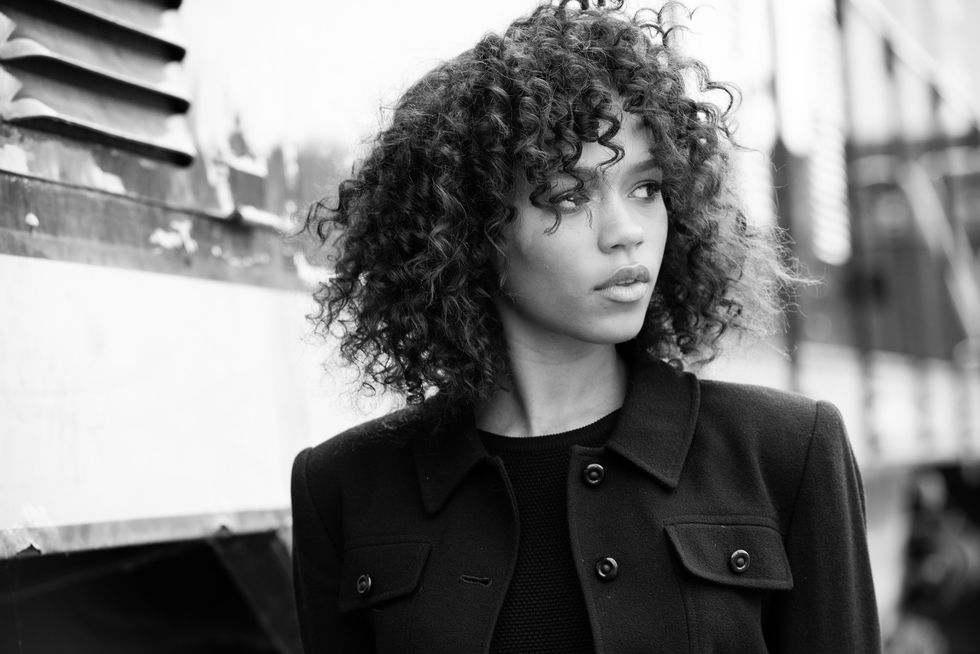 Do you think that moving helped you with acting, in the sense that you're going from a new set and a new crew all the time, and you have to get comfortable quickly?

"Totally! It's really good to be adaptable, and that's something that moving taught me. You always have new friends and new places. I love meeting a new crew and becoming a family for however long. It's like camp. Then you part, but hopefully you stay friends with a few people."

If you weren't acting, what do you think you would be doing?

"Hands down, I would be a kindergarten teacher. There's nothing else I'd rather do. I love kids."

Are there any actors or directors that would be a dream come true to work with?

"I love Paul Thomas Anderson. I love Mélanie Laurent so much. Marion Cotillard. I love Léa Seydoux, all the French actresses. My favorite director is Maïwenn. She did a movie called My King with Vincent Cassel. It's like the French Blue Valentine. It's one of the best films ever."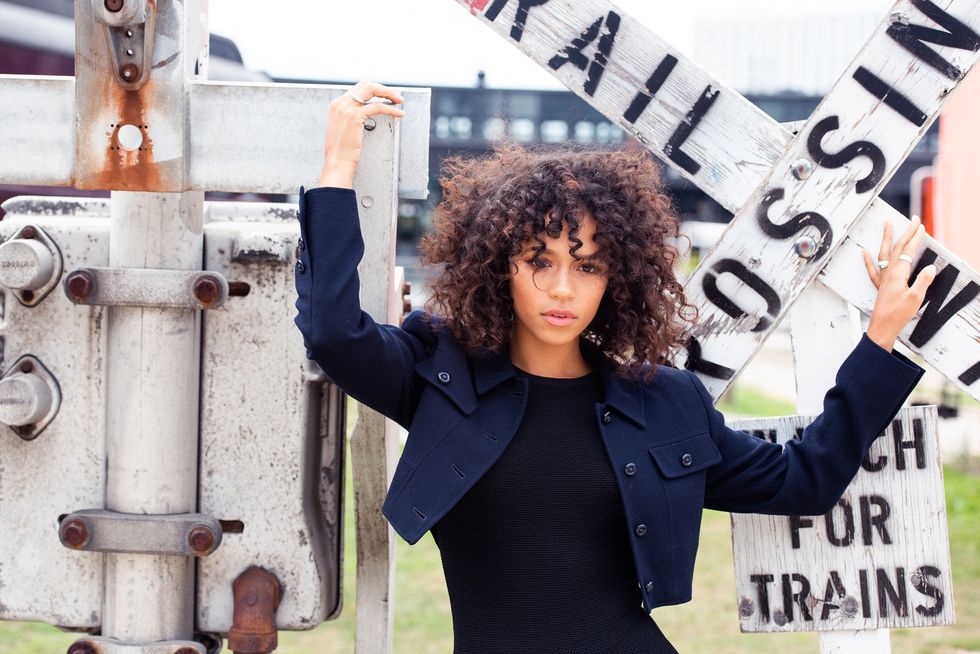 Speaking of reading, you're into books. Has there been a book that's really impacted you?
"Recently I re-read
By Grand Central Station I Sat Down and Wept
, which is poetic prose by Elizabeth Smart. It's my favorite book. That and
Just Kids
by Patti Smith. I love Miranda July. I love Sheila Heti. I love female authors—I mostly read female authors."
If you were to travel anywhere tomorrow, where would it be?
"Japan."
Cool, have you been?
"To Tokyo. I love Tokyo."
What emoji would you pick to best describe you?
"I use the two hands shaking a lot, it's a good one. It's a 'thank you,' it's an 'I appreciate you,' it's an 'I love you.' And the sun one, with the little face."
Want more stories like this?
Troye Sivan Had a Very Different Coming-Out Story Than His Character in Boy Erased
Teyonah Parris on Black Representation in the Media
Danielle Macdonald Is On the Rise