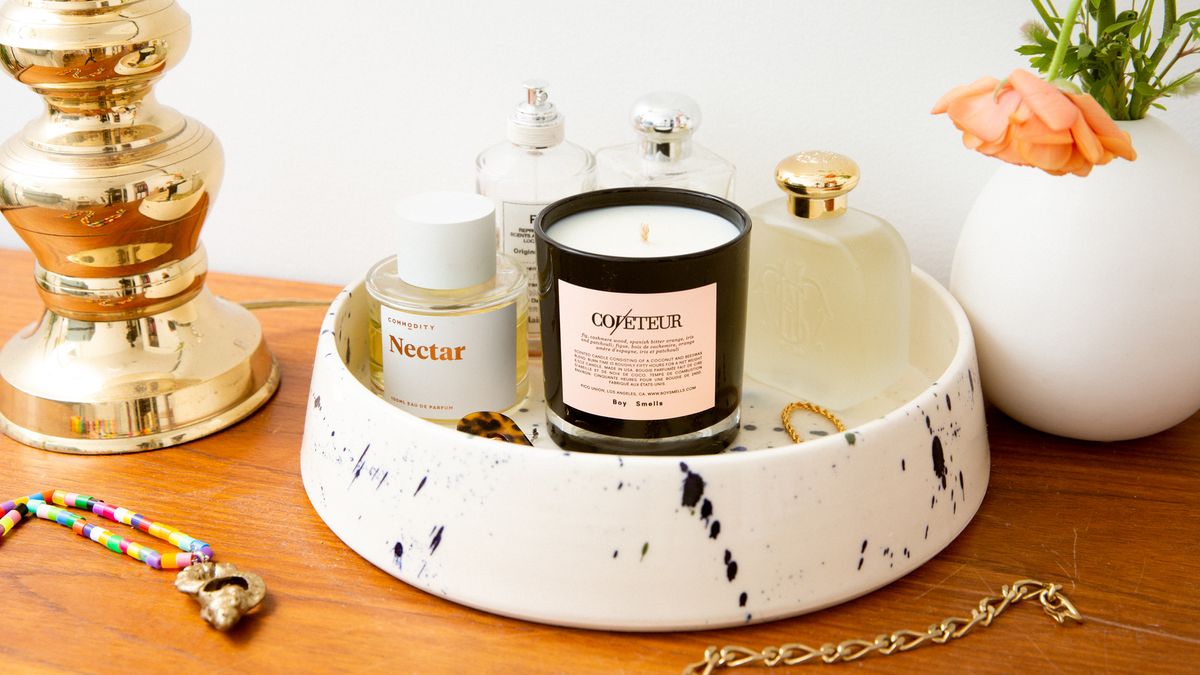 Decor
How to Give Your Home the Coveteur Treatment
All you need is a candle.
Alec Kugler
Hey, remember that super-chic, smells-amazing, looks-good-anywhere-in-your-house
candle we made with Boy Smells
? In case you don't, allow us to give you a quick primer: We teamed up with
David Klen and Matthew Herman of Boy Smells
to concoct our very own special scent. It has a fig base and notes of cashmere wood (sounds chic, no?), patchouli, iris, and Spanish bitter orange. In other words, she's rich, she's velvety, and she's our new favorite home accessory, because, well, who doesn't want a super cute, black-and-pink candle lighting up (pun intended) every room in their home? We know we sure do. So if you'd like to join us (you should) by giving your home the Cov treatment with this candle (do it), follow our four tips below.
---
FIRST LOCATION: THE BATHROOM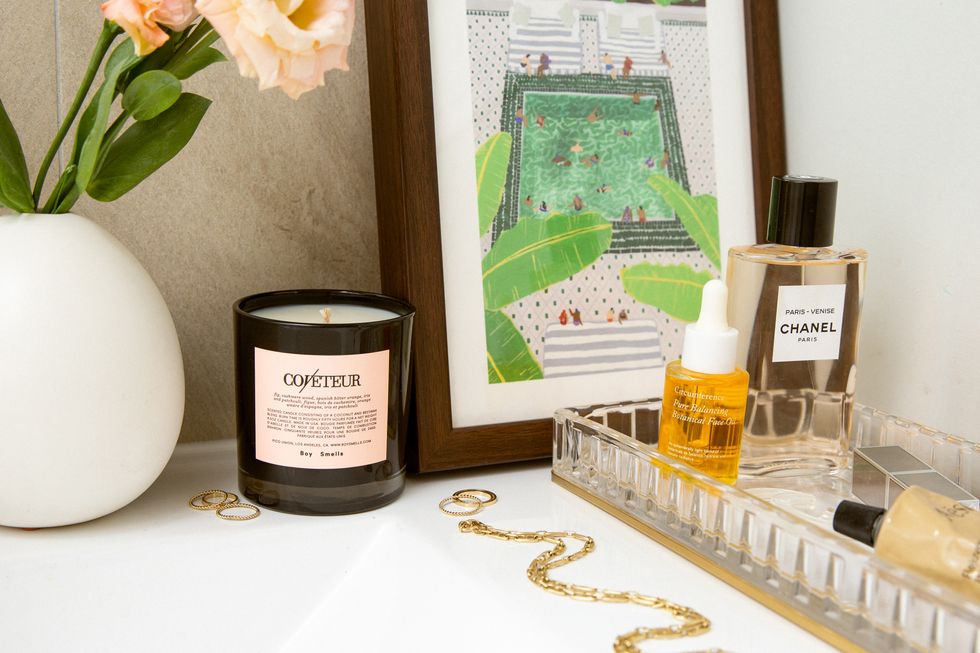 This one's obvious, no? Everyone loves a candle in their bathroom, and we'll be the first to admit that we always set out to impress our guests with our selection. Add it between a tray of your hero products and some freshly cut flowers (plus a picture frame for bonus points), and your bathroom will be just as enjoyable to hang in as your living room.


DON'T BE AFRAID OF THE KITCHEN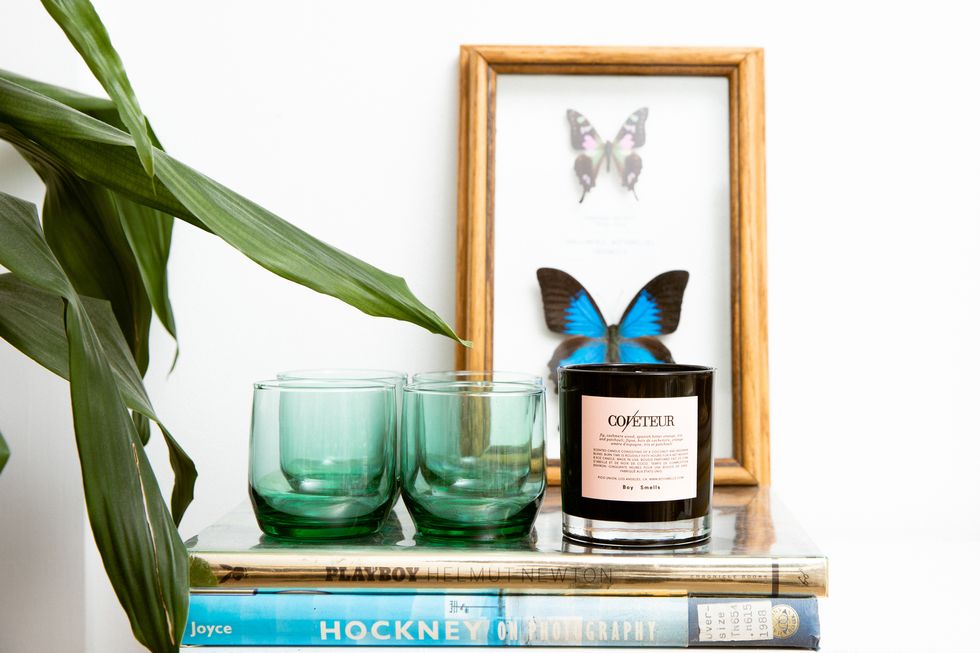 While the kitchen may seem like an out-of-the-ordinary place for a candle, we think the opposite. In true Cov fashion, we find that the kitchen is an ideal setting to stack some books and showcase our favorite glassware, all next to our new candle collab. If you struggle with space in your kitchen as is (we know how those city apartments can be), you can recreate this scene in a nook in your living room. Consider it your entertaining corner.


NEVER, EVER FORGET THE BEDROOM
Speaking to those aforementioned small-ass city apartments, over the years we've come to the realization that the floor can be a fantastic space for a little decor moment. Stack up a few magazines or books (can you tell we like to read?) next to a plant, and sprinkle in a few of your favorite accessories. We advise going for the whole we-just-threw-this-there look.


MAKE IT THE FIRST AND LAST THING YOU SEE IN YOUR PLACE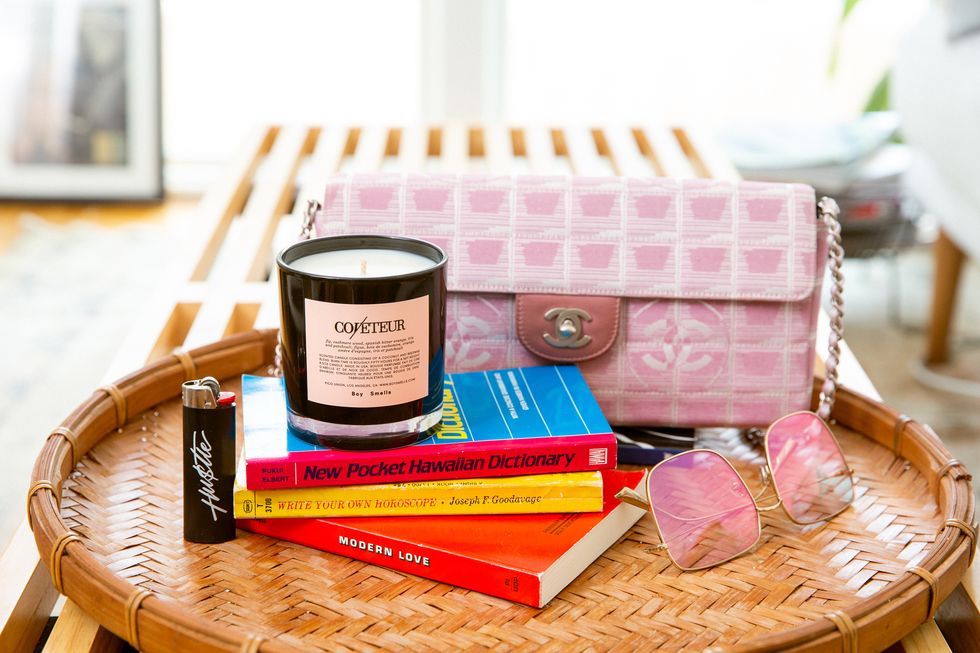 Set up this little moment wherever you tend to drop (slash throw) your keys after you walk in the door. All you need is a tray, a few good reads, a lighter, and the candle, of course. This way you can drop your keys, sunglasses, bag, and any other accessories you may have as soon as you arrive home. We highly suggest lighting your candle immediately after, because who needs to wait to set the mood?
Want more stories like this?
So, We Made Sunglasses with Karen Walker
A Cannabis Candle Turned This Side Hustle into a Full-Time Career
Big News: Our First Beauty Collab Is Here. It Includes Diamonds, Neon, & a Whole Lot of Shine