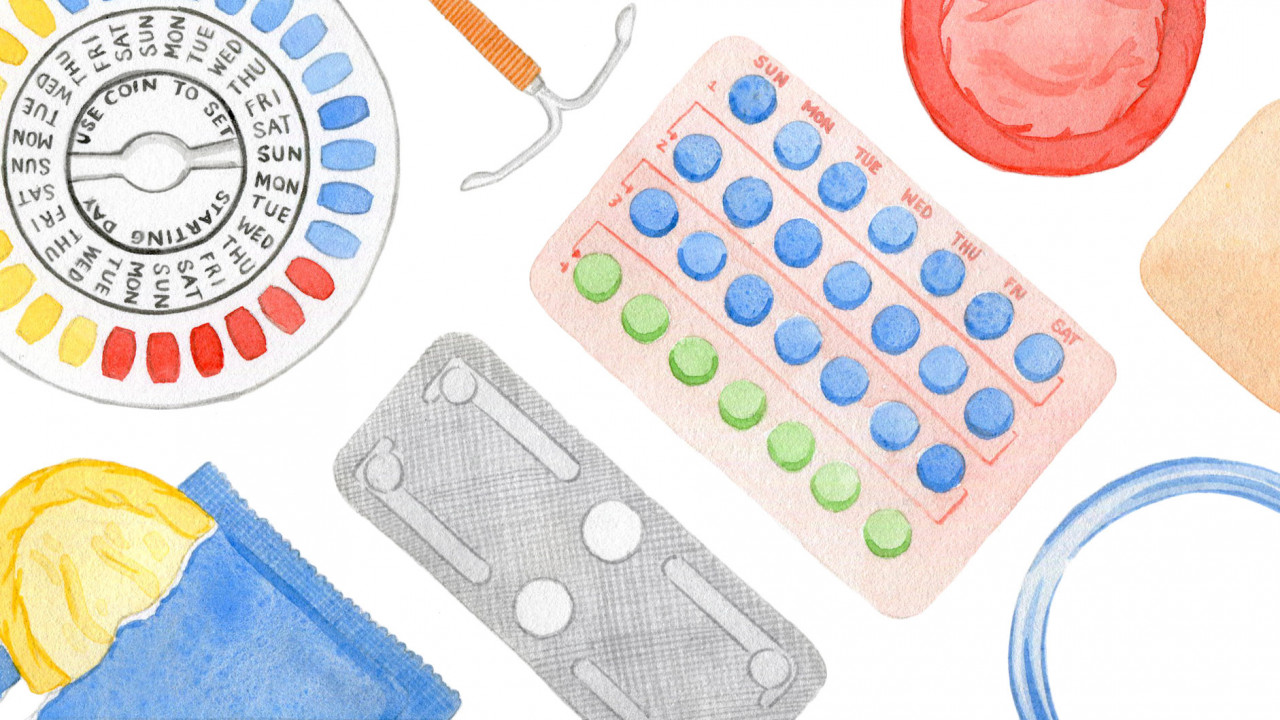 What Male Birth Control Is Really Like
First off, side effects are minimal. (!)
The burden of long-term birth control has traditionally fallen on women. Pills, implants, shots, rings, patches—the list of contraceptives available to women is long, but many of the options can cause side effects, and thoughtful reported essays about getting off the pill, such as this one, are popping up on a regular basis. Meanwhile, clinical trials of male birth control are quietly ongoing. (Hallelujah!)
Male contraceptives haven't hit the market yet, but it seems it's only a matter of time. But what's it like? In a new story from Slate, a man who participated in an oral contraceptive study revealed his two-year experience with taking a pill that significantly lowered his sperm count. And—spoiler alert—the whole thing sounds like a dream.
First off, the pill works by decreasing sperm production while preserving libido. The study was conducted at the University of Washington School of Medicine, which has carried out various male birth control trials in recent years, including the study of a contraceptive gel, applied daily, that reduces sperm count.
The effects of the pill are easily reversed. According to Rufaro Huggins, the man who took part in the birth-control study for two years, his normal sperm count returned once he stopped taking the drug.
Apparently, a primary concern for men considering birth control is the fear of feeling less masculine, which I find particularly interesting because I have never heard women worrying about feeling less feminine while taking birth control. (I'm sure some women do feel that way, but I can say with assurance that it's definitely not the defining sentiment of women on contraceptives.) As Huggins told Slate, "My personal perspective, at least, is all the other pleasures and experiences that you would have would still be the same."
Huggins didn't even see much in the way of side effects, other than a bit of weight gain when he first started taking the pill. While the study was going on, participants had to eat 25 grams of fat when they took the pill in the morning. "For me, that's not my normal consumption, so I had to kind of figure out my diet," he told Slate. But he wasn't sure if that would even be a requirement if and when the contraceptive is available for widespread use.
So, to review, we've got an oral contraceptive designed for men that causes little side effects and works like a charm. Now it's just a matter of time before this, or a similar drug, becomes easily accessible.
Want more stories like this?
Everything You Need to Know about All Your Birth Control Options
Everything You Need to Know about IUD Birth Control
What to Expect When Going Off the Birth Control Pill