How to *Actually* Care for Your Favorite Pieces of Clothing
The ladies from The Laundress dish on luxury laundering and their growing empire.
Career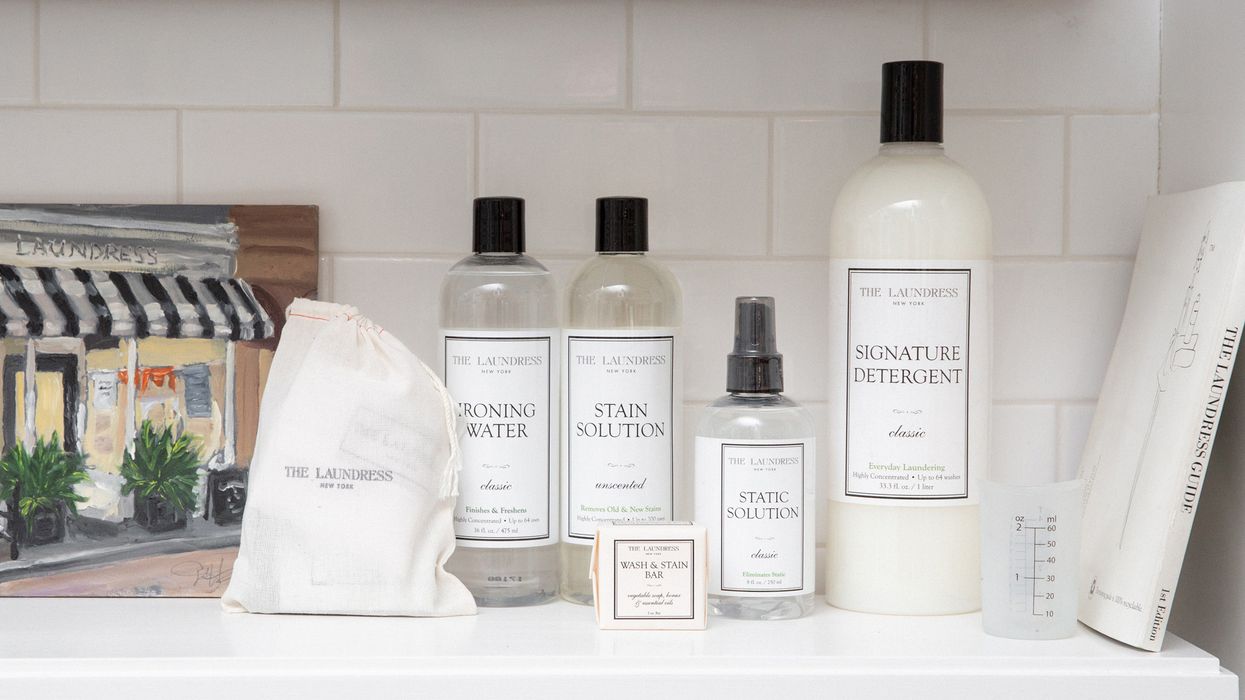 Some could say that Gwen Whiting and Lindsey Boyd were destined to work together from the moment they met. Introduced by a mutual friend while both studying at Cornell University (Whiting in textile science and apparel design, and Boyd apparel and textile management), they became fast friends. Upon graduating they set out (armed with matching outfits and haircuts) to find jobs in New York City. After respectively landing in the home division at Ralph Lauren and in ready-to-wear at CHANEL, the soon-to-be partners ran into an interesting problem.

As Boyd puts it, "We amassed these amazing wardrobes from our fashion jobs at CHANEL and Ralph Lauren (cable-knit cashmere sweaters, tweed blazers, dress suits, silk blouses, etc.) and [had] no way to care for them other than dry-cleaning. We pretty much lost count of everything dry cleaners ruined, and don't even get us started on the insane weekly expense! There was an obvious void in the marketplace, and at home it was not much better; we had dingy white t-shirts, faded denim, and prematurely worn pieces, thanks to one-size-fits-all laundry products." Thanks to their education, the women knew that 90 percent of their clothes that were labeled "dry clean only" could actually be washed at home if done correctly . So they decided to launch The Laundress, a line of at-home, eco-friendly laundry solutions. Ahead, a few of their most surreal moments and fabric-care tips.


---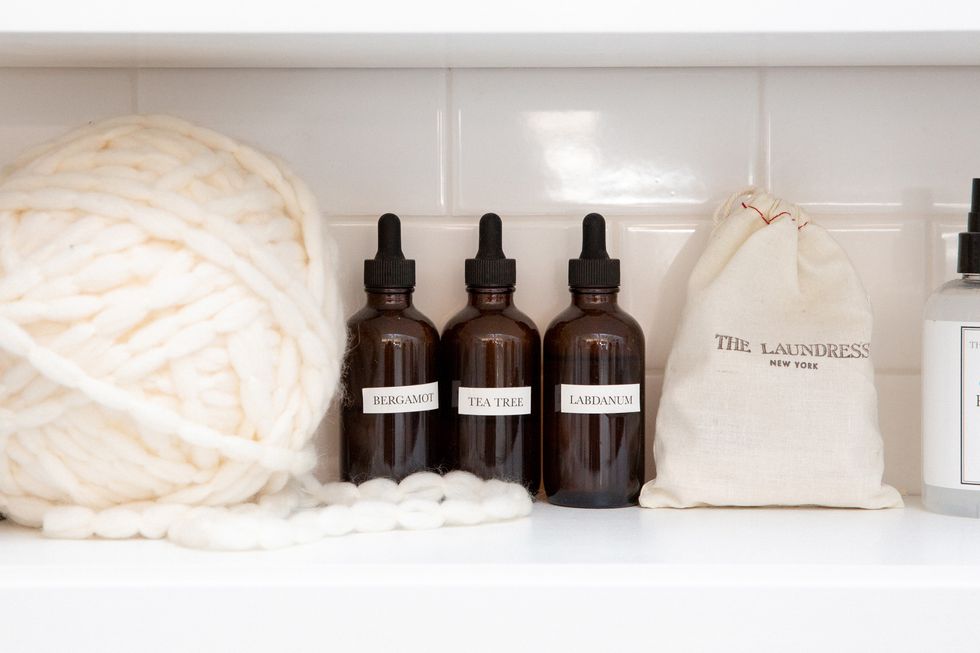 On starting with a mission:
"When you send something to the dry cleaner, [it comes back] loaded with chemicals. We wanted to develop a way to effectively clean and extend the longevity of our clothing without involving this toxic process. We decided to create products specific to the fabric and create solutions for the most common problems, like yellow pit stains on our favorite white shirts (we've all got them). [It
'
s] something no one else was doing or focusing on."
On being eco-friendly:
"When we were first starting our business, we tapped our Cornell professor and mentor, Kay Obendorf, for help. Through our research, we found that plant-derived raw materials worked better than petroleum-derived cleaners, but they were not [being] used because they were more expensive. So, while we started with a sustainability mission of eliminating the need for dry-cleaning, we ended up creating an eco-friendly and biodegradable range of products that elevated the standard for home and fabric care!"
Their first pinch-me moments:
Lindsey Boyd:
"My pinch-me moment was our most recent Out of Home campaign, Our Beautiful Messes, featuring fashion icon
Iris Apfel
, Lucy Liu, Padma Lakshmi, [and] Oliver Hudson. This is something that I have been dreaming up for a long time. Having the talent enthusiastically say 'yes!' and participate without hesitation was super cool. Seeing life-size versions of our products on billboards and subway ads definitely topped the charts for me."
Gwen Whiting:
"The most exciting 'this is really happening' moment was our first
New York Times
Style Section story. To be in the
Times
was 'it,' and this moment solidified and validated The Laundress was real! However, it was extremely uncomfortable when I went to work at Ralph Lauren the next day and got called out on it in a meeting…"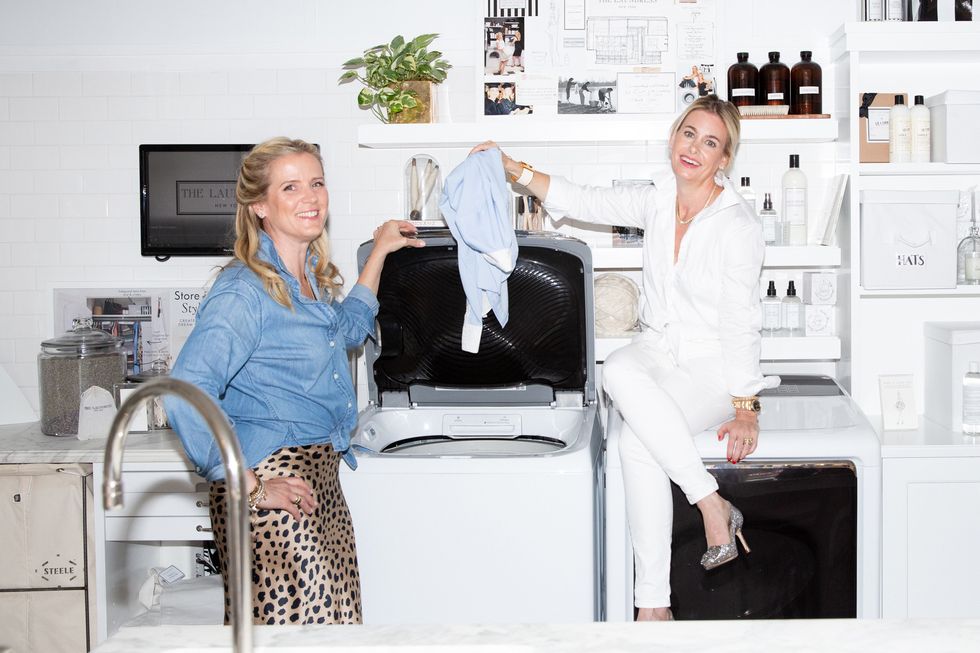 Their coveted laundry tips:
GW:
 "Hand-wash, always pre-treat stains, and most of all, love laundry! When you properly clean and preserve your investments, this will not only extend the life of your favorite belongings, but also reduce water, energy, and landfill waste. It is so easy, quick, and the best way to care for so many items. I also like saving time by washing loads in rotation—all the jeans, bunches of sweaters, all the bras, etc."
LB:
"Take sheets and bedding out of the dryer before the cycle is done to avoid excess wrinkles. It's easier to iron, and sometimes you won't have to if you can fold them while they
'
re still hot. Also, invest in a good drying rack and line-dry whenever you can! The dryer is very harsh on the fabrics and color of your clothing. In fact, most fading occurs in the dryer, not the washer."
Want more stories like this?
Nisha Dua on Her Career as the Co-Founder and Partner at BBG Ventures
Beauty Brand Mogul John Dempsey Shares His Success Story
Clear Cut Founders Talk Making Diamonds Affordable