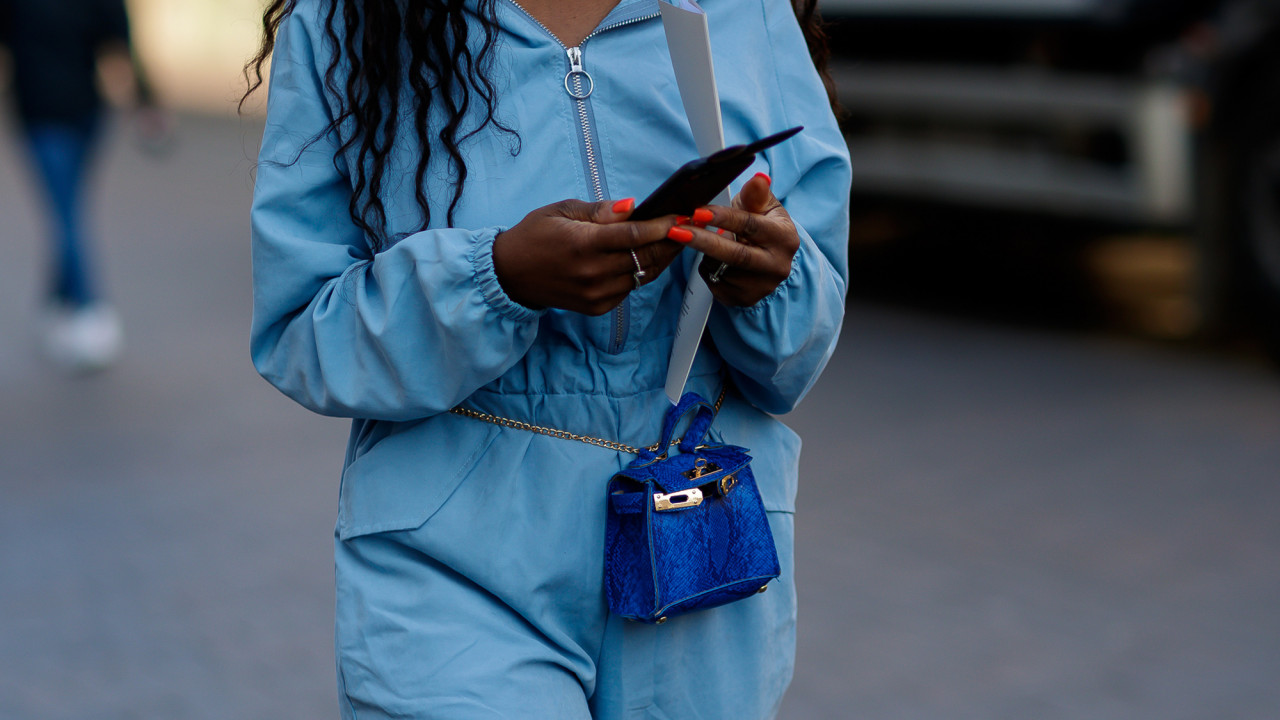 You Can Now *Officially* Date on Facebook
And everything else we can't stop talking about this week.
This week on Open Tabs—an assortment of links we currently have on our open tabs—we're giving you a peek into our own internet habits and the stories we can't stop talking about, like how we're still obsessing over Rodarte's SS20 lookbook, Facebook launching a dating site, Lizzo hitting number 1 on the Billboard Hot 100, and much, much more.
1. Facebook Launched a Dating Site (via Cosmopolitan)
In the age of technology, it's only getting harder and harder to meet new people. If you're on the verge of giving up and about to get another pet instead, just wait—there is one more site to try! Facebook, the OG of all social networks, has officially launched Facebook Dating. The new feature lives on the Facebook app and is for users 18 and up to potentially find their match. So if you're still thinking about that special person from your junior year of high school, now's your chance!
2. Rodarte's SS20 Lookbook Is Our Adult Fairy-Tale Dreams Come True (via Elle)
We are still mesmerized by the gorgeous shots from Rodarte's SS20 lookbook. The dynamic design duo, Laura and Kate Mulleavy, decided to shoot some of Hollywood's royalty in their dreamy designs, causing us and everyone we know to stop in our tracks. From Gabrielle Union channeling The Princess & the Frog and the unexpected but highly appreciated Mad Men reunion between January Jones and Kiernan Shipka, the lookbook is everything we could dream of and more.
3. LeBron James Loves Taco Tuesday (via New York Times)
If you follow sports, and basketball in particular, then you probably know about LeBron James and his love for tacos. Now the three-time NBA Champion has officially filed to trademark the term Taco Tuesday. The request officially went on file last month, but this week the basketball player has gone rampant on social media to let it be known, especially on Tuesday, that, well…it's Taco Tuesday!
4. Lizzo's "Truth Hurts" Hits Number One (via Paper)
We can't get enough of Lizzo around here, and neither can the rest of the country. The 31-year-old entertainer got her first Billboard Number One hit this week for her hit "Truth Hurts." The song was released two years ago but finally made its way to number one after the artist's iconic performance at the MTV VMAs last week.
5. Millie Bobbie Brown's Beauty Brand Is Officially Here (via Hypebae)
Last month Stranger Things star Millie Bobbie Brown announced that she would be launching her own beauty brand. Well, Florence by Mills is officially here. The 15-year-old has set out to create a brand that offers makeup and skin care for teens and young adults, aiming to "define beauty on our own terms." The line consists of everything from peel-off face masks to skin tints in 20 shades.
Want more stories like this?
A Day in New York with Rico Nasty
How to Find the Best Travel Deals in 60 Seconds
Yes, We're Still Discussing That Hailey Bieber Shoot