Yes, We're Still Discussing That Hailey Bieber Shoot
And everything else we can't stop talking about this week.
News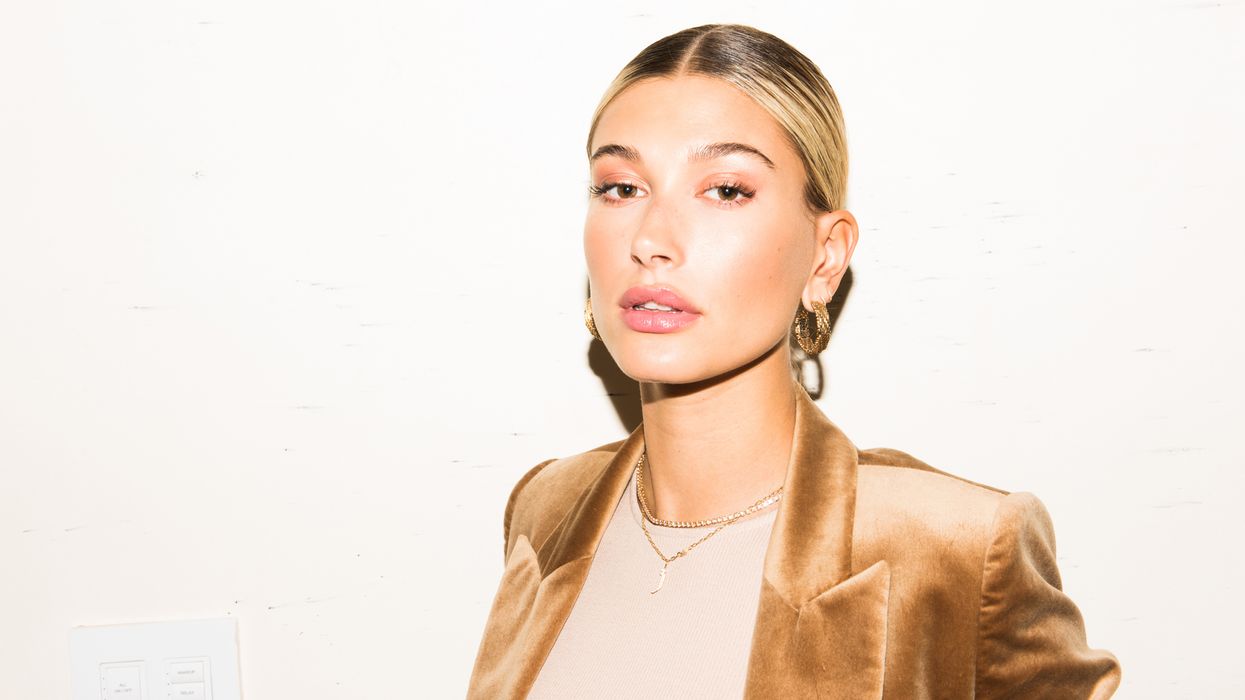 This week on Open Tabs—an assortment of links we have on our open tabs for the week—we're giving you a peek into our own internet habits and the stories and themes we can't seem to stop talking about, like how Hailey Bieber's latest photo shoot is our new aesthetic for fall, who Viola Davis will be playing in her newest role, the latest television show from our childhood to get a reboot, and much, much more. 

1. Hailey Bieber Channeled Princess Diana in Her Latest Photo Shoot (via Cosmopolitan)

Like many, we've spent *a lot* of time fixated on Hailey Bieber's recent Vogue Paris shoot, in which she re-created some of Princess Diana's most iconic and chill outfits. Though reactions were mixed, we admit that we're already searching for vintage oversized sweatshirts. 

2. Viola Davis Will Play Michelle Obama in a New Showtime Series (via Variety)

Viola Davis' upcoming role just might be her most extraordinary one yet. The actress is set out to play former First Lady Michelle Obama in a new series titled First Ladies on Showtime. In the first season, the show will focus on the "personal and political lives" of Obama, Eleanor Roosevelt, and Betty Ford. 

3. Everything You Need to Know for the Upcoming Democratic Debate (via Elle)

If you follow politics, then you know there are *a lot* of people running for the Democratic candidacy this election. And with that comes some confusion. Here's all the information you need to prepare yourself for the third Democratic Debate. 

4. It's Official: Disney's Lizzie McGuire is Getting a Reboot (via Marie Claire)

If you're a '90s baby, this is for you. Hilary Duff will return to her teenage role as Lizzie McGuire later in the year. Most details have yet to be released, but one thing we know for sure is that the new series, along with The Lizzie McGuire Movie, will both be on Disney's new streaming platform, Disney+. 

5. How to Find Out if You're Really "100 Percent That B*tch" (via Elle)

We've been listening to Lizzo's "Truth Hurts" on repeat this summer, and the lyrics "I just took a DNA test, turns out I'm 100 percent that bitch" is a total mood. Now you can actually find out if you really are. The artist created a "DNA" test through Spotify so fans can find out what percent that bitch they are. 

Want more stories like this?

Meet the Man Behind the Event Design for the Met Gala
Where You'll Find Us During New York Fashion Week
Did You Update Your Instagram Privacy Settings?