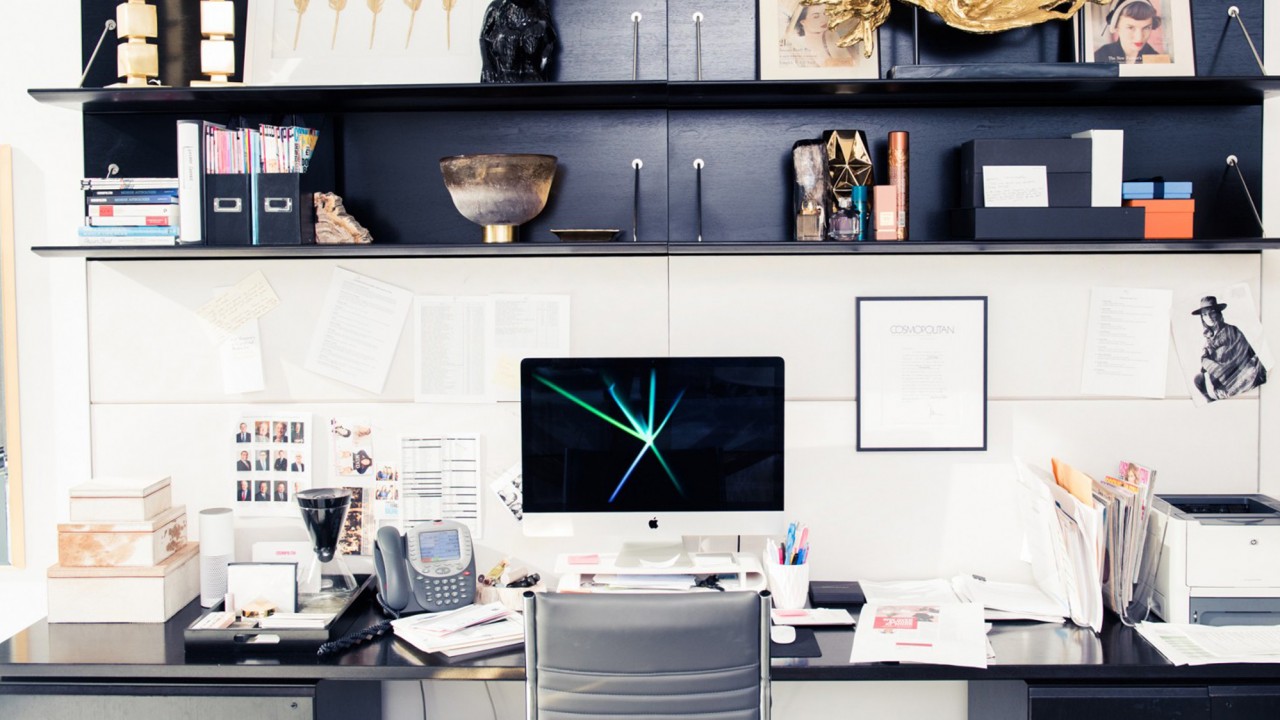 These Habits Might Be Getting Between You & a Raise
Here's how to put a stop to them for good.
Despite the disheartenment many women have felt over the past three years, it's now a very powerful time for our growing voice. Inspired by how the general collective of women are, now more than ever, striving towards the glass ceiling, I decided to approach the new year with a career-focused self-help kick. Fast-forward to many hours of deep research and several "oh shit" moments later, reading Sheryl Sandberg's Lean In: Women, Work, and the Will to Lead and Lois P. Frankel's Nice Girls Don't Get the Corner Office (both total book club potential) taught me that I'm making a lot of mistakes as a working woman. Warning: You might be, too. Here are a few things to never, ever do if you don't want to self-sabotage at work—unless you're ready to leave your job once and for all—and how to avoid them.
TRYING TO "DO IT ALL"
There's a reason that "balance" is still a buzzword in 2019. Lois Frankel says it best in her book Nice Girls Don't Get the Corner Office: "While women are doing the grunt work, men are building their careers." It should then come as no surprise that women tend to take on more responsibilities, duties, and projects even if they know that the workload is too large. The key is to focus more on your work quality and less on the quantity. An overwhelmed employee will never get a promotion, so it's best to differentiate between what is a realistic workload and what isn't. Remember that a career is multi-faceted and that getting lost in grunt work will never get you to the top. Work smarter, not harder.
Bottom line: Stay ambitious, but understand that there's no need to have unrealistic expectations of yourself. Do great work, make it look like you have your shit together, and watch how people start to treat you differently.
MINIMIZING YOUR ACCOMPLISHMENTS
Many women are guilty of undermining their accomplishments through the use of minimizing language. Huge mistake. You'll often hear women say "It was nothing!" when being complimented for a job well done. Take from the men here: A man will boast about even the smallest accomplishment, so it's safe to say you can guiltlessly humblebrag about your MBA degree.
Bottom line: A polite "thank you" can go a long way: Approach compliments with confidence, and internalize that you deserve the recognition. Maximize your talents and show everyone why you should be viewed as a power player, too.
APOLOGETIC BEHAVIOR
I'm trying not to cringe while writing this, but, "sorry for taking your time—I know you're busy!" is a phrase I vow to never say again. Being overly apologetic undermines a woman's credibility in the workplace and makes her look submissive. More often than not, women subconsciously use apologetic language in order to ease situations or appeal to their colleagues. Show your appreciation by using different language, and ensure you never subordinate yourself in the process.
Bottom line: Save the apologizes for when something is actually done wrong. Figure out the underlying reasons why you may act apologetic at work—this should help you find alternate ways of communicating your message in a way that benefits everyone.
AVOIDING NEGOTIATION
It doesn't matter if you want a raise, a new position, or a chance to work on something outside your norm at work—if you don't ask, you'll never get it. This is one of the biggest differences between men and women in the workplace: Men feel entitled to promotion, whereas women rarely feel fully qualified. Take notes from Sheryl Sandberg, author of Lean In: Women, Work, and the Will to Lead, here: "When negotiating, 'think personally, act communally.' Opportunities are rarely offered; they're seized."
Bottom line: Communicate how you bring value to your employer, and politely make a case to negotiate what you want instead of waiting around for recognition.
When all else fails? Try again until it doesn't.
Want more stories like this?
I Refuse to Say I'm Sorry and It's Changed My Entire Career
9 Fashion Insiders Get Real about Their Personal Budgets
How to Streamline Your Morning Routine