Denim Week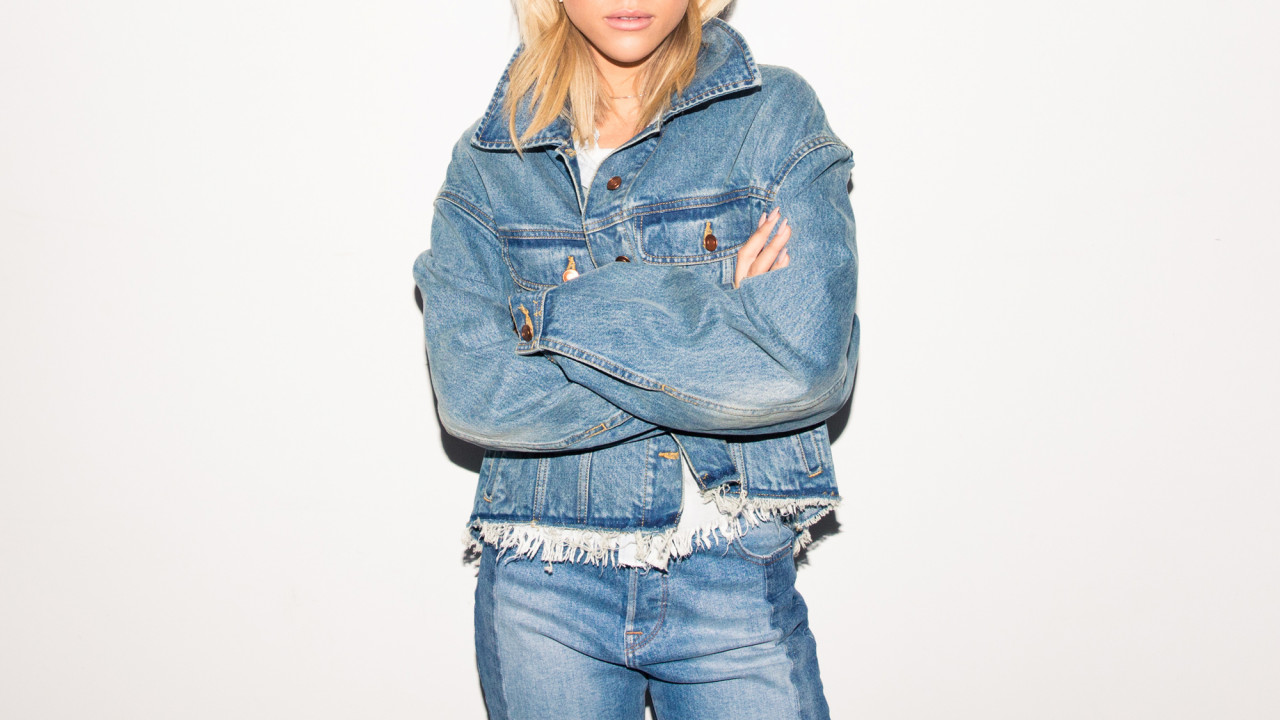 How We Pull Off Our Best Canadian Tuxedos
Head-to-toe denim. That's how we like it.
What better way to celebrate a week of denim than to dedicate our latest installment of editors' picks to head-to-toe denim looks? From bleached-out denim to true blue and jeans to dresses and all that's in between (because there is no limit when it comes to denim these days), consider this our Canadian tuxedo appreciation post.
---
Noah Lehava
Director, Lifestyle and Talent
---
Hannah Baxter
Senior Beauty Editor
1. Nanushka Seymour Oversized Denim Shirt: A classic denim shirt is a staple of any Canadian tuxedo, but I prefer to veer away from a light blue wash with a crisp white version. Nanushka's shirts always fall perfectly on my frame, and I can see myself styling this a million different ways throughout fall. I need it.
2. Re/Done High-Rise Wide Leg Jeans: Come to mama, these jeans are incredible! Getting the proportions right on a high-rise wide-leg is tricky, but Re/Done nails it yet again with this style. The color is also my ideal medium, Western-inspired wash.
3. Suicoke Kisee-V Sandal: I'm firmly team utility sandal this year (you should see the number of Tevas I have in my closet), but I feel like stepping it up a notch with these white-and-cream cuties. They're also hiking sandals, so if I feel the sudden urge to climb a mountain, I am fully prepared. You never know, right?
---
Rachel Pickus
Social Media & Affiliate Coordinator
1. Ganni Sheldon Western Denim Jacket: Even though Western wear teeters on the borderline of trendy, I'll admit I'm fully on board for anything fringed, patched, stitched, or bedazzled. While this cropped jacket from Ganni fully feeds this obsession of mine, I find it timeless enough to last me for years.
2. Rolla's Sailor Jeans in Cream: One can truly never go wrong with a good pair of of high-waisted, wide-leg jeans. They hug in all the right places but keep things easy with a loose pant leg. With summer coming to a close, I'm inclined to snag this cream-colored pair to ease into fall.
3. Vada Globe Earrings: I'd honestly be doing this outfit an injustice without the addition of a solid pair of hoops…so here are the ones I'm currently saving all my pennies for.
---
Haley Walker
Editorial Fellow
1. Mara Hoffman Angelica Dress: If the classic blue-jacket-and-jeans ensemble is a tux, this is the analogous bridal gown. I'd probably dress it down with a jacket and chunky boots, but this baby is staying in my closet for when I someday tie the knot in a Vegas drive-thru.
2. Eckhaus Latta Cropped Denim Jacket in Black Sunfade: You thought the tie-dye trend would meet its timely death at the end of summer, but just as my parents were about the potential longevity of my pop-punk phase, you were wrong. Sorry, Mom, but I—much like this sick denim jacket—belong in the mosh pit.
3. Miista Carlotta Leather Boot: I was a big Jeffrey Campbell Litas girl in my early teens, so impractical platform boots still kinda make me swoon. Since snakeskin is such a versatile print for pattern mixing, I'd have no qualms about wearing these with pretty much anything in my closet.
---
Jodi Taylor
Editor
1. J Brand Joan High-Rise Jeans in Badland: I'm a big fan of a Canadian tuxedo (I am Canadian, after all) and always look forward to fall, as that's when it gets its chance to shine. I'm feeling wide-leg denim for the upcoming season and haven't been able to stop thinking about these J Brands since I first laid eyes on them. Come to me.
2. Alias Mae Ahara Boot: If you haven't already caught on, I opt for closed-toe shoes 99.9 percent of the time, and I think that a white leather boot is the perfect accompaniment to a Canadian tuxedo. Major bonus points for the fact that these particular ones are beyond comfortable—you can walk/run miles in them (and that's coming from someone who finds heels extremely painful).
3. Ksubi + Kendall Jenner Justify Denim Jacket: It's no secret that Ksubi makes unreal denim, and that goes for their jackets as well. This latest cropped one is, without a doubt, something I need to own. The outfit possibilities are endless—it's going to shine as part of my Canadian tuxedo fit.
---
Leah Faye Cooper
Editorial Director