We're Taking Tips from Bianca Valle's Natural Beauty Routine
Put down the heavy foundation and let your skin shine through. In collaboration with Laura Mercier.
Makeup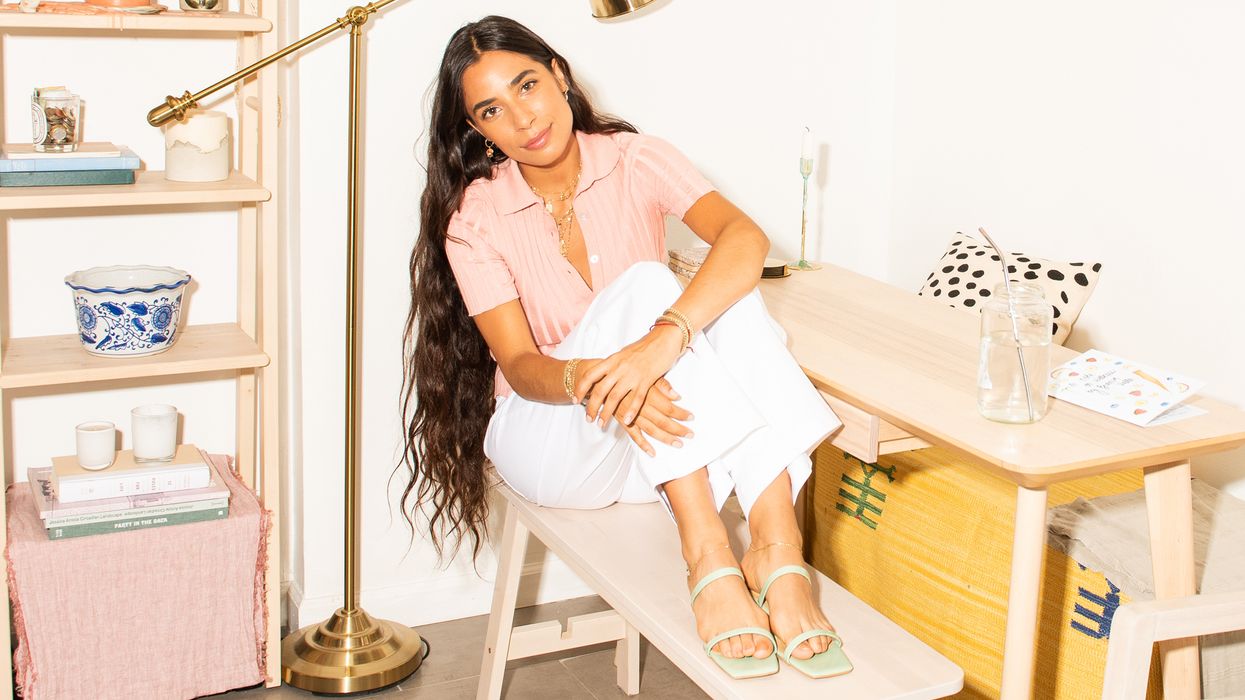 Let's face it (see what we did there?): Looking your very best usually begins with building the perfect complexion. So when we heard Laura Mercier was re-launching a new and improved formula of its cult-classic Tinted Moisturizer with good-for-you skin-perfecting ingredients, SPF, and a re-upped formula, our interest was PIQUED. You know the vibe: glowing, healthy skin, even tone, and a no-makeup finish. We asked three incredible women (with relatively low-key, one-and-done beauty routines) to test-drive their shade, share their perspective on beauty, and let us in on their routines.
If there's one girl whose impossibly cool, low-maintenance brand of beauty has us itching to toss the entirety of our curated shelfies and 12-step routines, it's
Bianca Valle
.
The holistic nutritionist lights up our social feeds daily with her perennially posi mantras. A recent example: "You can have anything you want in this life, you just have to allow yourself to."
So it was no surprise when Valle hosted us at her classically New York Chinatown walk-up, the good vibes were in no short supply, and neither was her trademark take on all things health and beauty. For Valle, the two are inseparable. Feeling beautiful starts inside and radiates outwards. Our interview was no less enlightening—here, she sounds off on everything from her unexpected beauty icons (Mother Teresa, anyone?) to how she grew into feeling comfortable in her own skin (plus, the tinted moisturizer she reaches for when she wants a sheer hint of coverage with added skincare benefits).
---
ON HER RELATIONSHIP TO BEAUTY:
"My personal approach to beauty is 'less is more.' I think we've [moved] so far from accepting our natural beauty and welcoming artificial beauty that we're just creating this really nasty environment for ourselves to feel beautiful in. If you can help yourself by not exposing yourself to too many fake images in the media, or not be ashamed of what you naturally look like, then you're one step closer to being more at peace."
HER UNCONVENTIONAL BEAUTY ICONS:
"Growing up I was obsessed with Edith Piaf, Frida Kahlo, and Mother Teresa. All these women had very distinct looks but weren't necessarily beauty icons. Rather, [they were] beautiful because of what they did and what they stood for, which in turn made them radiate outer beauty!"
SHE'S A DIE-HARD TINTED MOISTURIZER FANGIRL:
"I've always been a fan of Laura Mercier. I've worn their Tinted Moisturizer for quite a long time. I like it because I know there's a lot of care and attention put into the product, which in turn yields better results. It's better for my skin and a little more mindful."
THE PRODUCTS YOU'LL FIND IN HER BEAUTY CABINET:
"On an average day, my beauty routine starts with using toner and not washing my face. I use the Biologique Recherche P50 lotion, then I use an SPF, and maybe an oil. If I'm breaking out, I use a Tinted Moisturizer like Laura Mercier's. Then, I love wearing bronzer on my cheeks. I'll curl my eyelashes and use some brow gel."
Shop the Story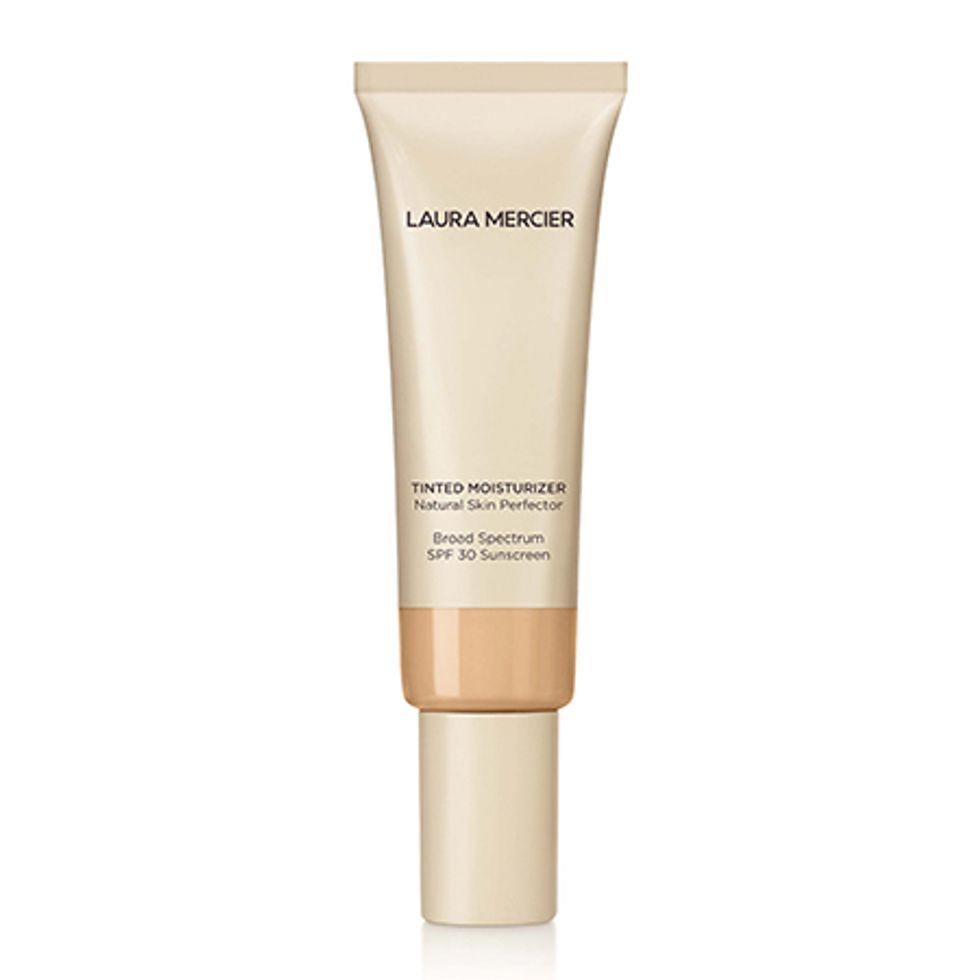 Laura Mercier
Laura Mercier
Laura Mercier
Laura Mercier
Laura Mercier
Laura Mercier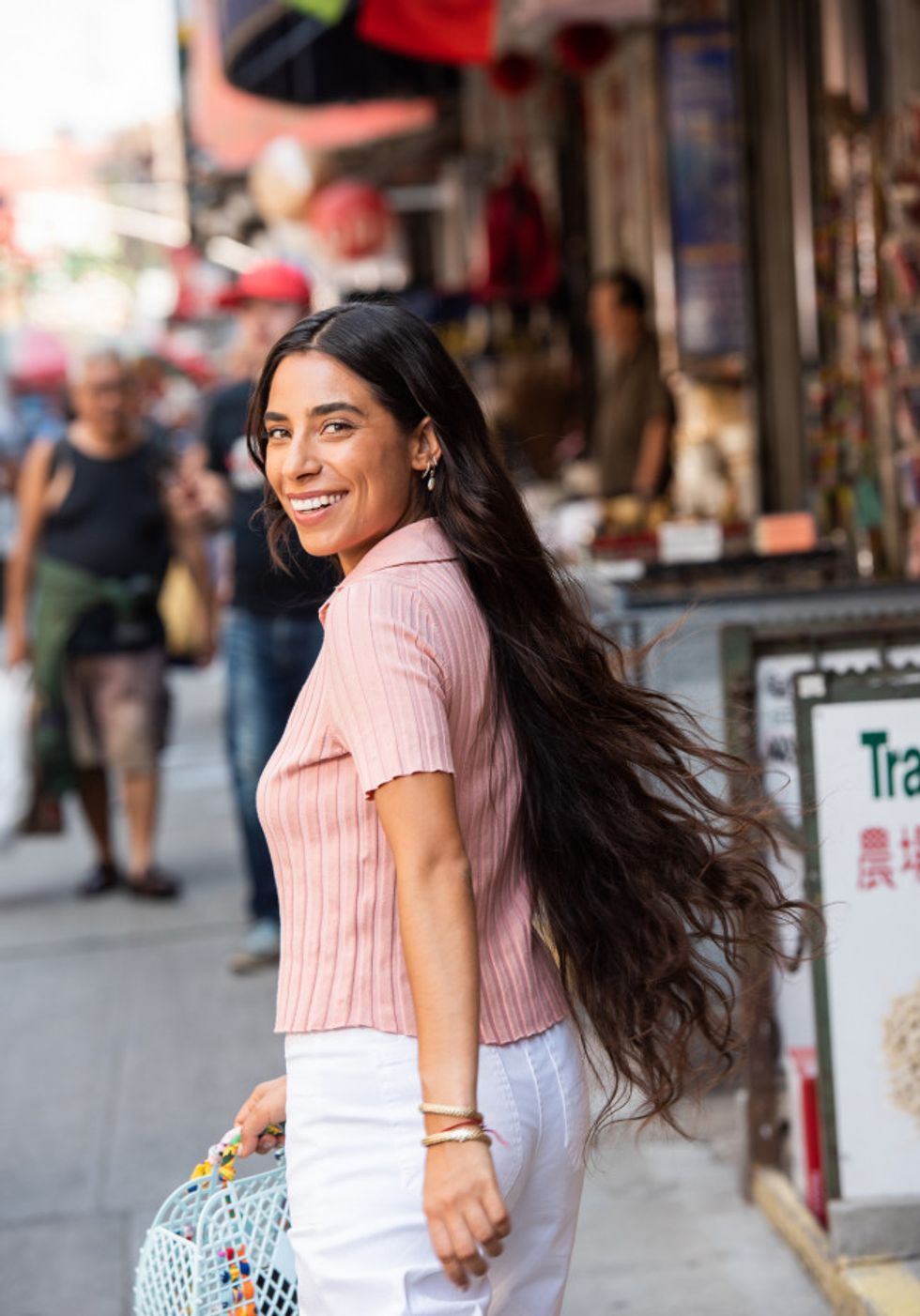 HER HARD-WON BEAUTY SECRETS:
"I love Embryolisse cream; I love Avene cold cream. I love gua sha, [putting] zit stickers on my pimples, threading my [upper] lip, and using brightening products for my hyperpigmentation."
HOW SOCIAL MEDIA IS SHAPING OUR RELATIONSHIP TO BEAUTY:
"I think social media has had a really negative impact on our view on beauty. I think there's such a blurred line between what is edited and what's not. I feel like people are getting so savvy with apps and changing their skin or making their eyes bigger. Then people who see these unrealistic modifications are affected by it or think that's normal and natural. I think it's up to people that are comfortable in their own skin to use that little bit of power to give back and show others, 'Hey, this is what I look like and I'm OK with it, and you should try to be as well,' in order to live a happier life."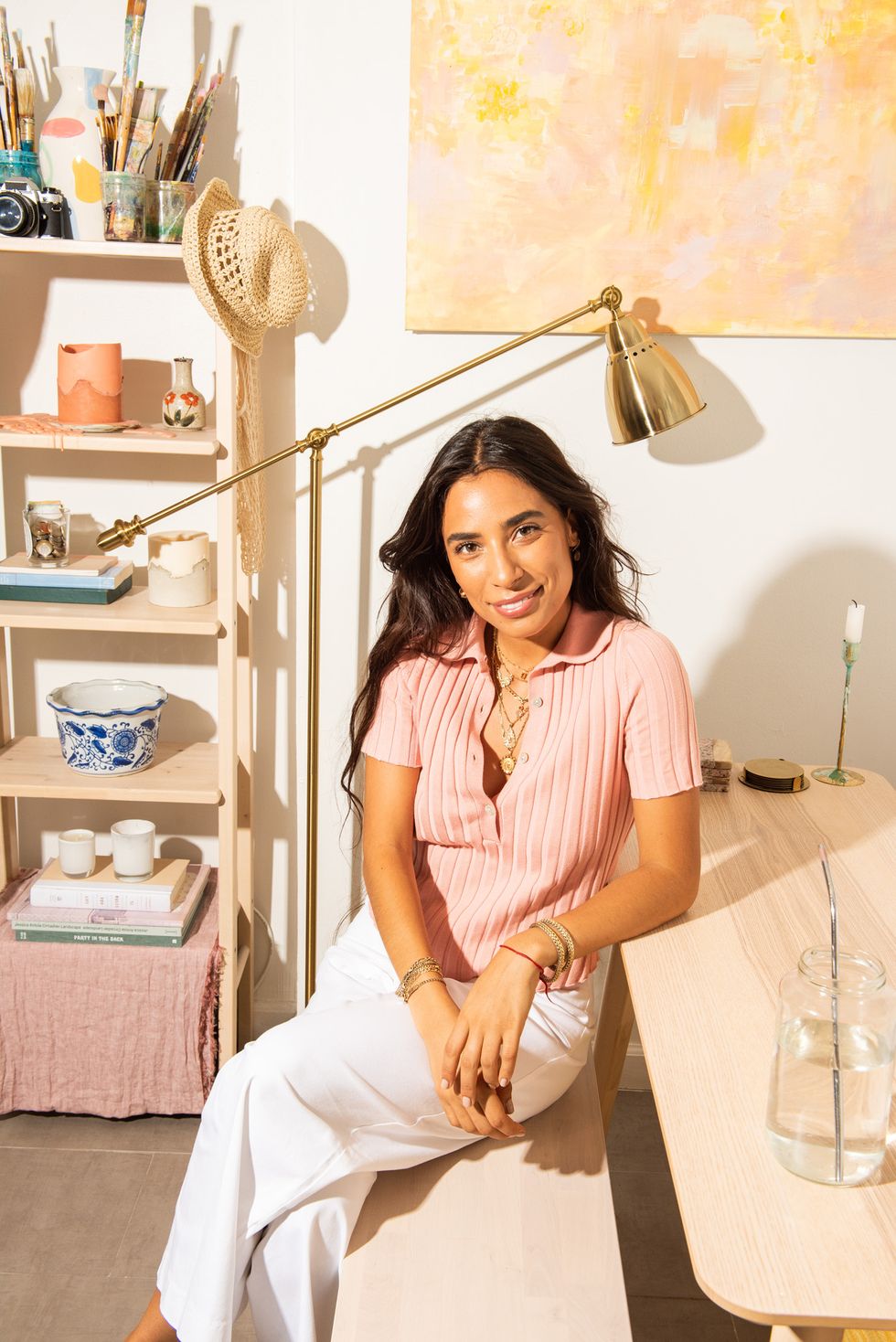 WHY YOU WON'T CATCH HER WEARING HEAVY FOUNDATIONS:
"I've always been a tinted moisturizer girl, because it feels just a little less intense on the skin. The Laura Mercier Tinted Moisturizer is so light, so blendable and breathable. I also feel like it didn't give me this crazy barrier or a cakey look—you could still see my skin, which I actually enjoy, so I don't have a warped perception of what I look like. I really like moisture and SPF—nothing that is mattifying. I think that when a product has a mattifying component, it has a tendency to clog my pores."
HOW SKIN CAN IMPACT CONFIDENCE:
"I think that sometimes when we're going through rough patches in life, or a stressful period in time, and your skin isn't at its peak, it's always nice to have that tool to boost your confidence."
THE INNER-BEAUTY LESSON SHE HAD TO LEARN FOR HERSELF:
"I've always been focused on natural beauty and enhancing what you have. That's why I think tinted moisturizer is ideal when it comes to coverage. Curl your lashes, put on a little bit of blush, and head out the door and live your day. Instead of spending all the time doing your makeup, spend time doing other things that bring you fulfillment. But if wearing a lot of makeup really fulfills you, then go for it!"
Don't forget to shop Bianca's go-to Laura Mercier Tinted Moisturizer for lightweight sheer coverage, 24 hour hydration, and broad spectrum SPF 30. You'll achieve flawless, no-makeup makeup with each application.
Shop the Story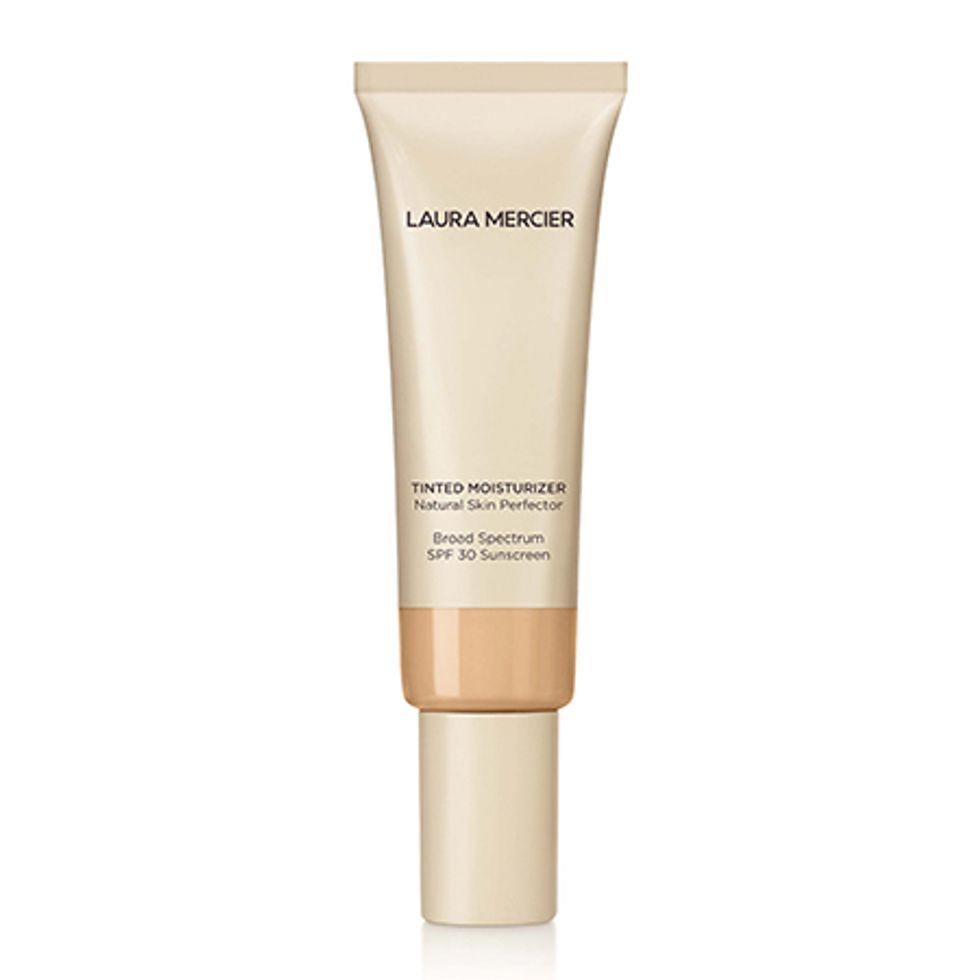 Laura Mercier
Laura Mercier
Laura Mercier
Laura Mercier
Laura Mercier
Laura Mercier