Health
Plant-Based Eating Helped Me Avoid a Hysterectomy
Jessica Murnane of One Part Plant on endometriosis, Lena Dunham & why cold turkey isn't the answer.
Painful sex! Frequent urination "to the point where you're peeing on the street and can't make it to the bathroom"! Blood clots! Insomnia! Fertility issues! And, most notoriously, periods so painful you can't leave the house! Endometriosis sounds cool, huh? And given that it affects approximately 1 in 10 women in North America, it's kind of puzzling that with symptoms like these, we don't talk about it more. That was, until, diagnosees with million-follower-strong Instagram accounts started to get real about their own experiences—think
Jaime King
,
Padma Lakshmi
and Lena Dunham, just to name a handful.
---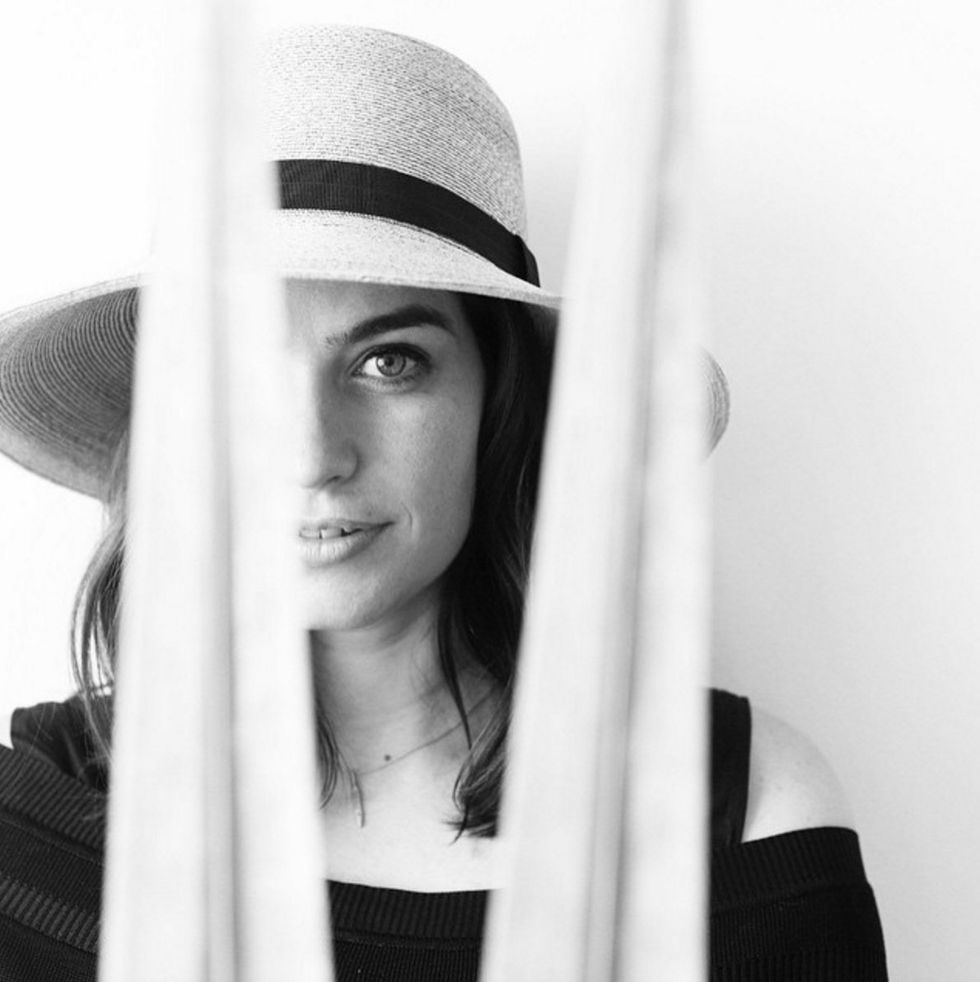 Even more surprising? With so many women dealing with this every damn day, there's not a whole lot in the way of management for endo or its myriad symptoms. But, as with most things, it turns out that what you're putting in your body is a pretty good place to start. Especially when the only other real option you're considering is a hysterectomy in your 20s.
Jessica Murnane
, of
One Part Plant
, has been there—and plant-based eating, as you might glean from the title of this story, is precisely what pulled her out.
P.S. Jessica says that every woman's body is different and what works for her might not work for everyone. Consult your doctor and do your homework. The film
Endo What?
is a great place to start.
What led to her lifestyle overhaul & how it changed her life (for real, guys):
"I wasn't diagnosed until I was 28 years old, maybe 29. One of my cysts ruptured, and it was one of the most excruciating pains you could ever experience. I ended up having to go to the ER. The funny thing is, my entire life, since I've had my period, I would go to my doctors, my gynecologist, and complain about all the symptoms I had.
I actually ended up having to get emergency surgery. They cut me from hip to hip, and they pulled out a few different cysts that had been growing since I had my period, basically. It just got to a point where my doctor said, 'I can't operate on you anymore, so your options are to go on Lupron or to get a hysterectomy.' I decided that I wanted to get a hysterectomy [at 30], but then [I decided I would change] my diet, and my symptoms went away. It's been six years—my entire life has changed!"
The biggest misconception about living with endometriosis:

"For a lot of women, it's not just feeling pain during your period; you feel it the week before, you can feel it all month. Living with chronic pain, it can really cause you to have deep depression and feel like 'If this is going to happen every single month, what the fuck is my life,' you know? Do I have to live like this forever!? It's hard to be positive."

Plant-based versus vegan (& why she prefers the former):

"I adapted to a 100% plant-based diet. When you use the word 'vegan,' it doesn't necessarily mean 'healthy.' To me, a plant-based diet is really focusing on whole foods; it's taking out things that are processed. Let's say you're going to the grocery store and you're buying a jar of almond butter, you want the ingredients to read 'almond butter'—just almonds, or maybe almonds and salt. Looking for foods in their whole form. That's not to say that I have never eaten something that's packaged, but the key is taking out foods that are inflammatories."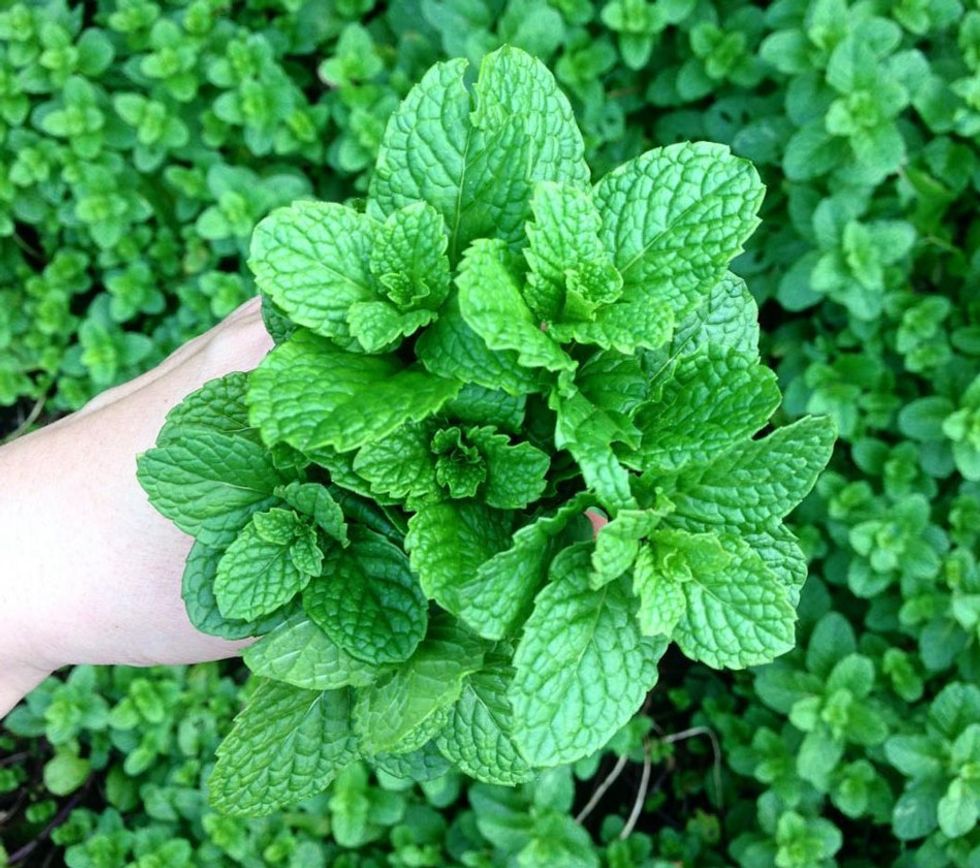 How she first began to change her eating habits:

"In the first few months, I allowed myself to have [things I'd cut out] once a week. Then I slowly began to realize that having it once a week just wasn't worth it anymore. I haven't eaten dairy in five years now, I haven't eaten meat in five years now. You just get to a point where you realize it's not worth it. I also think you get to a point where your taste buds change and, as crazy as it sounds, you start craving other things."

When she first realized this was actually working for her:

"I definitely remember, two periods in, thinking, 'Wait—what!?' A month into making these changes, my husband and I were at dinner and he said, 'You have your sparkle back.' And I did! I had my life back, you know?"


How she thinks about food now:

"I think Dr. Hyman said that food is information, and when I put something in my mouth, that's what I think about. I think, 'What is this piece of food telling my body to do?' If it's telling it to feel shitty, then I just usually don't eat it."

Why baby steps are the key:

"My book, One Part Plant (ed note: out in Spring 2017, HarperCollins/Harper Wave!)—not just my book, but my whole philosophy—is about starting with one plant-based meal a day. I think that's such a great way to start because it's really hard for a lot of people—myself included—to just ditch everything at once. It feels so manageable to say 'I'm going to have one meal a day that's plant-based and see what happens.' Otherwise, if you're not an all-or-nothing person, then it feels kind of hard to do. It's really hard to switch everything at once, right? It's expensive, too. I've got to do one thing at a time."


Steps you can take on your next visit to the grocery store:

"You can first start to think about [cutting down on] dairy, which is number one. It's the hardest one ever, tied with sugar. All the best foods in the world! I think gluten is the trickiest one because I think that not everyone is affected by gluten; but I think what we are affected by are the very processed wheats and flours that we make so well in the United States. I personally think eggs really affect my endometriosis, as well as meat, so I cut that out of my diet too. If you're going to eat meat, just try to focus on meats that are organic or that are just a little bit better quality.

It's about making easy swaps, going 'Okay, instead of buying regular milk this week, I'll buy almond milk.' Or instead of buying white sugar, replace it with maple syrup. It's not necessarily about taking out the thing you love—it's about swapping out with alternatives."

No, you don't have to stop drinking:

"I think that a lot of people cut out alcohol too. I have a tequila every now and again, or a glass of wine, but I've never really been a big drinker to begin with... Obviously, I think we all know at this point that alcohol is an inflammatory too."


The impact of working with Lena Dunham:
"We became, I think as a lot of women in 2016 do, email friends. One of the coolest things ever is not just to be able to help someone but to be able to see that person help other people through what you have told them. I just feel fortunate that I have the opportunity to talk to her, not just because she's on
Girls
or because she has an awesome book, but because she has this audience that really is excited to hear what she has to say, and for her to share it with them is just so powerful!
So many people read through her Instagram comments, and there are so many people that feel like they don't have any hope, and if she can show them that there
is
a little bit of hope… There's no way that you can
cure
endometriosis, but if you can feel 10, 20, 30% better, that's a really big deal on a day-to-day."
[Editor's Note: As ever, we are not doctors or medical know-it-alls. And everybody is different, so make sure to check with a doctor before trying anything new.]
Want more stories like this?
You Can Actually Pronounce This Wellness Trend
Beauty Foods You Need to Have in Your Cupboard
The Spices Missing from Your Diet That Will Change Your Beauty Routine