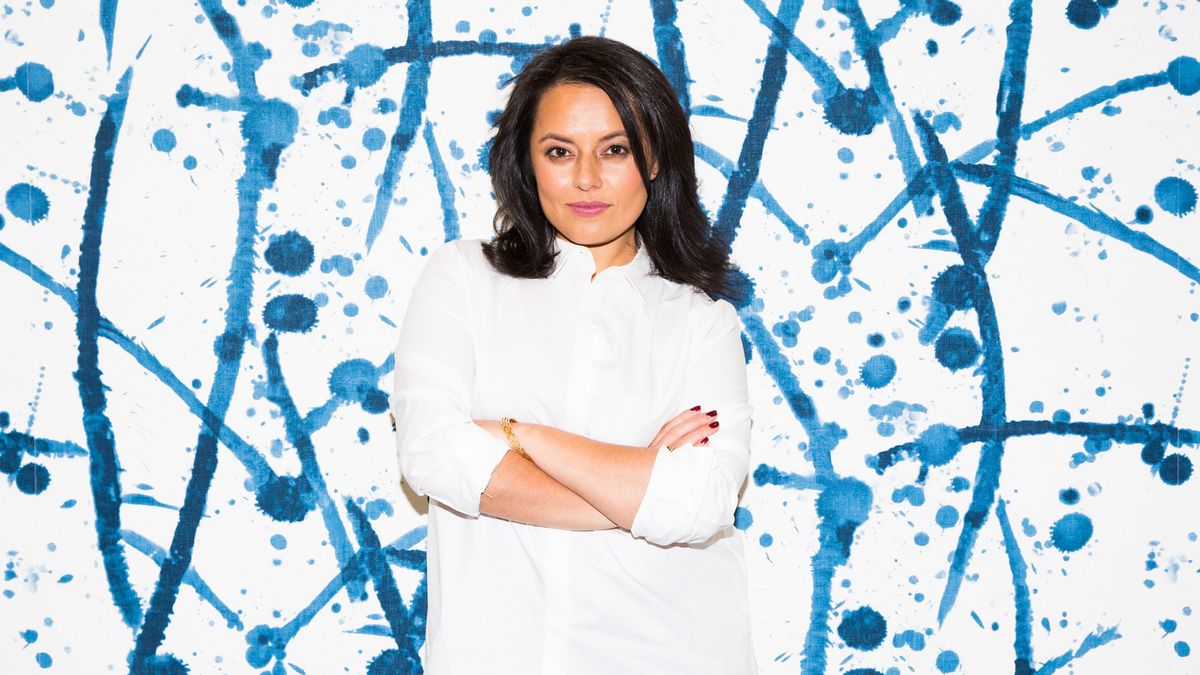 Career
Nisha Dua has a portfolio full of success stories and a black belt in karate.
Alec Kugler
If you hear "venture capitalist" and think of a man who definitely lives in Silicon Valley, probably drives a Tesla, and favors Patagonia fleeces to blazers, we encourage you to conjure another image, too: a woman—just over five feet tall—who calls NYC home, takes the subway, and is more often than not in heels. Such describes BBG Ventures co-founder Nisha Dua, and during a visit to her office in downtown Manhattan, we gathered many more descriptors: entrepreneur, mentor, strategist, badass.
Born in Australia to Indian parents, Dua grew up in a small town outside Sydney and moved to the city for school. Afterwards she worked as a mergers and acquisitions lawyer before going into management consulting for Bain Capital. As she pondered her next move, she found herself drawn to tech. "I knew that I was really excited about business and building things, and Bain was like my mini MBA, but I loved media, I loved technology, and I love new things," she says. "I had all these job offers in tech in San Francisco, but I was desperate to move to New York." In a turn that she describes as "serendipitous," she was appointed Chief of Staff for Susan Lyne, who, at the time, had stepped down from the board of AOL to run a portion of the business.
"Everyone was like, 'Why are you moving to America to work for AOL? Does that even still exist? What's your AIM screen name?
'
[
laughs
]. But it was probably the single best decision of my career. It completely changed my career trajectory because I chose to move to work with someone who was a phenomenal and formidable business leader, who also just happened to be a woman."
Today Dua splits her time between investing in women-led companies as co-founder and partner at BBG Ventures and supporting the next generation of females in tech through the #BUILTBYGIRLS platform. Ahead, Dua walks us through her inspiring, impactful career.
---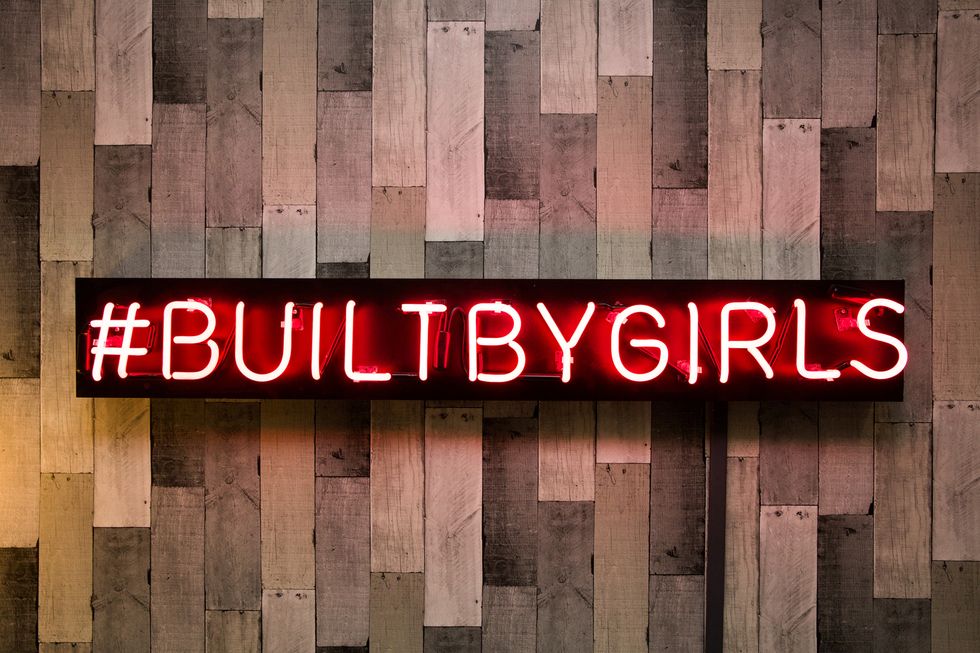 Tell us about the AOL role that brought you to NYC:
"I was Chief of Staff for the content brand group, so I worked for [Susan Lyne], and I ran Strategy and Operations. This website called Cambio, that had originally been a joint venture between AOL and the Jonas Brothers, came up for grabs. It was about to be shut down, but I really wanted to learn how to run a digital media property, so I took it over. We grew it from 2.5 million to 9 million uniques a month in about nine months. It was a lot of fun; I learned editorial, I learned product, I learned how to manage a tech team. But what was really the turning point was that we hired five 17-year-old girl coders to rebuild the site for us. That's how #BUILTBYGIRLS was born.
"
How did BBG Ventures come about?
"Susan and I were talking about what was happening in the world of innovation and consumer, and one thing we knew is that women are the dominant consumers—they drive and make 85 percent of purchasing decisions; they're increasingly early adopters. Music.ly, Snapchat, ClassPass, SoulCycle—women are at the forefront. Also, hard data shows that women-led companies drive a higher ROI (return on investment). Or at least diverse-run companies do. We looked at that and said, over 90 percent of venture funding is going to men, and less than 10 percent is going to women. So you have this hugely underserved population who are building awesome companies for a consumer that looks a lot like them, and they drive a great return, but no one is giving them money. So we launched the fund and called it BBG Ventures as a hat tip to the #BUILTBYGIRLS movement."
And how did you fund it?
"Oath, which is part of AOL, put all of the money into our first fund, and since then we've invested in almost 50 companies."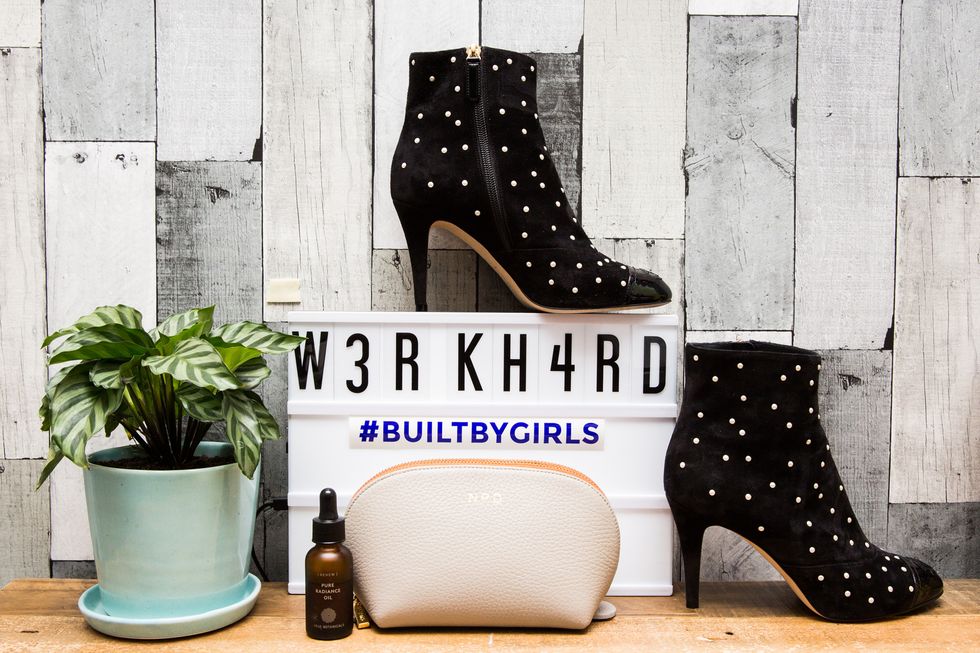 What are some of the companies?
"They include Glamsquad, Lola, Zola, and The Wing, which is the hottest new company in America right now. We're backing visionary founders—which is what every VC will tell you [
laughs
]—but founders who are really solving a problem that they themselves experience, which is very common for female founders, and I think they have this competitive advantage."
How does your BBG Ventures work differ from the #BUILTBYGIRLS initiative?
"The way I describe it is, with BBG Ventures, we're investing in today's female founders, and with #BUITLBYGIRLS, we're thinking about what the new wave of leaders in tech looks like so that these girls can become founders as well. We love that girls are encouraged to get into STEM and coding, but we think that coding is really just the beginning. Not every girl is going to become an engineer, and it's important to recognize that. We want to help them understand, if technology is the single biggest supercharger that can drive their passion and fuel their success, what are the multitude of opportunities out there? It could be engineering, but it could be product, it could be editorial, it could be sales and marketing. So what are all those roles?
"
How does #BUILTBYGIRLS operate?
"We built this platform that connects high-school girls with professionals in technology, and the point is to expose them to a variety of different roles and arm them with practical skills. We're also helping them build their first network in tech. They meet three advisors a year in our program, and each of those advisors makes two introductions, so at the end of the year they have a network of nine people in technology, which is really meaningful when you're 16."
You've said that you think now is the best time ever to be a woman. Why is that?
"We're at this critical moment where both positive and negative things are happening for women, but I think ultimately this acknowledgment of the power of young women is a really bright light. I have five nieces, they're eight to 13, and they think they can do anything. They're being told by the media now that they can do anything, so this is a really remarkable moment in time.
"I experienced sexual harassment at my first job, but at the time you felt like if you said anything it would impact you in a negative way, so you sort of put your head down, did a good job, and pretended to be one of the boys and brushed it off. That's not a world that I want my nieces to grow up in."
What are some of the challenges you face being an entrepreneur?
"There's a steep learning curve, but I think the biggest challenge is also the most exciting. I'm very uncomfortable when I know everything about something, and that's the great thing about VC—you rarely know everything; you're always learning. That can feel really uncomfortable, but I think that's what being an entrepreneur is about. The challenge is getting comfortable with being uncomfortable."
So you have an impressive business background, but we hear you're also really good at karate?
"I have my black belt. I've been doing karate since I was nine years old. It's my favorite thing in the world! It's the only time in my life when, for an hour, I don't think about anything else. I recently picked it up again, and I'm training with this group in Fort Greene Park. I think as a young woman it's important to feel strong and know how to defend yourself, but also, martial arts brings with it not only this incredible physical discipline, but mental discipline, too. You learn a lot about paying attention to detail. Not to get too
Karate Kid
, but there are a lot of life lessons in karate, and for me, it's very meditative. Also, throwing a roundhouse kick into the side of a bag is the best feeling in the world."
Want more stories like this?
How This Pop-Culture-Obsessed Reporter Took Down Brett Ratner and Russell Simmons
When Common and Kanye West Want to Throw a Party, They Call These Sisters
There's a Gender Gap in Science & These 2 Women Are Closing It