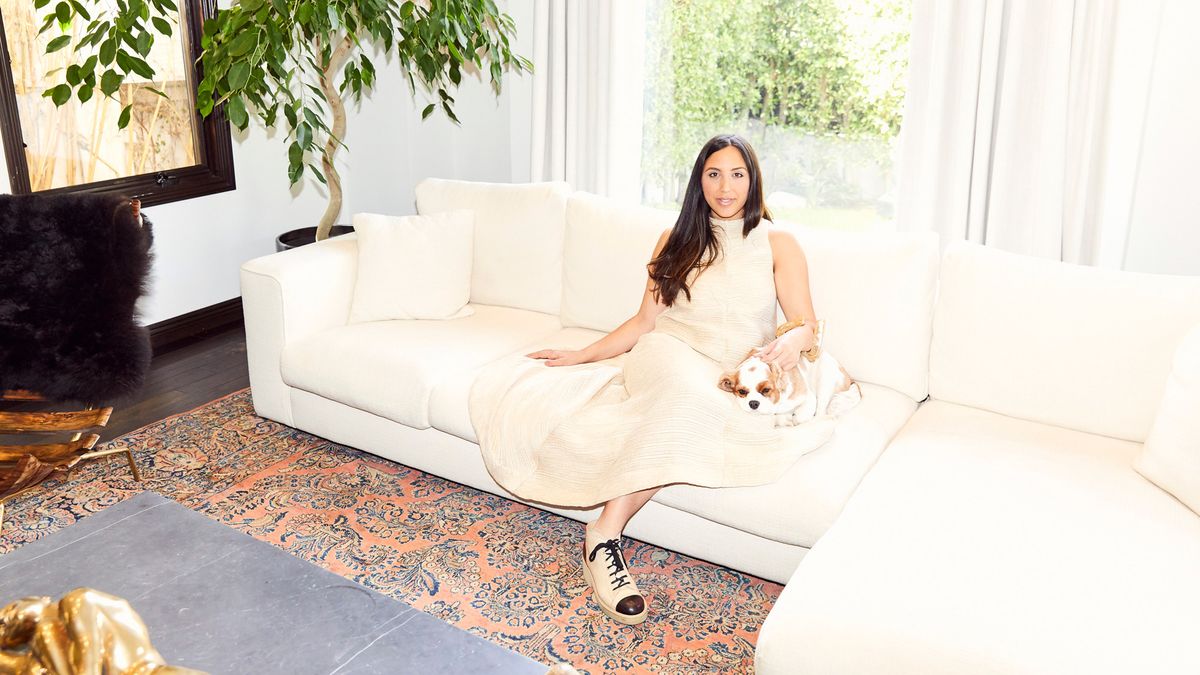 Interiors
Love Cult Gaia? Wait Until You See the Founder's Sun-Drenched L.A. Home
Talking business, fashion, and decor with Jasmin Larian.
Tristan Kallas
Is the word
idyllic
overplayed? Because we spent an afternoon with Jasmin Larian, and the best way to describe her worlds—both the one she lives in as a designer, wife, and mother, and the one she's created with her brand, 
Cult Gaia
—is...well...idyllic.
"I believe in being surrounded by beautiful things," she tells us as we tour her Los Angeles home—an assertion amplified by the Kelly Wearstler chandelier in her dining room, the art collection throughout her home, and her beautiful backyard bungalow. Then there are Larian's Cult Gaia designs: the
Ark bag
, which has become one of the most recognizable accessories of the past few seasons, shoes that hit the market as
Net-A-Porter
exclusives, and a range of clothing that's become a challenge to keep in stock.
---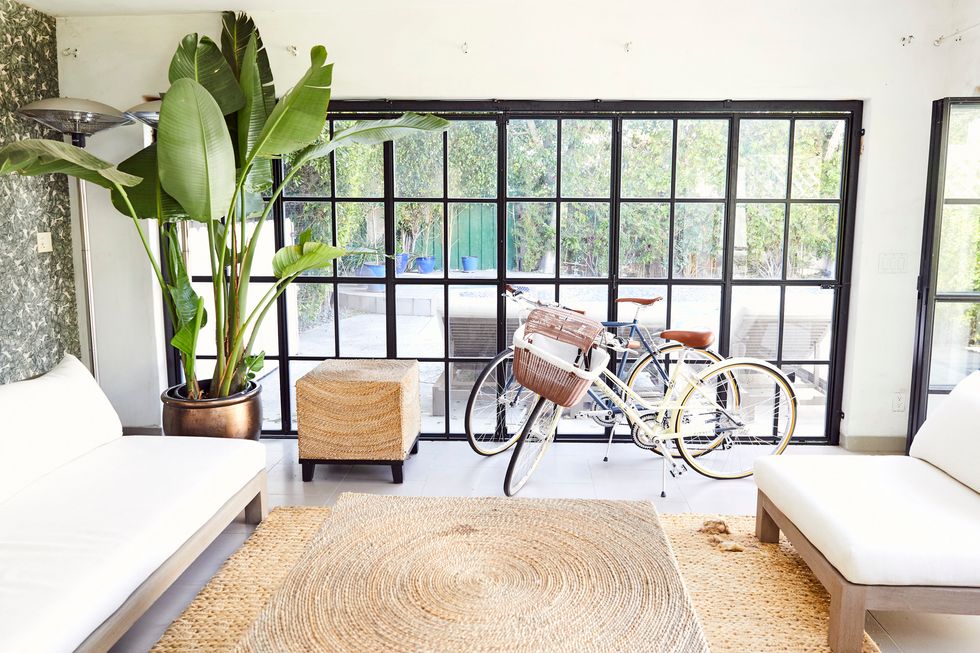 Born and raised in Los Angeles, Larian was privy to creativity and entrepreneurship from birth. Her father is a toy executive whose company created the Bratz dolls, and her mother is an artist working primarily in sculpture. After a year at Otis School of Design, she moved to New York to attend FIT and experienced her first branding success when she started making flower crowns and headbands for her friends. At the time she was planning to launch a line of gowns and dresses but soon switched her focus to accessories.

"A friend of mine was over one night, and he was like, 'Why are you doing this clothing line? Everyone's trying to buy these crowns and headbands off of you—just start there.'" After initially brushing him off, Larian started to like the idea. "We came up with the name Cult Gaia because Gaia is the goddess of Mother Earth and the daughter of Chaos," she explains. "It's a very loaded, creative force. The cult part came because at the time, the flower-crown thing was very cultlike. My friends and I were going out to Le Bain and Boom Boom Room, and bouncers knew us as the girls with the flowers in their hair. I learned very quickly the power of something that's easily recognizable is vast."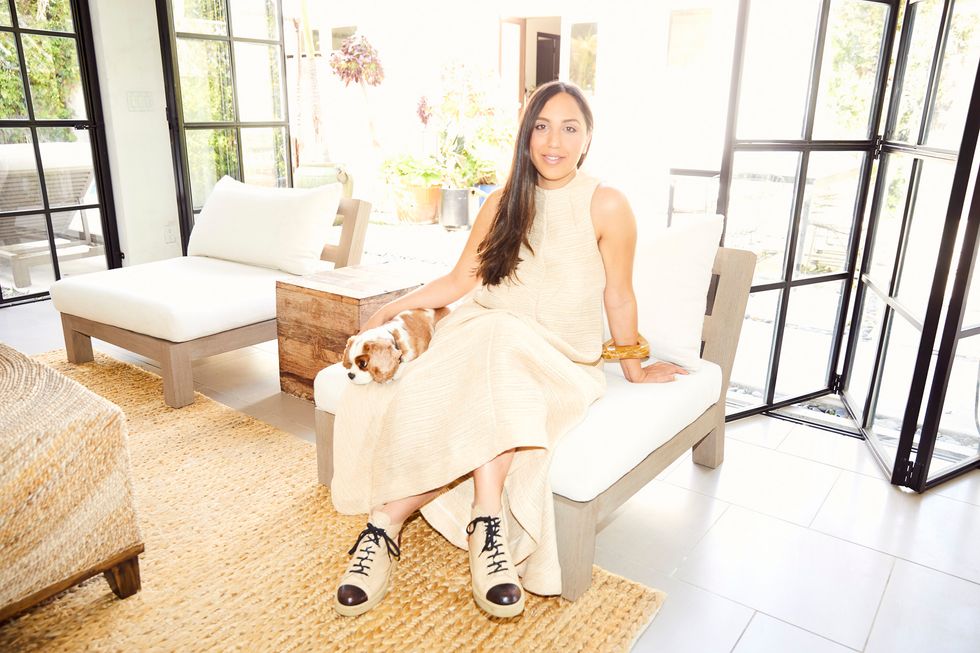 After a few seasons of nobody noticing the Cult Gaia Ark bag, it started flooding Instagram feeds, becoming a favorite of the fashion set. Its success has allowed Larian to expand the brand, working with her team to produce interesting, high-quality pieces.

"When we're designing things, we think, 'OK, if it sits alone on a coffee table, does it look like a piece of art? When you walk down the street, is someone going to be like, 'Oh my god, what is that?'" Larian says. "I want people to think about whether or not they can pull it off, otherwise it's a little too basic." By our observation, she's not keen on her home being basic either.

Click through for more on the Cult Gaia story, plus a glimpse of Larian's sunny L.A. home.