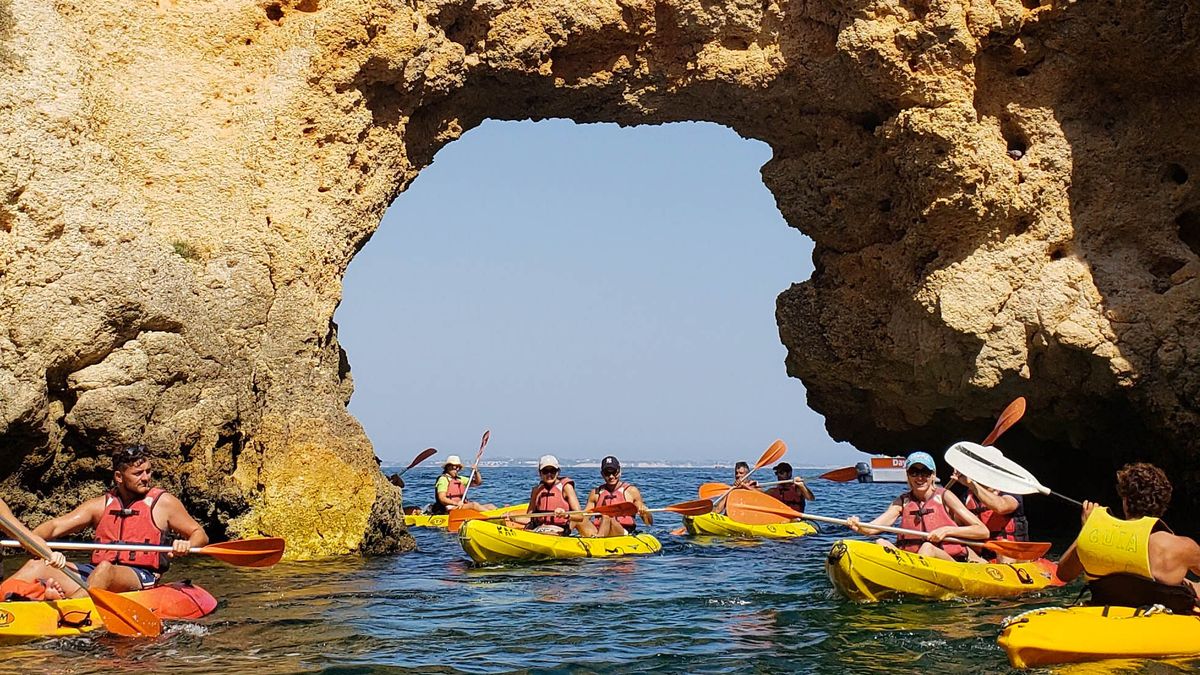 Travel
6 Destinations That Are Better to Visit Off-Season
Avoiding crowds and saving your dollars has never been more enjoyable.
May we suggest a little change-up in your travel plans? Instead of shelling out the big bucks and flying with the masses to your desired destination in the height of the season, consider going off-season. Even a few weeks can make a difference. And wouldn't you rather snag a spot of the beach for ultimate reprieve or visit monuments without weaving through iPad-photo-taking crowds? Let's also talk about the dollars you'll save that you can put towards, you know, bills, or bringing home a little something from your travels. Here are some of our favorite destinations that are just as good, if not better, to visit off-season.
 

Buenos Aires
Summer in Buenos Aires can be tempting when all you want to do is escape your winter. But when AC isn't as readily available as it is at home, the high temps can be hard to escape. Although, an ice cream always helps. Summer also coincided with Christmas, which, in the predominantly Catholic country, means high prices all around. Instead, try going in the transition months, like early fall or late spring for gorgeous weather. You may just see the blooming jacaranda trees, too. 
Aruba
You've probably written off island travel from June to November in fear of hurricane season. But Aruba sits just outside the storm path, which makes it the perfect island destination all year round. 
Bermuda
Contrary to popular belief, Bermuda is not part of the Caribbean. It's a 20-square-mile stretch of land in the middle of the Atlantic Ocean. Because it's geographically more north than its often-confused-for Caribbean islands, it can cool down in the winter, and tourists dissipate after August. But from September to November, the weather is still beautiful and warm enough during peak daytime for a dip. Plus, think of all those pink sand beach pics you'll have all to yourself. 
Portugal
Almost all of Europe is on vacation in August, which means even the sleepiest of towns see an influx of tourism. It also means everything gets a bit of a price hike. But visiting
Portugal
slightly off-season, say, in September or in late May, is a great way to beat the rush and snag a night in a
stunning palace
for an affordable rate. 
Croatia
Swimming holes and quaint little towns are the ultimate draw in Croatia. Even in September and into October, the weather is lovely and warm enough for a lunchtime dip with the locals. You may just avoid yacht traffic and tour groups, but isn't that a good thing? 
Whistler
While plush snow draws in the winter sports crowd and the professional apres-skiers (hands up if you're with us!), summer in Whistler can't be missed. Long hikes in the mountains and wildlife spotting are experiences everyone should have in a lifetime. 
Want more stories like this?
The World's Most Instagrammable Pools
Inside an Indian Palace Where You'll Eat Off of Real Gold
Leave Manhattan for Once, & Check Out These Bushwick Digs