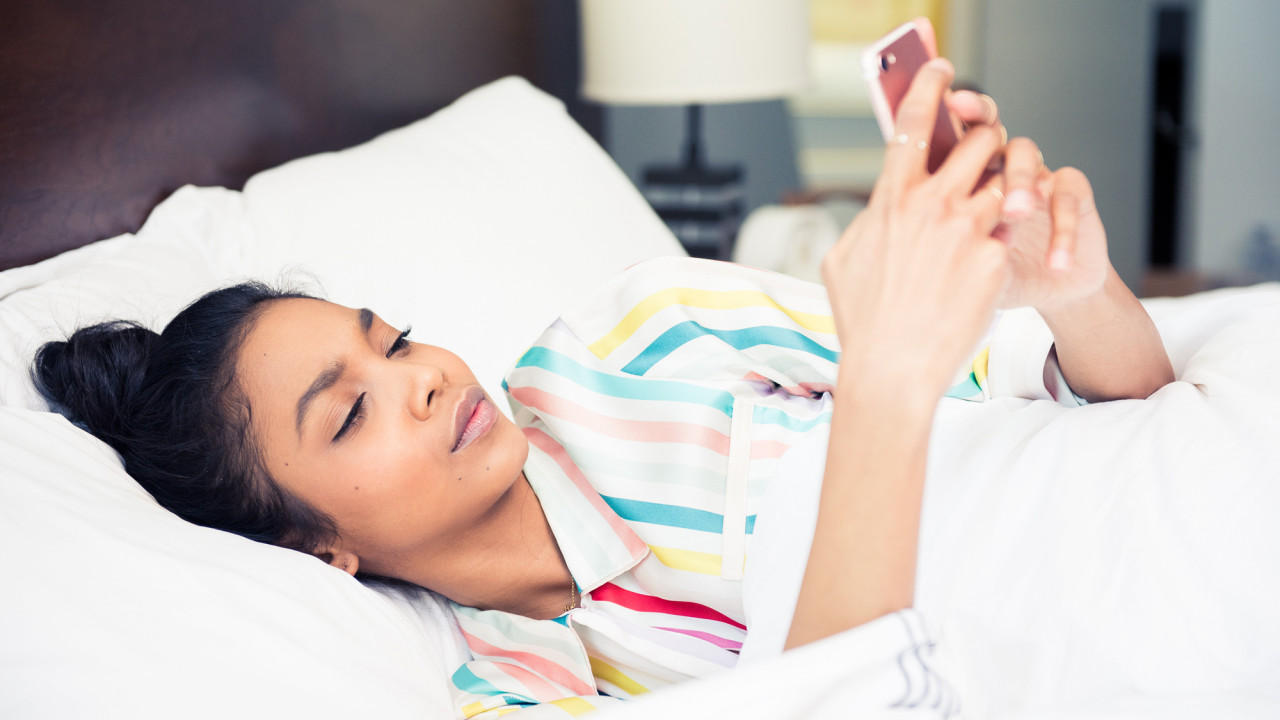 Do You Know Your Number Neighbor?
And everything else we can't stop talking about this week.
This week on Open Tabs—an assortment of links we have on our open tabs for the week—we're giving you a peek into our own internet habits and the stories and themes we can't seem to stop talking about, like how it might be a thing to become friends with your "number neighbor," over 100 models signing an open letter to Victoria's Secret, Euphoria's intense season finale, and much, much more.
1. It's Now Trending to Text a Complete Stranger (via CNN)
I don't know about you, but we were raised to not talk to strangers. Well, in 2019 it's become a thing to reach out and text your "number neighbor." For those of you who haven't done it yet (neither have we), your number neighbor is someone with your identical phone number except for the last digit. So if your number ends in '1234', you would text '1233' or '1235,' and maybe a new friendship could grow from it.
2. Over 100 Models Sign an Open Letter to Victoria's Secret's CEO (via Glamour)
Over the past year, Victoria's Secret has constantly made headlines, and this week is no different. In the open letter written by Model Alliance, a non-profit organization, models call on CEO John Mehas to amend the issues of sexual harassment and the "numerous allegations of sexual assault, alleged rape, and sex trafficking of models and aspiring models" within the company.
3. The Season Finale of Euphoria Has Us Left with Too Many Questions (via Bustle)
A lot of us tuned into the season finale of Euphoria (but if you haven't yet, no spoilers here). We were left with *a lot* of questions. As we wait to find out what happens to our new favorite group of high school students in season two, here's Bustle's take on the finale and what it all meant.
4. Is Beyoncé Bringing the Band Back Together?! (via Cosmopolitan)
Queen Bey might be blessing us again with a tour, but this time as Destiny's Child! After her iconic Coachella performance featuring Kelly and Michelle, fans have been over the moon with the idea of seeing all three women onstage again. Now Beyoncé is planning to go on a U.S. and European tour in 2020 to coincide with the group's 20th anniversary of their second studio album, The Writing's on the Wall.
5.  Adidas Plans to Drop a New Colorway Exclusively with Sneakersnstuff (via Hypebae)
We love a good pair of sneakers at Coveteur HQ, and the adidas Temper Run are a silhouette we can't stop thinking about. With the exclusive release in a "pale nude" colorway, they are one of many  pairs we hope to buy this month.
Photo: Shot on site at 6 Columbus, a Sixty Hotel. On Jonelle: Pajamas, Morgan Lane; Rings, Catbird; Hair, Angela Soto; Makeup, Andriani.
Want more stories like this?
Who Really Won the July Democratic Debates?
Are You Having a #HotGirlSummer?
Is Your Boss Spying on You?