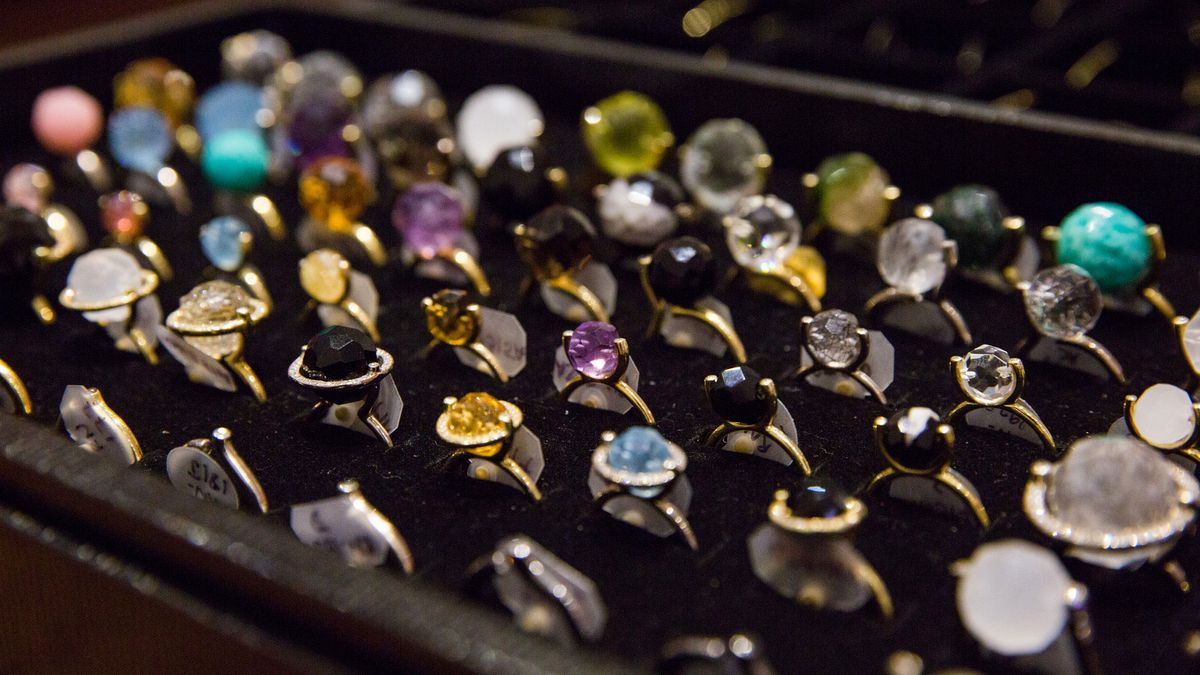 Designers
This Fine Jewelry Collection Includes Moving Gemstones & 18-Karat Gold Cages
It's hard to resist investing in a Yael Sonia piece.
Alec Kugler
Jewelry designer
Yael Sonia
describes her namesake woman as "confident with her own personal style
—a
 lover of the arts who travels and has a great vision of the world." Her customers are women who love to gift themselves (like us!).
We were lucky enough to get a tour of
Sonia
's São Paulo showroom, where crystals are thoughtfully scattered across wooden shelves, and cases show off colorful, gem-filled necklaces, drop earrings, tubular bracelets, and rock rings. Given the structural elements of her pieces, we weren't surprised to hear she pulls inspiration from architects like Jean Nouvel and Calatrava. Sonia's most impressive collection is 
Perpetual Motion
, where gemstones float and slide around in 18kt gold cages, and diamond-encrusted balls swirl around the top of rings. It
'
s like nothing we
'
ve ever seen.
---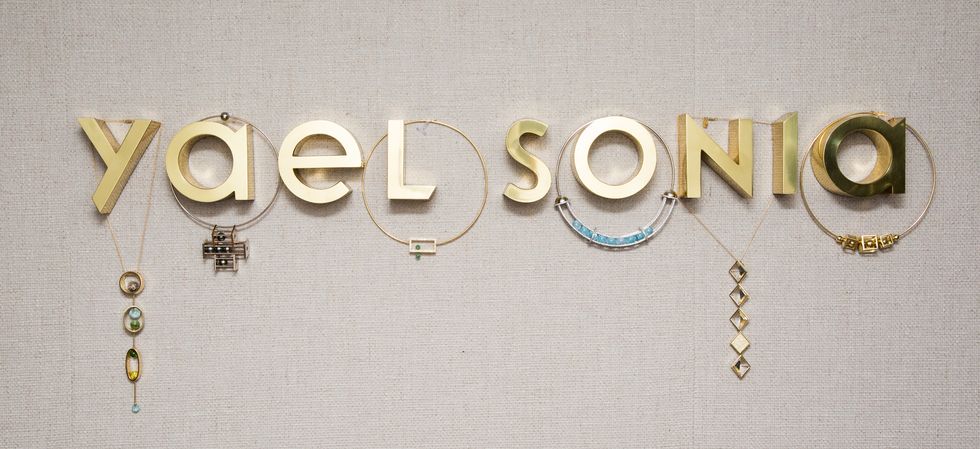 Her interest in jewelry started young:

"My mother is a gemologist, [and growing up] I always saw her beautiful collection of gemstones. She would design settings for her friends and clients. Being exposed to that was very exciting, and I really started being interested in jewelry. I started sketching when I was 14. For my 16th birthday, my mother had one of my drawings [a ring] made for me.

"I got a bachelor's degree in French literature translation and then went to Parsons, where I started in product design. I felt I needed something where I could have the artistic expression, but do something that interacted more with a final consumer. I remember the first time I sat on a bench for a metal class, I was like, 'This is it. This is what I want to do.' I was in my early 20s, and that's when I realized that this isn't just something that I enjoy, this is something I want to do."

With the help of her mom, Sonia landed her showroom space:

"I didn't study gemology; my mother definitely shared her passion with me. My mother worked at Christie's for a few years during the jewelry shows in New York, and when [my parents] moved to Brazil in '97, she opened the first jewelry gallery in Brazil. She had that for about six or seven years, and then we moved to a showroom. Slowly I took over the showroom, and we stopped representing other artists. With the internet and the ease of people selling directly, the business model of the gallery had become more and more challenging, and it just made more sense for me to have the space to grow my business."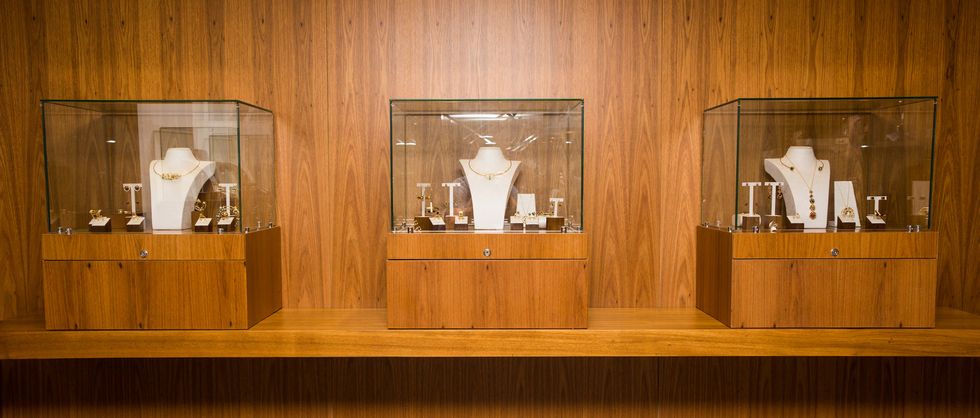 The showroom is a direct reflection of her work:

"We wanted to stay with something warm. It's this idea of having something that's very modern and clean that reflects the work, but at the same time it has to be comfortable, inviting, and warm. We did that with a lot of wood, and then you have elements of the gemstones on the mirror. All these things that are really reflecting back to the work."

It's possible to own a custom Yael Sonia piece:

"I've had people who come to me with a design in my collection that they like, but they'd like to personalize it a little bit. Sometimes it's something as simple as the color of the gold, or adding diamonds—that process is pretty straightforward. Then there's a process where customers come with a stone they have, and they want to use it for something else that they like."

Some pieces can take up to a month to create:

"[The Perpetual Motion pieces] can take over a week or month to make—it depends on the piece. My spinning wheel bracelet is usually about a month, at least. I always say the simpler it looks, the harder it is to make it. It has to be perfect. If things don't align perfectly, you can tell right away."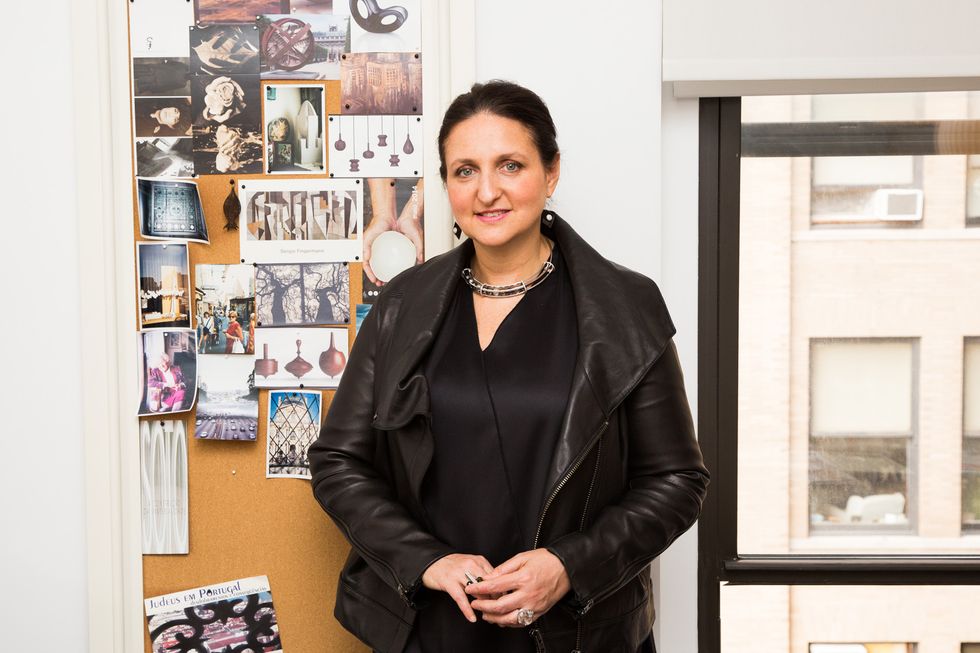 She's had a few pinch-me moments in her career:
"When I won the Tahitian Pearl Trophy International Design Award soon after getting my degree. It's then I realized the reach I could have as a designer—it took me to a whole other level in my career. [Also] when the first pieces for my
Spinning Top collection
were finally finished. It's one of the most intricate collections I created—not only do the stones have movement, but they're also cut into sleek spinning tops and set in very thin gold trails. It took about six months to perfect the cut and get the structure right to hold the stone and allow for secure, smooth motion."
Her necklace is her lucky charm:
"[My necklace] (pictured) is one of my oldest perpetual motion pieces, and I never take it off. I've changed the stones in it a few times, but I always go back to the
Tahitian pearls
. I feel like they're my lucky charms. Pearls are where I began [winning the design award], and I always go back to them. This piece to me really reflects sort of all of the perpetual motion, but it's also the piece where the movement never stops because it has the movement 360. I find myself playing with it when I'm thinking, and when I'm working things out, I'm holding it. It becomes sort of my talisman. When I don't wear it, I feel like something is missing."
Want more stories like this?
Inside the Studio of Handbag Brand Nannacay
A São Paulo Apartment Filled with Artwork by Brazil's Most Famed Artists
Meghan Markle was the First Celebrity to Ever Own a Rime Arodaky Gown