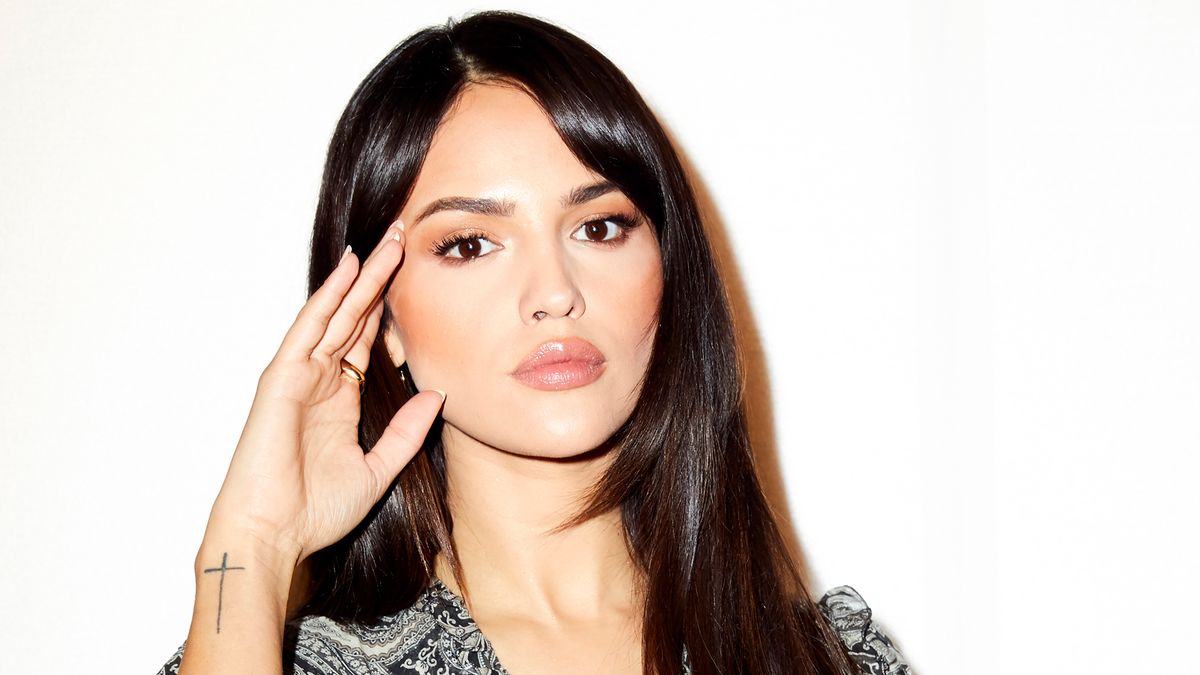 Celebrity
The Hobbs & Shaw star opens up about finding balance in life.
Tristan Kallas
Are you a good driver?
 I ask
Eiza González
over the phone. "I am an incredible driver, without sounding too cocky, I really am. I was raised in Mexico City. It's literally like a jungle, it's madness." Her laugh echos through the phone, ironically from a car. I can't tell if she's driving or in the backseat, but you see, with roles in
Baby Driver
and the just-about-to-be-released
Hobbs & Shaw
(part of the
Fast & the Furious
franchise, for those uninitiated) on her film credits, it's easy to imagine González behind the wheel. But, while there may be a common thread of
horsepower
in her films, the roles she selects are thoughtful and with purpose, especially in the representation of Latinos. "In the last few years I've been able to branch out into other types of films, too," she tells me. She's wrapped filming
Godzilla vs. King Kong
, which is sure to be a box-office hit, and will star alongside Emma Roberts, Danielle MacDonald, and
Awkwafina
in
Paradise Hills
later this year.
Even with our banter bouncing across cell phone towers from West to East Coast, González's warmth permeates over thousands of miles. She's effervescent and sweet, even though we haven't met in real life, so it made chatting about her experience with bullying in her youth and into her days in the spotlight, and the challenges of dating in the public eye, comfortable topics to discuss.
---
What made you pursue a career in acting?

"Out of something terrible, something good always comes, and life has its reasons for happening [the way it does]. But truly, it all started because my father passed away, and it was a very traumatic situation. I wasn't doing very well with therapy, to be quite honest. At that time I was already a singer. My mom sort of tried, as any other mother would do, to oversaturate me with activity so I would stay a little bit distracted, and someone recommended musical theater to her. I basically sat her down when I was 13 [years old], and I told her that this was what I wanted to do for a living. I went to acting school at 13, and I started working at 15 and never stopped."

How was the transition from telenovelas to Hollywood?

"I was working so many hours during the week, and then I was touring on the weekends. And when I was not touring, I was recording albums—it was such a whirlwind, I can't even explain to you. I recorded five albums in a span of a year and a half. It was like a lock-myself-in-a-closet phase—half of the album was [recorded] in my trailer in between takes because I was just so tired. And I couldn't even go into a studio because I had no time to travel to the studio. It was crazy, but I will tell you that the beauty of all this was the memory that I developed. I can memorize anything. Now because [in Hollywood] you learn a scene a day, it's the easiest thing ever."

Was there a learning curve?

"A million. It's safe to say that it's a different culture. It's a different technique, it's a different way of speaking—even the cadence. American cadence has a different tone, a different speed. Adapting to a different culture is really hard, and I think it was hard for me because for a long time I didn't really have a hall pass because I didn't have an accent. So I had to kind of nail a very Americanized style, in a sense. A lot of people would be like, But you're Mexican?

"I know that the industry has changed and all that, but there's still this idea that if you're from Mexico, you can't speak perfect English, or all these stereotypes that stuck with me. That made me really motivated to start choosing characters that would broadcast Latinos under a different light and not necessarily this typical stereotype. I remember I would get asked to fake an accent, and that was sort of the most… I don't think people realize that's kind of rude. Especially when it's completely unrelated to the story plot. It still happens to this day, and I feel like you have to stand your ground and be like, No."


What was it like on the set of Hobbs & Shaw?

"Every moment was exciting. I was really nervous because the way everything happened was so quick, and I was shooting Godzilla vs. King Kong at the time. I was in Hawaii, so I flew to London for a couple days to shoot.

"I had really heavy work when it came to dialogue, and we were 16 hours in, and there was a moment that none of us could get our words out. I thought it was just me because I was Latina, but literally no one could speak; Vanessa, Jason, Dwayne—we kept on screwing our lines. We started getting in a little bit of a laughing fit, and we just couldn't stop. We would be behind the camera reading for each other because we got to the point that we had to be looking away in order not to be laughing. David Lynch was like, 'Guys, we have to finish this scene,' and we just couldn't—we had to finish it the next day."

How do you stay healthy physically and mentally?

"I go to therapy, which I am so open about because even though I didn't do well [with therapy] when I was younger, I continued to find the right type of therapy for myself. Therapy is something that is super important to me—mental health is super important to me. I like reading a lot about neuroscience, and I recently got a spect done, which is a test of your brain. It shows all the trauma that happens in it. I'm very in connection with my body—I'm always curious of how I can understand more. I have this incredible guy that I've worked with for a while, who does my blood work and teaches me how to feed myself and be more balanced. [He finds what] I'm lacking or what chemicals I'm putting in my body that are bad. I'm always in constant awe of the discovery of what your own body can do, so I'm very self-aware in my skin, and I listen to my body. I feel anxiety, so that has helped me a lot to sort of manage it."


How do you find balance between what to share with the world and what to keep to yourself?
"I don't want my persona to be bigger than my role. I want my role to shine through, so I think that I do like to share about causes and using my voice on social media, and then I like to share about something that keeps me sane, like working out. You know, I feel like I get such a good response because people feel motivated. I get very beautiful messages [from] people being like, 'It really was impactful for me to see how disciplined you are.'
"But when it comes to my life and specifically to my dating life, I will probably be quiet about it. I'm a true believer that you can't open the door and then ask them not to step in. It's either you have to choose one side or the other, sadly. Because when you need time for yourself, it's sort of a selfish thing to say, 
Now I don't want you to be part of it
. For me, my personal life, it's really hard as a public person, because even if you don't share stuff, there are always lies and speculation, and even more, if you don't give in, because it feeds it; it makes them mad. The amount of guys that have been just standing—literally just standing—next to me and immediately this toxic masculinity comes in and [it's as if] I have to be having a relationship with that person. It blows my mind. I don't see guys standing out there being single and a woman standing next to them and [the tabloids] being like, 'He's dating her.' For me, being in a relationship is something that I take so seriously. I'm not going to rush into something to protect my career. Being single has become a liability to me.
"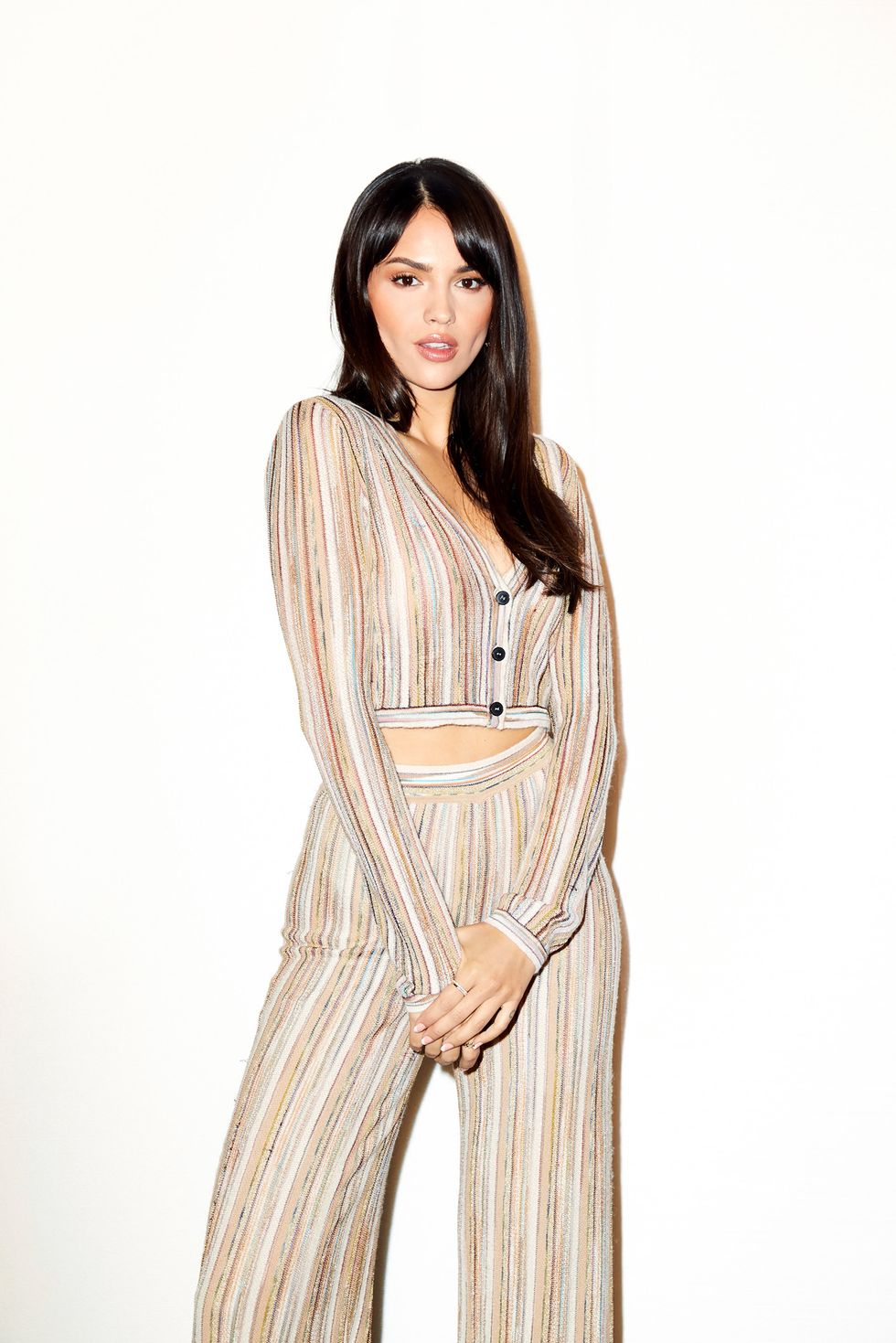 You've spoken a lot about the importance of women supporting women. How do you try to do that in your day-to-day life?
"In school I was severely bullied for being different. I think my artisticness showed through from a very young age, and I was sort of a tomboy. Then, when I became a public persona, I dealt with a lot of bullies too, because I broke into the industry when I was 12 [years old], and you know how brutal people can be with child stars. As I grew up, I met a lot of incredible women who were there for me. In a world where everyone was [pitting] me against other women, I learned that that wasn't really a realistic thing—it was just society wanting women to compete. All I've known are very hardworking women, especially in this industry. Whether it's you, as a journalist, a photographer, a director, an actress, or in any other career. So when I [grew] up, I really wanted to be an advocate of how important it is to support each other and love each other.
"I was raised by a woman who was very sure of who she was and never felt like competing, so she never really embedded that in me. It excites me to see other women strive and kill the game, and I think that the more we elevate each other, the more we can really have a sense of success."
Is there a genre that you haven't explored yet that you really want to in the future?
"I really want to do a musical. I feel like people in the U.S. are not very familiar with the fact that I sing. I think that the right thing will come in time. Honestly, I cannot complain. I've been so lucky to work consistently that I'm just happy. There's a couple of really exciting few months ahead, and I just hope that little girls back home or Latinas identify with [me] and are excited. I hope that they hear a little bit about my journey and feel like no matter where you come from, no matter where you are, whether you speak or don't speak English, you can go and do it. It just takes courage and dedication and believing in yourself."
If you finally took a vacation, where would you go?
"I've never been to Bali, so I really, really want to go there. I really want to go to India and do some discovering. I love the culture, I love the food, and I've never been, so I'm dying to go."
Want more stories like this?
On the Brink of Her First Major Role, Sydney Sweeney Has Hollywood Hooked
Rachel Brosnahan on Life Before Being "Marvelous" & Speaking for a Cause
Chace Crawford's New Roles Are a Far Cry from Gossip Girl