Want to Become a Cannabis Scientist? Meet Alex Capano
The first doctor of cannabinoid science in the U.S. talks CBD, stigma, and career ambition.
Career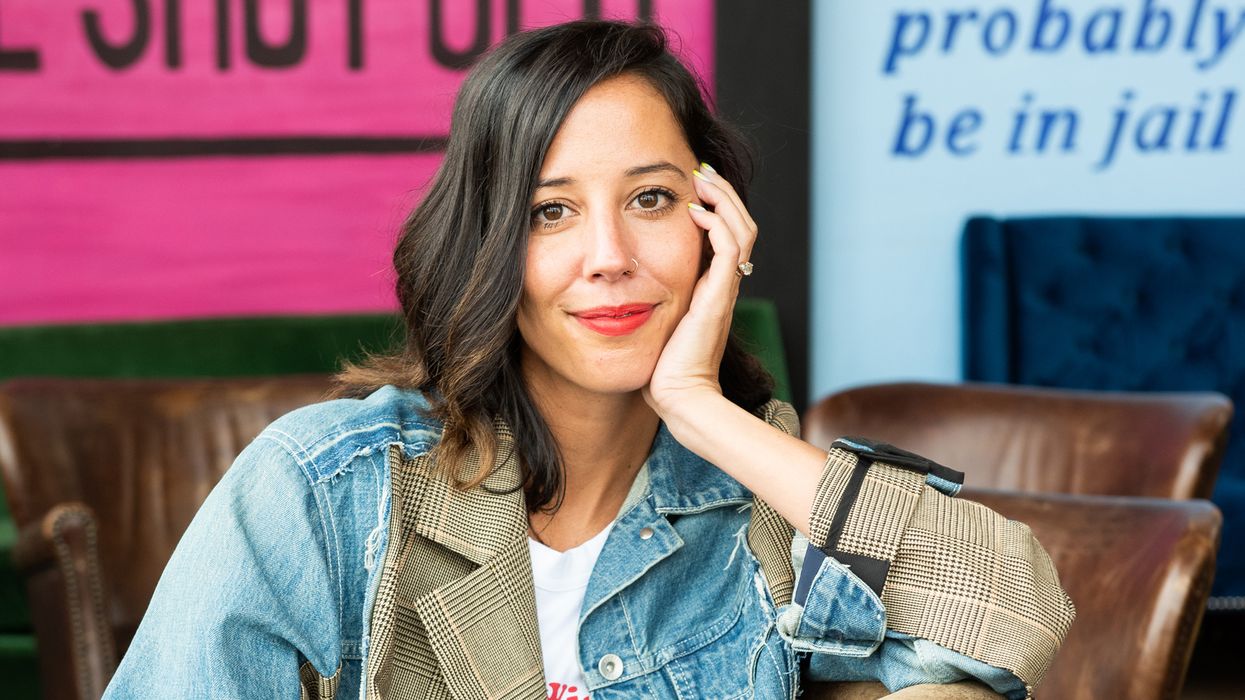 Lots of people have a story about experimenting with cannabis during their high school or college years. In fact, a
2018 study
found that 38 percent of students age 19
–
22 used cannabis in the last 12 months. But there are significantly fewer who can claim to have turned a dalliance with mood-altering substances into a bona fide career. Alex Capano isn't most people. She's the first (and, to date, only) doctor of cannabinoid science in the United States and currently works as the chief science officer at
Ecofibre Limited
, a technological leader in the hemp industry. Career goals, much?
"I studied neuroscience in undergrad, and some of our professors would talk about how different substances, including cannabis, affect the brain," she explains when we meet to discuss her work. "I always thought it was interesting and understudied, and I thought it had medicinal value. But it wasn't until 2011 that I thought,
I really want to specialize in this and dive deeper.
" With her bright coral lipstick and patchwork denim blazer, her presence doesn't scream nurse practitioner (whose interest in cannabinoid science eventually led her back to school to get her doctorate degree). But as we learn over the course of our conversation, Capano has her own way of doing things, and her instincts, especially in the cannabis space, are typically spot-on. 
---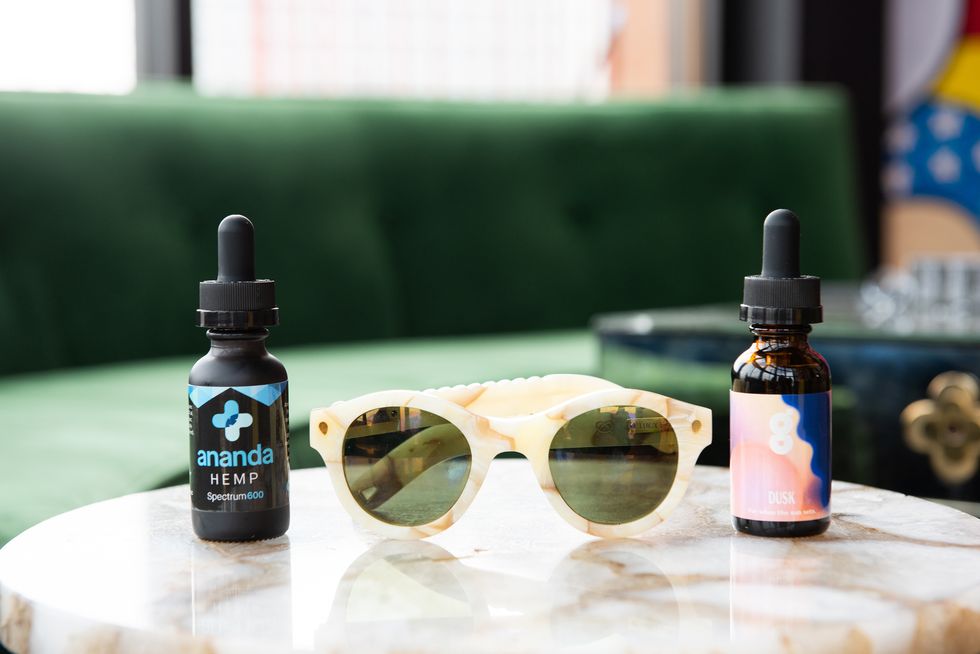 On the day of our shoot, she's in town from Philadelphia for a panel, lending her expertise to a handful of brands dipping their toes in the trendy CBD waters. But to Capano, the surge of interest in this popular cannabinoid and the brands that are capitalizing on it present a much bigger challenge for those who, like her, truly understand its potential. "There's so much misinformation," she says of the cannabis market. "And there are a lot of people who are self-appointed experts. On one hand, I was the first person to be able to study this comprehensively, so I get that we have to be self-taught—I respect that. I think most people are well intentioned, but sometimes they're just wrong."
Her role at Ecofibre is broad, allowing her to be much more creative than simply conducting research—although there is still plenty of that—and as of late involves a good deal of product development for companies like
Ananda Hemp
(which Ecofibre owns) and
Gossamer
. "[
Verena
, the founder,] knew it should be full-spectrum," she explains of the development process behind Dusk, the cult-favorite sleep oil from Gossamer. "She really wanted to make sure that there was transparency and quality control, so she came to the farm and to the facilities and saw how everything was made and tested. And from my expertise was [like], 'How do we achieve this particular result more than another CBD oil?'"
The time frame for the development of new products can be as short as a few months, but Capano explains that that doesn't mean they are ineffective. After the Department of Agriculture tests the plants prior to harvesting, they test the subsequent formulation twice in-house before sending it out to a third-party ISO-certified lab. And in an industry that is still unregulated by the FDA, these types of rigorous benchmarks are the most significant separation between quality CBD products and those that are leaning into the hype without any data to back it up. "It should be the standard," she says earnestly.

She is also privy to a unique perspective in the rapidly changing cannabis industry, and her hopes for how it will transform in the next five to ten years are rooted in destigmatization, quality control, and equal accessibility. "It's a really privileged thing to be able to afford cannabis, and it doesn't look good for an already stigmatized industry to be scamming people. Plus, there are so many people who are serving time who cannot participate in the industry because of the three-strike rule, and now there's this multi-billion-dollar industry that they can't enter because of those arrests, [which] were prejudicial in the first place."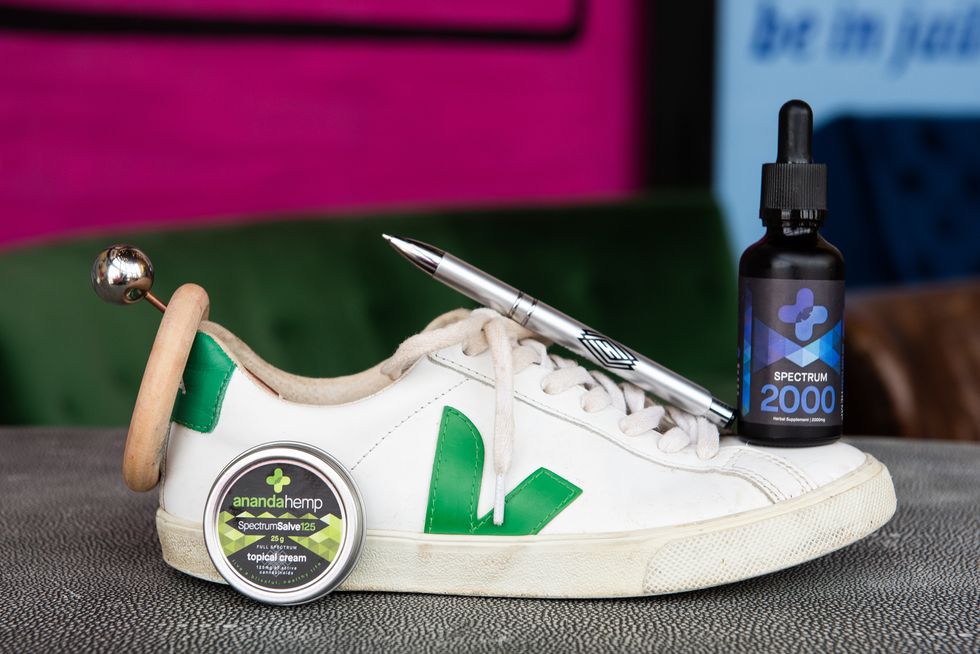 But like most people in the business of helping others, Capano is quick to mention the gratitude she feels, from interactions with patients to customers who found relief through one of her products. "That's definitely the best part of my day, but I'm so grateful that I found an opportunity and industry where I can feel morally in the right place and there's still opportunity for me professionally. And maybe that sounds selfish, but whatever. I feel like women are supposed to be like, 'I'm just a martyr. I'm
so
 good.' And you know what? There's nothing wrong [with ambition]." We'll cheers to that.
And although Capano is undeniably a trailblazer in the field of cannabinoid science, she is eager for
other women
to join her—all we have to do is seek out the opportunities. "You can get into the industry without going to school for it, but if you want to do some of the science—and I
want
more women in science, in cannabis especially—I think you just have to ask. And if you are thinking about going back to school and you want to get into this, ask different programs before you apply. I think people will be surprised that they'll have more opportunity than it seems." Consider this your cannabis call to arms.
Shot on location at the Water Tower at
the Williamsburg Hotel
.Want more stories like this?
Music Industry Maven Karen Civil Talks Career Advice & Giving Back
How to Turn Your Cannabis Habit Into a Successful Lifestyle Brand
Dream of Being Covered in Diamonds? Call Greg Yuna