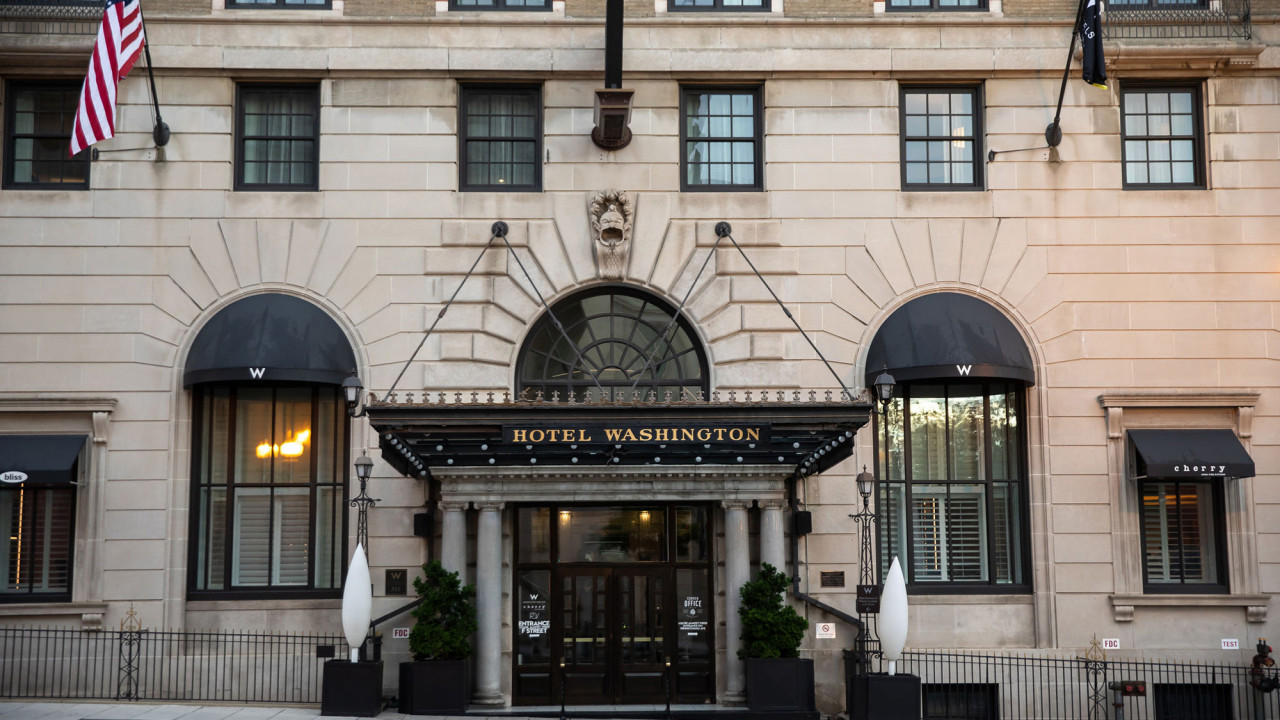 3 Creatives Who Prove Washington, DC Is More Than Just Politics
Dining with DC's most talented bunch. In collaboration with W Hotels.
No matter the reputation of a city—think tech hub, political capital, national parks—we've discovered that creative minds will always find a special place to nurture their talents. Washington, DC, home of the White House and arguably the city which is most steeped in America's political history, is no exception. It is also the birthplace of go-go music.
We learned just how many talented creatives call DC home when we celebrated the reopening of W Washington DC (it received a cool, vibrant makeover that's become synonymous with the hotel brand) and hosted our second Insider Collective dinner. There were cocktails at the new living room bar, a three-course meal at the glitzy Cherry restaurant, and a nightcap on the POV rooftop to watch Air Force One land and take off from the White House lawn. It was a grand finale for the books. But before we let you go, get to know a few of our dinner guests below.
Meg Biram
Artist
Where do you find inspiration?
"Everywhere. Anything from traveling to museums to people and nature. I can go on a walk and look at the sidewalk and get inspired. No lack of inspiration for me."
The one spot in DC you always get the best work done:
"My art studio. I often will leave my computer at home during the day so I'm forced to paint!"
What you wish people would know about creatives in DC:
"Not only just that there are a lot of creatives in DC, but that a lot of us are also well educated and professional. And finding affordable studio space is really hard, so I wish we could solve that problem. I got lucky with mine after a year of looking."
Zodiac sign:
"Aries, and it describes me to a T."
Words to live by:
"Stay curious. Just get started. Work hard. Play hard. Be kind. Love people. Be open-minded. Have a sense of humor. Chill. Be in the moment."
Dream collaboration:
"I have so many. I'd love to work with interior designers like Kelly Wearstler or with fashion companies like AGOLDE, Citizens of Humanity, Rag & Bone. I could go on and on, but I'll spare you. Basically, any brand that I use, love, or adore, I'd do an art collaboration with them in some way—could be anything from Apple to wine to a beauty or fashion brand!"
Tamon George
Co-Founder, Creative Theory Agency
Where do you find inspiration?
"Music, always music. A good vibe that makes you close your eyes."
One thing you wish people would know about creatives in DC:
"Everyone is a creative; it's within us all."
Dream dinner party guests:
"Mahershala Ali and his wife. He's my idol."
Zodiac sign:
"Scorpio."
Words to live by:
"Time waits for no man."
Dream collaboration:
"Creative Theory + National Museum of African-American History and Culture."
Sara Azani
Editor, Style MBA
The one spot in DC you always get the best work done:
"I have an office space shared with other creatives in DC's Georgetown neighborhood called Fostr Collaborative, which is in a fantastic location and also an incubator for creativity. The group of people who use the space are all pushing creative boundaries, so I feed off their creative energy. It's also next to a Blue Bottle Coffee, which helps, too!"
One thing you wish people would know about creatives in DC:
"They're no different than creatives in any other city. Social media has really allowed for a democratization of fashion so that people from around the world can access information [about DC]. New York or L.A. will always have a larger constituency of creatives, but make no mistake—Washington, DC, has an engaged and proliferating creative class."
Dream dinner party guests:
"This is a tough question! Oprah Winfrey, Tom Ford, Anna Wintour, Beyoncé, Ruth Bader Ginsburg, Cindy Crawford, Karlie Kloss, Michelle Obama, and Jessica Alba, who I admire as both a mom, entrepreneur, and fashion savant. And Nicole Kidman because I'm obsessed with Big Little Lies."
Zodiac sign:
"Aries."
Words to live by:
"Live your best life so you have no regrets."