Summer Beauty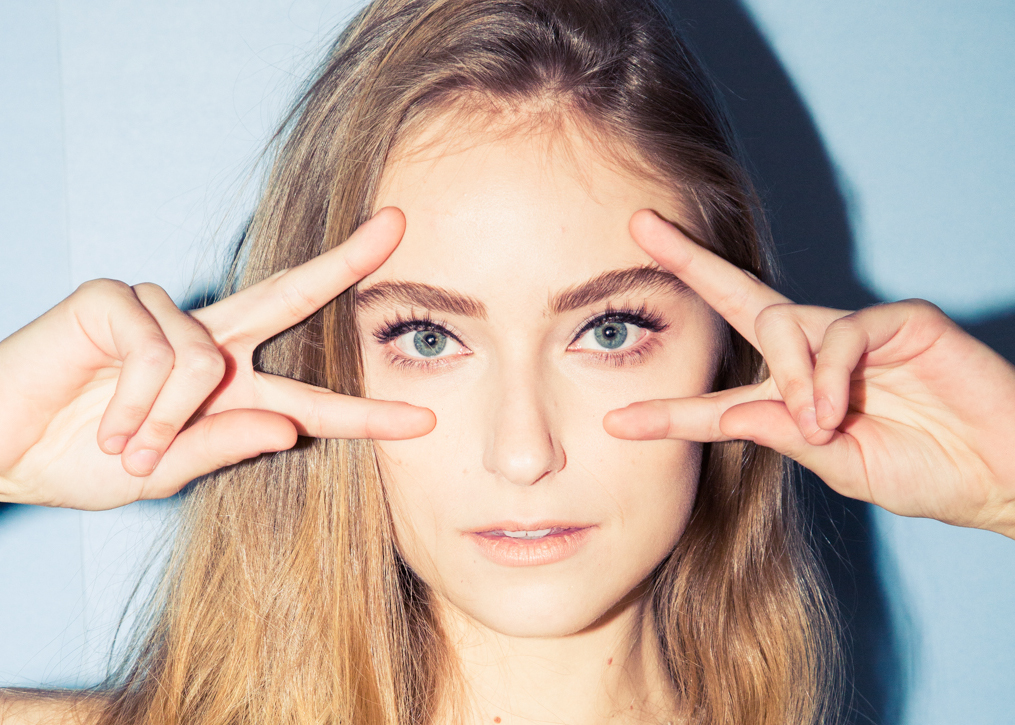 I Ditched My Signature Makeup Look for the Summer
And I'm better for it.
The road to finding my "signature" beauty look was a long, black-rimmed and bumpy one. I spent many nights of my teenage years cross legged on my bedroom floor, hunched as close to the mirror as I could get before bumping heads with my own reflection, eye liners in all forms (pencil, pen, liquid brush, and potted gel—you name it) and bucket loads of makeup remover at my side, trying to perfect the cat-eye flick. I don't remember the exact moment that it happened—when I finally could master the 30-second application (without any do-overs)—but I like to think it's one of biggest accomplishments. I found my hallmark makeup look and from that moment on, I couldn't walk outside the house without it on. Partly because I felt my best, most confident self with it on, and partly because I felt obliged to, now that I'd committed so much time to getting it right. I haven't committed as much effort to my makeup since. Especially this summer.
I don't know if it's because of years of swiping a line of jet-black liquid across my lashline (or age) but I swear my lashes have begun to droop—a weird beauty phenomena, I know, but hand to god, it was happening. So I decided I was going to have to wean myself off of my eyeliner dependence for the sake of my lids. The first time was strange—I felt vulnerable without my security blanket. Like I was exposing a part of myself that no one had seen before. It sounds crazy, I know! But the more I walked out the door naked lid, the more comfortable I came to seeing myself without it on. The occasional compliment of how fresh-faced I looked helped too. And now, because it's summer and I'm hella lazy (we all are at Cov HQ) I'm more without it, than with it. Except of course, when I'm heading for a night out. Old habits die hard, I guess.
Want more stories like this?
The 9 Best Hydrating Serums for Extra Bouncy Skin
Look No Further—This Is Your New Favorite Eyebrow Pencil
How 7 Editors with High-Maintenance Hair Make It Through Summer