The Founder of NARS Cosmetics Reveals His Ultimate Makeup Lesson
The industry-favorite beauty brand turns 25 this month.
Makeup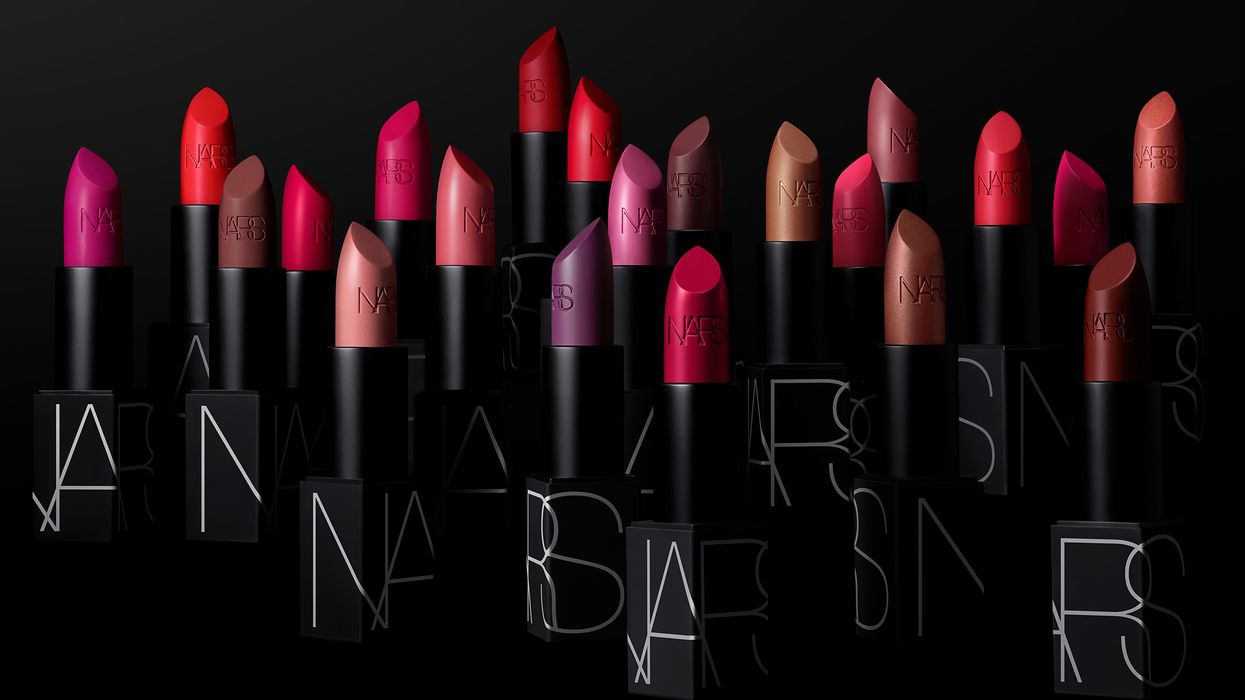 Twenty-five years may feel like a quarter-life crisis to some people, but for a beauty brand, it's a major milestone in an industry where new competition emerges every week. It's even more impressive when that company has not only firmly established itself as a cosmetics powerhouse, but essentially redefined what a beauty product can be. Such is the legacy of
NARS Cosmetics
, thanks to its visionary founder, François Nars.
You might already be familiar with the brand's signature Orgasm blush, or its cult-favorite NARSissist eyeshadow palette. In truth, it's tough to find a makeup artist without at least one NARS product
in their kit,
and for good reason—the products are consistently high-impact, long-lasting, and the range of colors is to die for across all categories. Not surprising, given that Nars worked as an editorial makeup artist for years before ever launching a single one of his original 12 lipsticks.
Now, just a few days after the brand's quarter-century anniversary (or the jauntily named silver jubilee), we sat down with Monsieur Nars to chat all things makeup—from his favorite runway show collaborator to his thoughts on the emerging beauty aesthetics of 2019. Plus, his ultimate lipstick shade (which just so happens to be inspired by an old Hollywood movie star), although with a collection of 72 iconic lipsticks launching next month, it might become even harder for him to choose a favorite. All that and more, below. 
---
Photo: Courtesy of Nars
Twenty-five years—that's a big deal. When you were launching the brand, where did you imagine yourself and the company would be at this point in your life?

"I had no idea [laughs]. To be very honest with you, I was so light and free-spirited about the whole thing that I didn't really make plans. The whole idea was born three to four years before the brand came out, but I didn't really think about making a brand when I started being a makeup artist. So to see it 25 years later and be such a success, I would have never expected that. I believed in myself and what I was doing, and I loved my job, but really, who can plan the success of anything?"

You were in the moment:

"Yes, it was the right time, right moment. It was, in part, luck. I also met the right people at the time when we launched it in '94. It just worked. And here we are, 25 years later. People still love it. So hopefully they'll love it for another hundred years, I hope [laughs]."

You've since created dozens of lipsticks. What would you say is your favorite shade after all these years?

"It's so hard, you know, like if you have 10 kids and they [ask], 'Who is your favorite kid?' I have so many. There are the classic ones that I love because of the name. Jungle Red—that has been such a classic color of red—and Dolce Vita, which is not really a red, but I love because of the name, and Shanghai Express. That was a great dark red that I really put myself into creating because I was thinking of [Marlene] Dietrich."

How have you seen women's relationship to beauty evolve over your time in the industry?

"I think they became so much more professional, in the sense that they have so much information. They're more aware about makeup than 25 or 30 years ago, and about formulas, about what lipstick should be, and what's good for them and what's not. Before, I think women would go to the store, just pick the color, or the makeup artist or the salesperson would say, 'This is great for you.' It comes, of course, from the media, from the internet—they really reach people much more."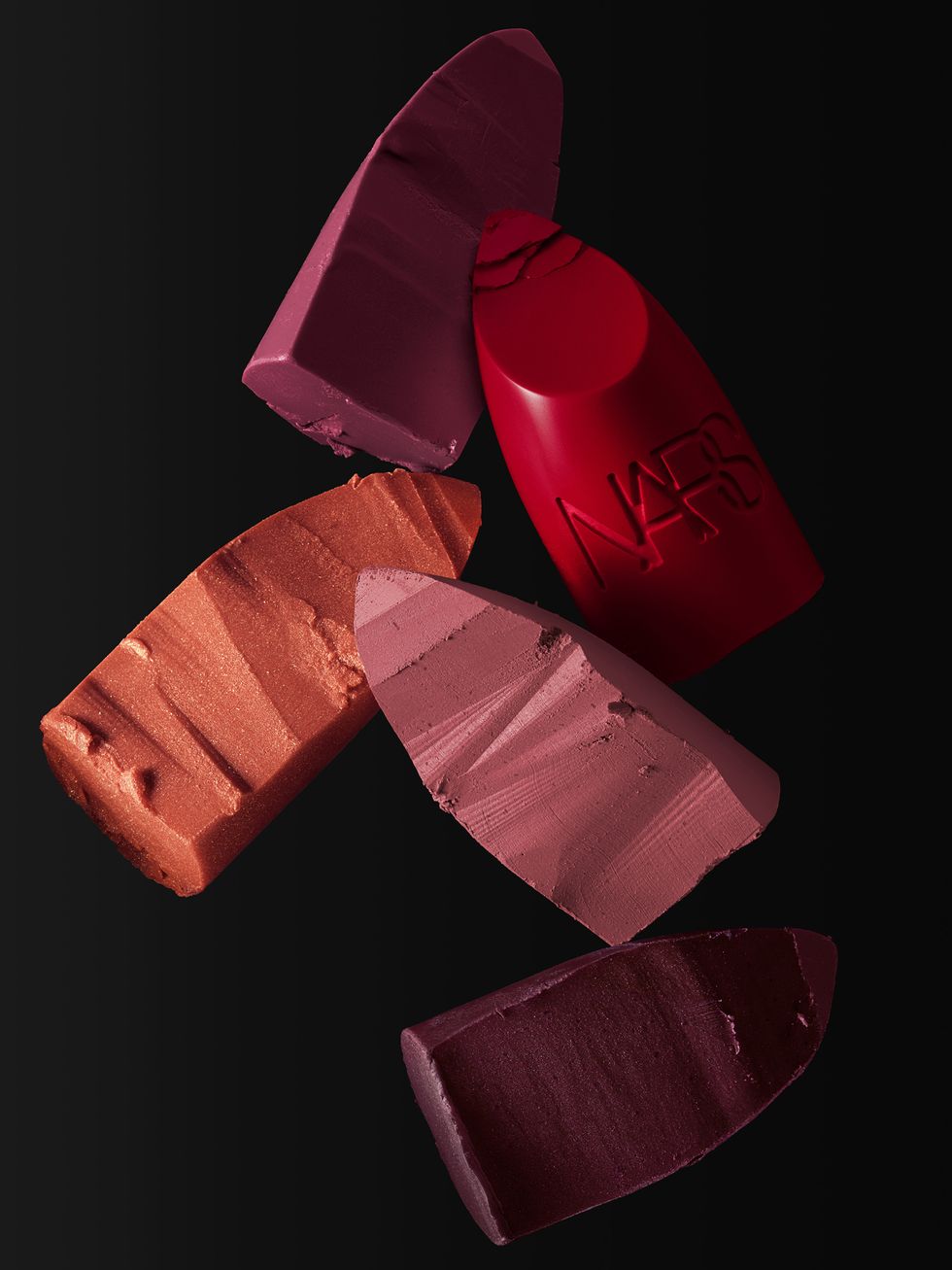 Photo: Courtesy of Nars
Do you think that, because consumers are more educated, they are willing to take more risks with their makeup looks?

"Yes and no. I think when you know what you want so well, sometimes that can block you from being more adventurous, [especially] for colors, because it's almost like you nail down your perfect wardrobe. Sometimes when you have your perfect little black dress, or your perfect pair of jeans, and you feel so comfortable with that that you don't want to try something else. So for makeup, when you feel like you found what fits with you and what looks good on you, sometimes you don't want to be too daring or too adventurous. Then at the same time, you have so many [options] on the market right now. So many brands and the range of colors, the range of formulas—hopefully we can get them to decide to go for something different. You always have to keep the door open to bring something new into your makeup wardrobe."

What is your favorite runway show that you've ever created looks for?

"It's hard, I've done so many. I mean, my work with Marc, you know, was always very creative. So I must say, I had a lot of fun working with Marc. But I had fun working with all the designers, like Dolce & Gabbana, Valentino, Versace of course. People trusted me, so of course it was work, but at the same time it was always so creative."

If the '90s was about grunge, thin eyebrows, and moody plum lipstick, what do you think is the makeup aesthetic of 2019?

"Even though I don't do shows anymore, I'm always checking on what happens in London, Paris, New York, Milan—everywhere. You see such a range of different looks, it's very hard to put one look on beauty today and say, 'Oh, this is what it is, there's nothing else.' I think every designer nowadays has such a visual idea of what they want women to look like, and they're all so different. You could see a show today where there is strong red lipstick, and then you go to another show and there's practically no lipstick. There's a bit of everything."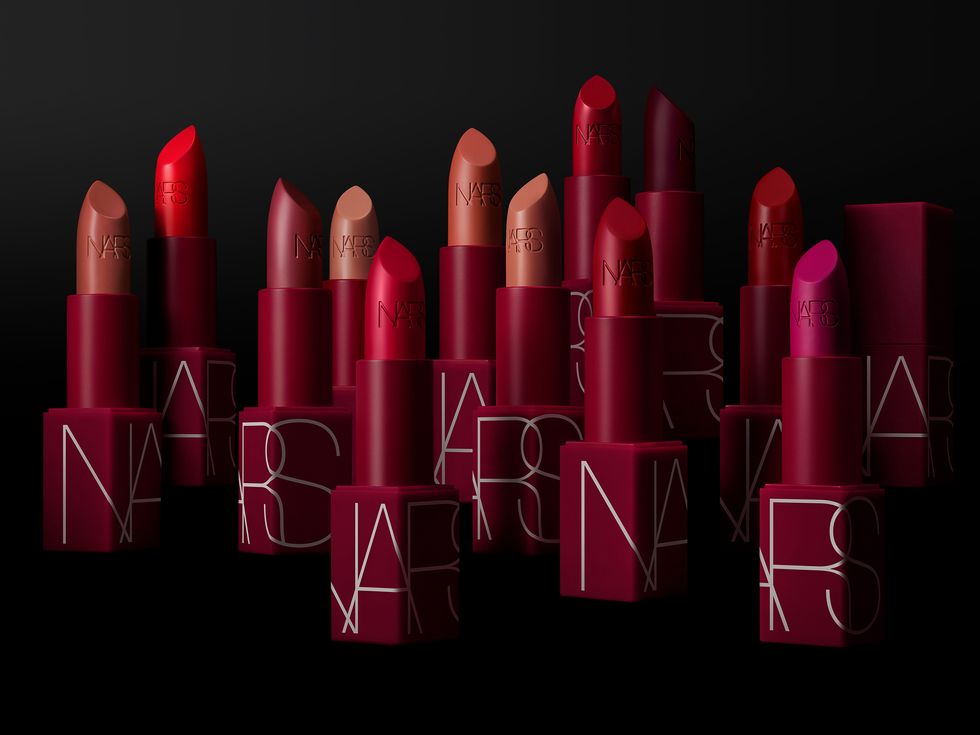 Photo: Courtesy of Nars
Who would you say is your forever beauty muse?
"All my models that I always loved no matter what, and then some actresses that I meet. Someone like Charlotte Rampling. I was very mesmerized [by her] as a teenager. Charlotte embodies my ideals of beauty because of her attitude, her elegance, and her strength. I love strong women."
If there is one beauty lesson that you'd love to impart on the women of today, what would you teach them?
"Try to be yourself. Don't listen blindly, don't follow trends. Look at the trends, but pick the trend that fits you. Be yourself, and then just find what's good for you."
What type of makeup do you think a woman looks most beautiful wearing?
"I'll say something that Yves Saint Laurent said at one time, which is, when she's in love—I think a woman in love is when she looks the most beautiful; it doesn't matter what makeup she's wearing. But I'd say less is more. You have to be light-handed and pick what looks best on you. It could be emphasizing your skin and keeping everything else subtle, or you're more aggressive and you have that sexier attitude with bright red lips, you know? It gives you some strength. Or some women are more flirty and they love to play with their eyes—eyeliner or smoky eyes. It's really what you feel like; it has to come from you. You have to really learn about your face. Makeup artists can help you, but in the end, I think women know what looks good and what are their best features."
For someone who is trying to make a name for themselves in the industry, like you were 25 years ago, what advice would you give to them?
"Be passionate about what you do.  I don't know how you can be successful without passion in anything you do, especially artistic. Definitely in the fashion industry and the beauty industry as a makeup artist, you have to be so extremely passionate about what you do—about women, about fashion, about your art, about makeup. Be focused, never give up, always keep yourself in the right direction, and hit the goal."
Photos: Courtesy of NarsWant more stories like this?
I Tried a $1,400 Beauty Sandwich
7 Sunscreens That Won't Break You Out
The 23 Best Beauty Products That Launched in June