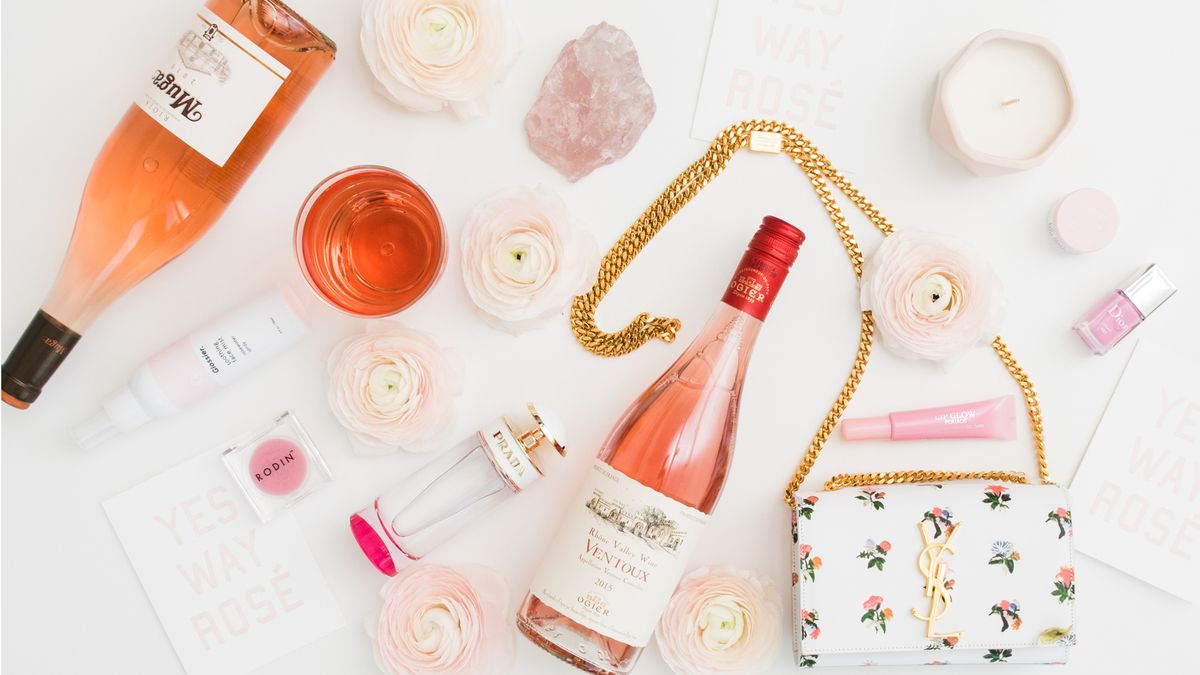 Travel
These 10 luxurious, alcohol-infused experiences are guaranteed to restore your spirits.
There's nothing like sitting down with a glass of vino after a long day. But imagine how good it would feel to be dunked, bathed, or rubbed down with it? Yes, seriously! It
'
s taking your rosé game to another level. Aside from the bragging rights, these booze-infused treatments give you the revitalizing, detoxifying effects of soaking yourself in antioxidant-rich, skin-boosting ingredients like tequila and wine. It's the best way to indulge, minus the hangover—because if you're going to retox, you might as well do it while you detox, right?
---
Star World Hotel, Beijing, China

120 minutes, $250
The last time you were this covered in beer, you were probably being strung up by your feet over a keg in a house party at college. But at the Beer Spa, you
are
the beer—in that you'll be fermenting in a tub along with hops, malt, yeast, and two liters of Schwartz beer from Hacker-Pschorr Brauhaus Beijing. The entire experience includes 20 minutes in the tub, a 60-minute massage, 20 minutes of exfoliation, and 20 minutes to chill. Oh, and there's unlimited Schwartz beer on tap throughout so you can enjoy your suds with a buzz.
Il Salviatino, Florence, Italy
170 minutes, $315
Sure, everyone goes wine tasting in Tuscany. But do they ever have a whole-body wine experience? Wine better by swapping the vineyards for the spa at Il Salviatino, a restored 15th-century villa. The Tuscany Pleasure Treatment (isn't the name enough to sell you on it?) starts with exfoliation via grape seeds and red grape extracts, which are meant to even out your complexion. A wine body wrap follows, then a face massage using wine-based cream and a Swedish body massage featuring grapeseed oil. All the ingredients come from the local vineyards—but you'll definitely leave feeling more relaxed than you would after five glasses of Chianti.
St. Regis Hotel, Bali, Indonesia
150 minutes; $400
Hungover AF? Don't just drink your Bloody Mary—wear it. At the Remede Spa in the St. Regis in Bali, you'll get scrubbed down with tomato, pineapple, and wasabi before being wrapped in a skin-purifying mix of vodka, tomato, and French clay. If the detoxifying massage with tomato and parsley-infused grapeseed and sweet almond oils doesn't revive you, the following tomato vermouth and mineral salt bath should do the trick. Wrap things up with a shot of oysters and coriander tomato water, and you won't even need a greasy breakfast to feel human again.
Chicago, IL
50-80 minutes; $180-260
It's not always easy to warm up in Chi-town, but a strong bourbon should help. Instead of drinking it, though, enjoy the "Bourbon Bubbler" scrub, which uses brown sugar and Kentucky bourbon to exfoliate your skin and get your blood flowing. Then an essential oil massage "on the rocks"—during which your masseuse will literally press hot stones on your body—loosens up your muscles. If you're game for a chaser post-massage, you can sip on the Allium Bar's exclusive blend of Knob Creek Barrel Select Bourbon.
Austin, TX
60 minutes; $150
If you want to get really extra with your spa experiences, splurge for a Champagne facial. Thanks to the hydrating, exfoliating, and antioxidant properties of Champagne oil and grapes—not to mention their skin-boosting vitamins, phenols, and flavonoids—this treatment will remove dead skin cells, seriously moisturize your skin, and help fade spots from sun overexposure. Afterwards, you'll feel like a GD queen, even if you're not actually dousing your face with bubbly.
Rockhouse Spa, Negril, Jamaica
45 minutes; price upon request
Jamaica is known for its rum, but you've graduated college, so it's time to put it to better use than you did while visiting Señor Frog's. Slather it on your skin along with honey, mango, hemp, cocoa, shea butter, patchouli, orange, and cinnamon, then let it soak in while you're cocooned in a special wrap. Your skin will be positively glowing by the time you're done, which is more than you can say for your morning-after appearance on spring break.
Aire Ancient Baths, New York, NY
180 minutes; $450-550
They say drinking wine has anti-aging benefits...so what if you straight-up bathed in it? At Aire Ancient Baths, you can literally submerge yourself in a 17th-century Venetian well full of the antioxidant-rich juice of Spanish Tempranillo grapes (they're used to make full-bodied reds). If that weren't enough to help you relax, you'll get a 15-minute cranio-facial massage while soaking and a post-bath grapeseed oil massage. And then you can take advantage of the underground bathhouse's thermal pools, steam room, and salt water bath.
Augustine Hotel, Prague, Czech Republic
90 minutes; $185
Eastern Europeans take their beer seriously, even when it doesn't come in a stein—this all-natural treatment was created using a secret recipe from the Augustinian Order of Monks (the hotel's largest building is a 13th-century monastery). The first half of the treatment takes place in the spa's hamman, with an exfoliating scrub made from finely ground organic beer hops, St. Thomas dark beer, salts to regulate your pH levels, and phytoextracts to promote detoxification. The second half is an aah-inducing full-body massage. No drinkable beer is included, but you can grab a pint at the Refectory Bar afterwards.
Brio Spa, Vidanta, Riviera Maya, Mexico
50 minutes; price upon request
Put your margarita down! That tequila can be better used on your body than in your body. Seriously! In Mexico, tequila—and the agave plant, which the liquid is derived from—are considered to have healing properties. This full-body treatment includes exfoliation followed by a therapeutic massage using the resort's proprietary tequila oil. Top things off with a fresh margarita.