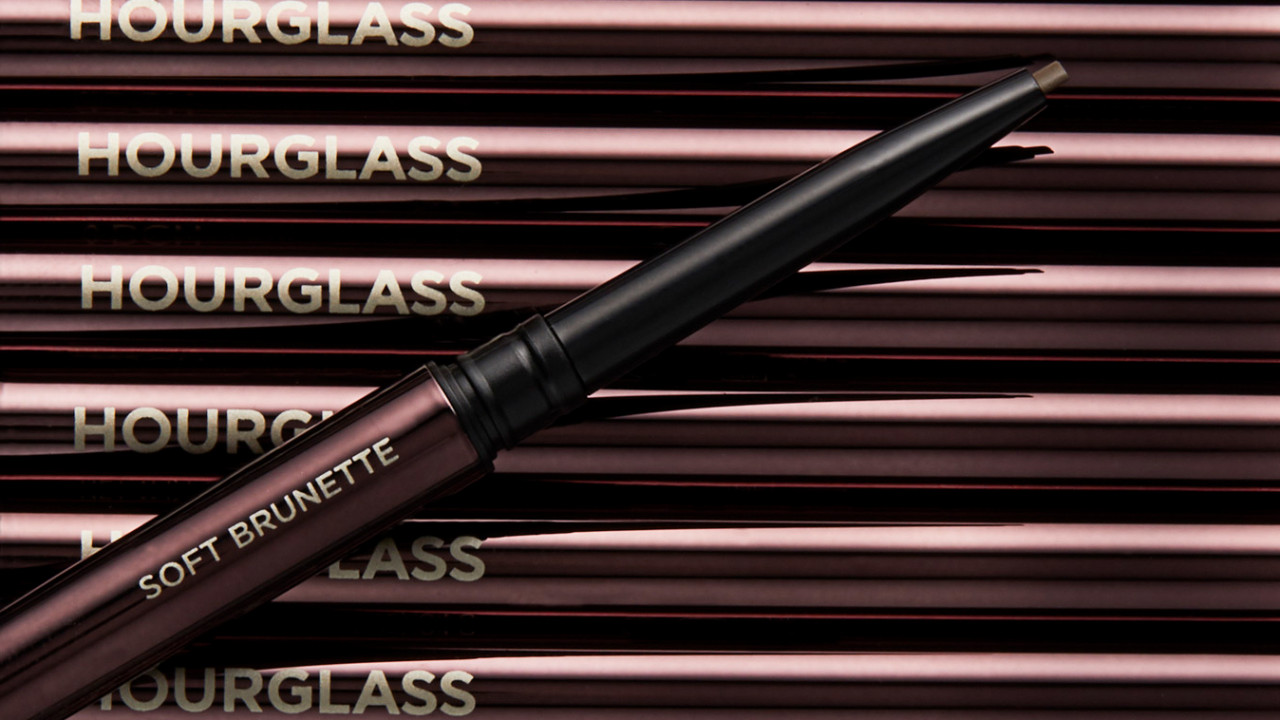 Look No Further—This Is Your New Favorite Eyebrow Pencil
It launches today for less than $30.
Fans of a perfectly feathered brow, prepare yourselves, because there's a new product in town that's about to rock your world: the Hourglass Arch Brow Microsculpting Pencil. With an ultra-slim 1.4 mm tip, this dainty pencil allows you to achieve the thinnest, most natural-looking hair strokes ever. That means everyone will assume your gloriously bushy brows are simply god-given.
Since you might already know and love the Hourglass Arch Brow Pencil, consider this the little sister for the days when you really want to take your time and draw in individual hairs. Complete with a spoolie brush for refining the shape of your eyebrows, the long-wearing and waterproof formula blends seamlessly and doesn't budge (we would know; we tested it for weeks). For ideal application, Hourglass global makeup artist Marc Reagan advised us to first brush up the hairs, then work from the tail of the brow back towards the arch, applying the pencil in the opposite direction of the hair growth in short strokes. This helps to keep the brow diffused and looking as natural as possible, as opposed to drawing in a solid block of color that can look artificial. Softly blend with the brush again once you've filled them in to your liking.
Because the pencil itself is super thin and compact, it's ideal for throwing into your carry-on bag (we can't be the only ones who touch up our brows after a long flight). There are nine available shades, from platinum blonde to black—there's even an auburn for all you redheads out there. Coupled with the original pencil and brow gel, this latest release will guarantee that your brows will be the envy of everyone you meet.
The Hourglass Arch Brow Microsculpting Pencil is available today, July 19, on hourglasscosmetics.com and retails for $28.
Photo: Courtesy of Hourglass
Want more stories like this?
Everything You Need to Know about Breast Augmentation
Glossier Launched a New Brow Product Just in Time for Summer
A New Luxury Skin-Care Brand Is Shaking Up the Clean Beauty Business