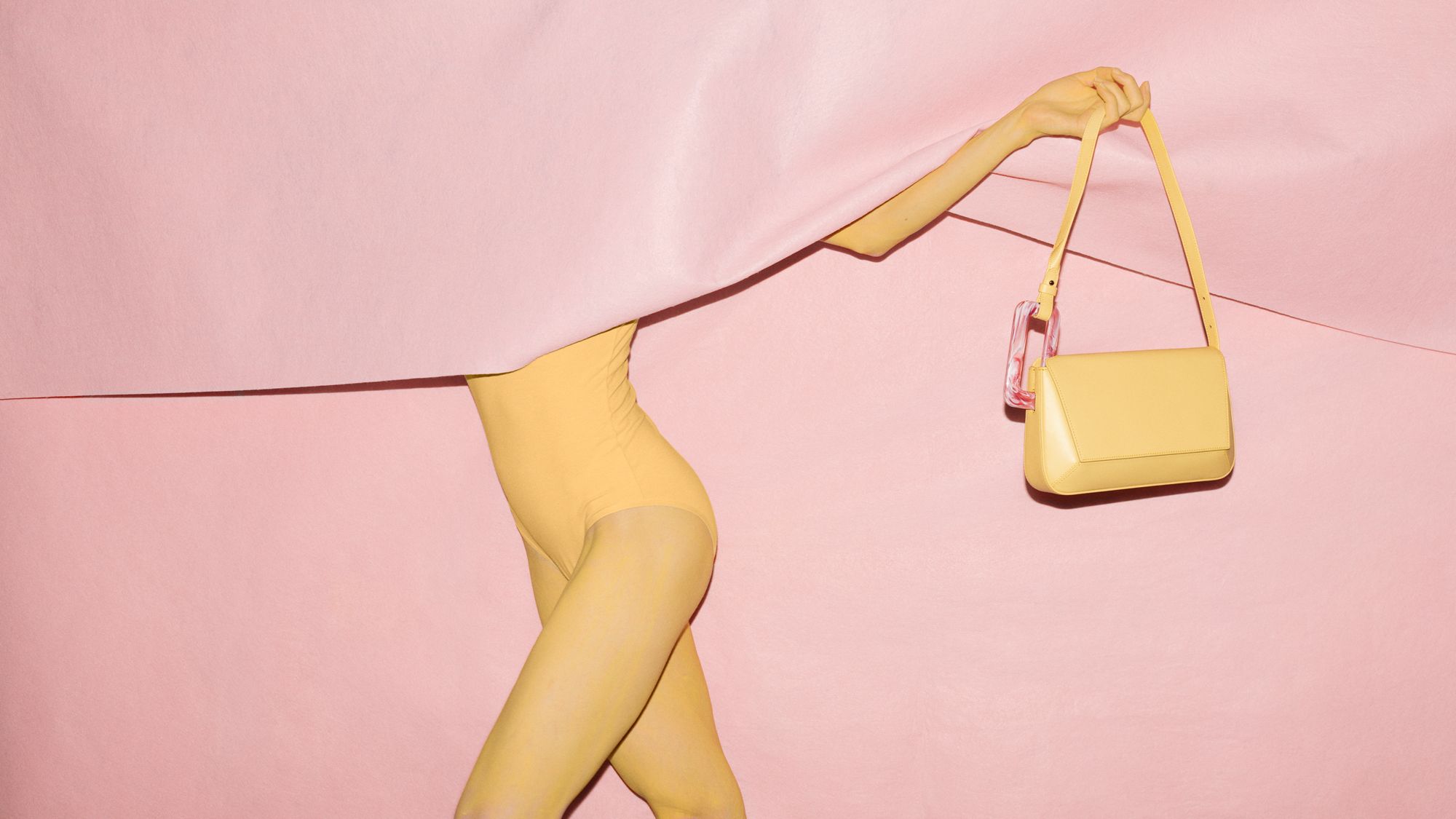 Designers
Catch them on our arms all summer long.
Meb Rure, the brains behind handbag brand
Mlouye
, had a different approach to launching her collection than most do. Following her graduation from the Industrial Design Department of METU in Turkey in 2010, she designed furniture, originally diverting away from the fashion industry. "Growing up, my mother was a tailor, and I was surrounded by fashion and tailoring magazines," the Istanbul-born designer explains. "I tried to carry my interest for fashion throughout college, [but] in design I studied how all things should have a reason based on real needs, and fashion didn't fit this." It wasn't until 2015, while working on a laptop bag project, that Rure pivoted her focus. "All I kept thinking was,
Why does this bag have to be ugly to fulfill a function?
I decided to switch gears from furniture design to small-scaled objects like handbags, which people can wear and carry with them all the time. I believed that I could make a difference, and that is how
Mlouye
came to be."
Mlouye officially launched in 2017, and ever since its inception, it has been focused on quality and functionality. "Designing for popular culture and trends is the easy road, which I don't want to take," Rure continues. "Every year 150 billion items of garments and accessories are produced around the world, [and] these items are seen as disposable. I want to design products that have a purpose and a longer lifetime." Her current collection gives a nod to the '90s and early 2000s, eras she's obsessed with. "I frequently draw inspiration from these eras, and this collection pays homage to not only '90s references with its short-strap baguette form but also has mid-century flavored color and texture." What's to come for Mlouye? Rure let us know that we can expect to see wallets and luggage from the brand this coming holiday season. Let the countdown begin.
---