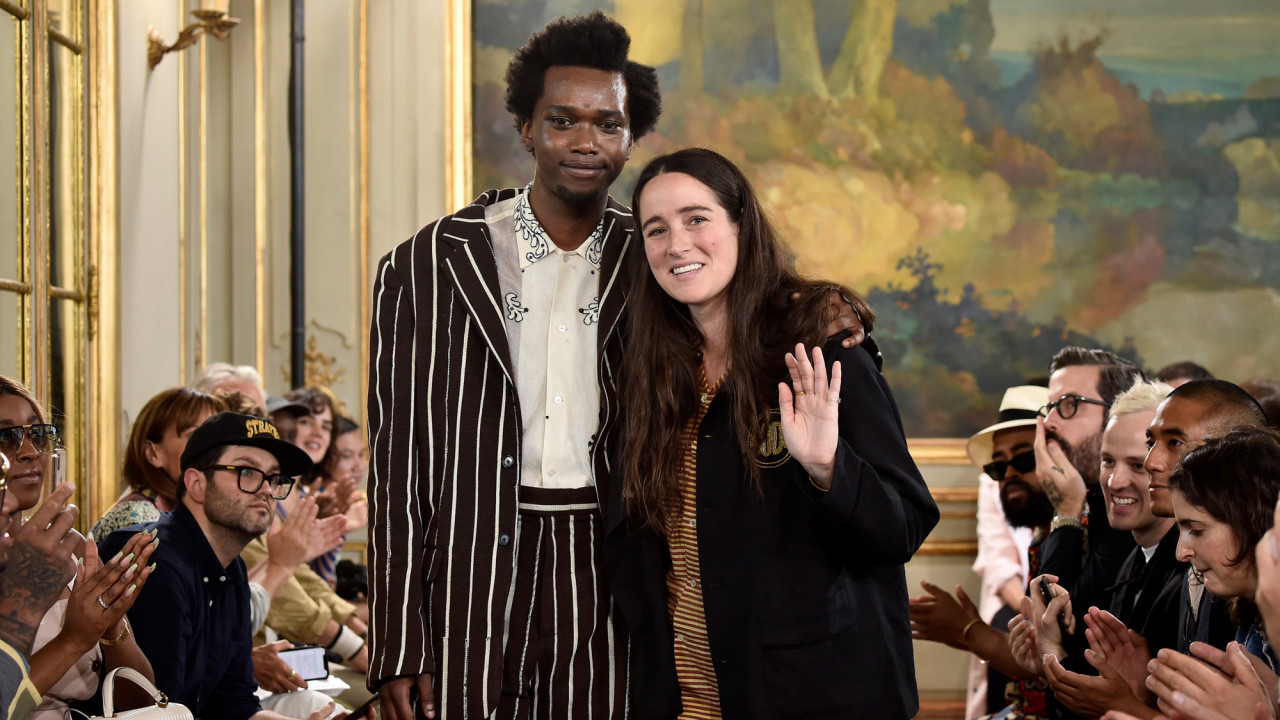 All the Groundbreaking SS20 Menswear Collections Came from Female Designers
And everything else we can't stop talking about this week.
This week on Open Tabs—an assortment of links we have on our computer for the week—we're giving you a peek into our own internet habits and the stories and themes we can't seem to stop talking about, like the first razor ad to feature prominent pubic hair, the Supreme Court ruling that makes gerrymandering constitutional, Tristan Thompson breaking his silence with a sappy birthday shoutout, and much, much more.
1. Billie Shows Us a Little Hair Never Hurt No Bikini Body (via Byrdie)
First, leg hair—now this? Billie is breaking down a longstanding tradition of airbrushed razor ads by showing us exactly what its products were designed for: body hair. For the first time in history, the brand gives us a glimpse of natural bikini line in an advertisement.
2. Taylor Swift Will Headline This Futuristic Holiday's All-Day Concert (via Vox)
From Tolkein to T-Swift, Bezos is roping in some of the highest-grossing cultural phenomena to celebrate (read: sell things) this Prime Day. As streaming behemoths Netflix, Google, and Apple gear up to compete, shoppers and content consumers are dubbing it Black Friday in July... Are you ready for it?
3. All the Groundbreaking SS20 Menswear Collections Came from Female Designers (via Vogue)
Martine Rose, Ambush's Yoon Anh, Feng Chen Wang, and Emily Adams Bode are tossing restrictive color palettes and silhouettes to the side for their spring 2020 collections. Unlike other notable female designers in the menswear world—womenswear expats like Donatella Versace and Care Waight Keller—these women are cutting their teeth on the other side of the gender spectrum.
4. The Supreme Court Turns a Blind Eye to Gerrymandering, Republicans Rejoice (via CNN)
Both parties are guilty of gerrymandering, but Republicans are notorious for (unabashedly) drawing wonky lines around their voter base. Thanks to some ludicrously shaped districts, Republicans have full control of 30 out of 49 partisan legislatures in the country. The Supreme Court is cool with it.
5. Tristan Thompson Attempts to Publicly Make Nice on Khloé's Birthday (via Marie Claire)
The serial cheater had to disable comments on his Instagram post due to an onslaught of angry Kardashian fans. Despite the messy situation, Tristan is co-parenting baby True with Khloé and now lives just 25 minutes away in a swanky $6.5 mil mansion.
Photo: Getty
Want more stories like this?
It's Negroni's Birthday & We're Celebrating
5 Books Our Editors Are Reading This Summer
Leave Manhattan for Once, & Check Out These Bushwick Digs