Brand New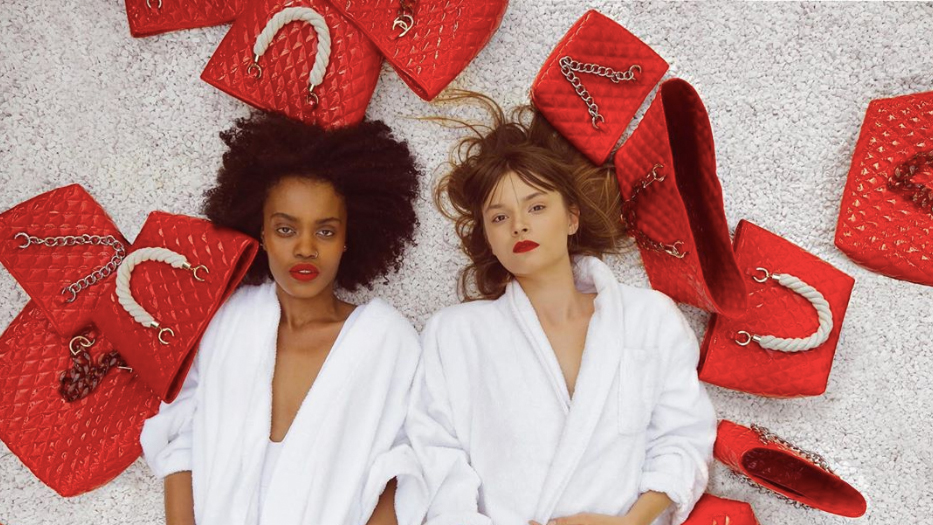 We Found the Perfect Understated Bag
Janis Studios just dropped a new design.
The quest for the perfect handbag can take years. And though the market is flooded with recognizable luxury options—or perhaps because the market is so flooded—sometimes the bags that don't have such instant identification are the hottest commodities. That said, even if you haven't seen a Darka bag from Janis Studios up close, you've probably seen one on Instagram.
Founded by Janis Munz, who got her start in the fashion world with custom embroidery that she likens to tattoos for clothing, Darka bags all have interchangeable handles, which means your bag can play dress-up. Options include Bakelite chains, structured bamboo handles, gold hoops, nickel chains, and rope handles.
As for the name, Munz didn't have to look far. "Darka is the middle name of all the girls in my family: my cousins, my three sisters, me, and probably my kids," she says. "It's an Arabic word that French Jews use to describe an enjoyable moment or person." Her bags, which are all made in New York, will never rely on cheap labor. "That's how I can guarantee the quality of the manufacturing—by keeping a close eye on it," Munz says.
Instead of constantly fêting influencers to promote the bags, Munz launched the Petit Déjenuer series, pairing breakfast and bags with "baguettes," or, as Munz puts it, "the women who wear the Darka bag." Here, Munz uses her bags as a platform to meet the "people who were influencing me," she says. "It all came together very naturally."
Up next, a new version of the bag, the Darka Trouville, just dropped. Made in a fiery quilted patent leather, the Trouville "is inspired by Trouville Sur Mer, in Normandy, where I spent most of my weekends growing up," says Munz, who grew up in Paris and moved to New York when she turned 18. "The campaign, shot by Coline Gascon in Trouville, is the effort of a team made of exclusively women." The shots are dreamy, full of sparkling blue water and sultry swimwear, and they make us itch for the beach. And a new bag.
Photo: Courtesy of Instagram/@janisstudios
Want more stories like this?
5 Perfect Summer Outfits
How to Make Your Old Jewelry Look Like New
We'll Be Wearing This Sparkly Swimsuit All Summer