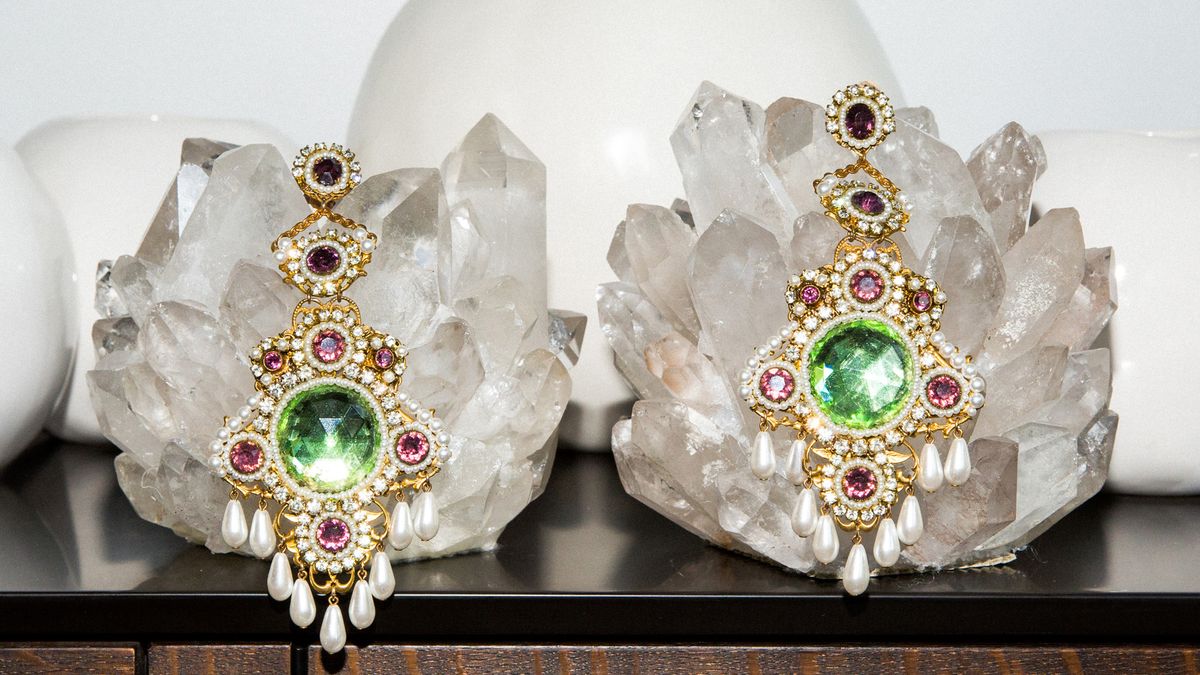 Designers
A Jewelry Collection So Good Rihanna Keeps Borrowing It
We still haven't recovered from our afternoon with Jill Heller.
Alec Kugler
Daniella Deutsch, Monique Kamargo
Among those who walk into a jewelry store—be it a flagship luxury boutique or a lesser-known indie shop—and find themselves underwhelmed by the offerings is a growing list of clients nixing the traditional retail experience for something far more gratifying: an appointment with NYC-based stylist and designer
Jill Heller
. The former
Esquire
editor and longtime jewelry collector specializes in vintage pieces from prominent, long-established brands, as well as designs plucked from world travels and her own collection of classic-meets-contemporary jewels.
"I covered watches and jewelry at
Esquire
, then started making jewelry for friends after I had my daughter," Heller tells us when we visit her Upper East Side home. "Making jewelry turned into collecting for myself, and collecting turned into buying, then selling or loaning." Fifteen years later, Heller's number is the one dialed when
Nicki Minaj
needs a vintage chain-link bracelet or
Rihanna
wants to party-hop in diamond cuffs.
As we pored over Heller's bijou, we discovered much more than enamel inlays and 18 k gold. Most of the pieces have a story behind them, and some are incredibly valuable despite not having a designer name.
Click through for more on Heller's career, sense of style, and insane jewelry collection.
---
1 / 12
"My parents loved to travel. Taking [my siblings and me] with them was something we were really lucky to experience. Traveling as a little girl to Morocco, Nepal, Africa, and India, I was always aware of jewelry around me. I love big, bold silver pieces. I have a huge collection of them."