How to Get Any Stain Out in 60 Seconds
Using everything from egg yolks to cat litter. Seriously.
In 60 Seconds
Just when you think that your day couldn't possibly get any worse, it happens: You spill your oat milk latte all over your just-dry-cleaned 
striped shirt
. Or, in the midst of really hilarious conversation, you emphatically knock your delicious glass of Pinot Noir all over your fresh white tee. It's a shitty situation, but it happens. Which is exactly why we figured we would round up the very best stain-fighting tips we
'
ve tried and tested throughout the years so that your new
Isabel Marant
blouse can stay looking like it did the day you bought it.
---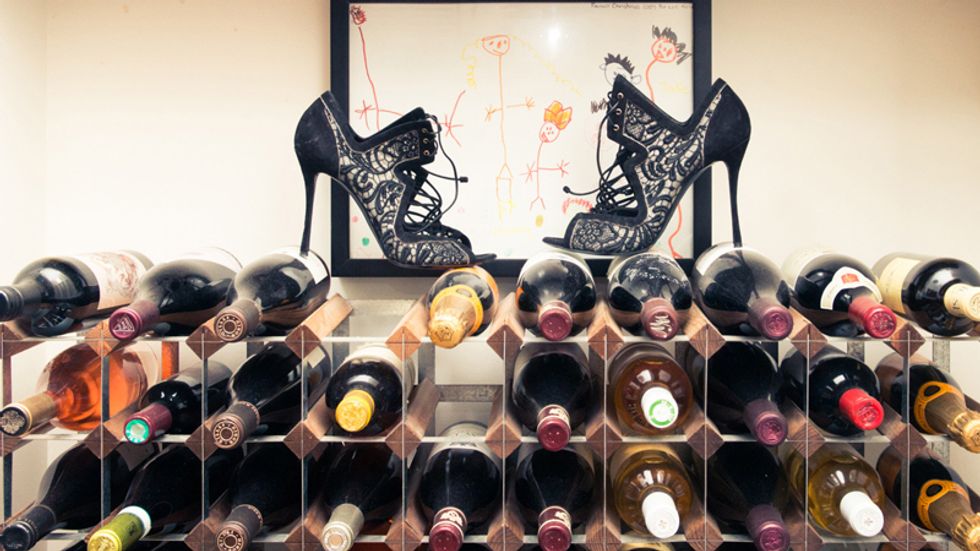 USE
White Wine:
Don't knock it till you try it! Although there are times when white wine won't completely rid you of a tough red wine stain, for the most part it does work. Simply pour the white wine over the red wine stain and blot with a clean towel until it
'
s lifted. Launder as you normally would afterwards so that the white wine is washed out.
Cat Litter:
This may be the one time in your life that you wished you were a crazy cat lady. Layer cat litter (about half an inch thick) over the entire stain and press down softly so that it absorbs the wine. This really does work, and you can avoid a second mess by vacuuming up the kitty litter when you're finished.
Water, Vinegar, & Soap:
Mix together one tablespoon of white vinegar with one tablespoon of detergent or dish soap and two cups of room-temperature water, and apply the mixture to the stain using a clean towel. Alternate between blotting with the mixture and with a clean, dry towel—once you see the stain lift, blot with cold water.
USE

Beer: Especially good for removing a coffee stain from your favorite rug, if you pour a small amount of beer onto your coffee stain (just enough to cover it) and slightly rub it in, then the stain should lift all on its own thanks to a lovely thing called CO2.

Baby Wipes: These guys have a ton of different uses, cleaning a coffee stain being one of them. All of you have to do for this one is blot the stain with the moist baby wipe and watch it disappear.

Egg Yolk: And here you thought eggs were only for breakfast. Beat an egg yolk, adding a small amount of warm water, and then, using a clean towel or a sponge, pat the mixture into the stain (slightly rubbing at the same time) until it has almost completely disappeared. Then rinse and wash as usual.


USE

Witch Hazel: Ever so slightly, rub the witch hazel into your lipstick stain and launder as you normally would.

Shaving Cream: Your in-shower shaving mate is about to save you a whole lot of hassle. If you've spilled foundation on any garment, simply spray some shaving cream on it, allow it to sit for a minute or two, and then rub it in and watch your stain fade. Finish by rinsing the area.

WD-40: You may need to head to your dad's workshop for this one. Spray WD-40 (or any other kind of lubricant you may have handy) directly onto the stain, allowing it to sit for a little bit. Finish off by dabbing the stain with a clean, dry white towel until the stain is gone.