WWWRN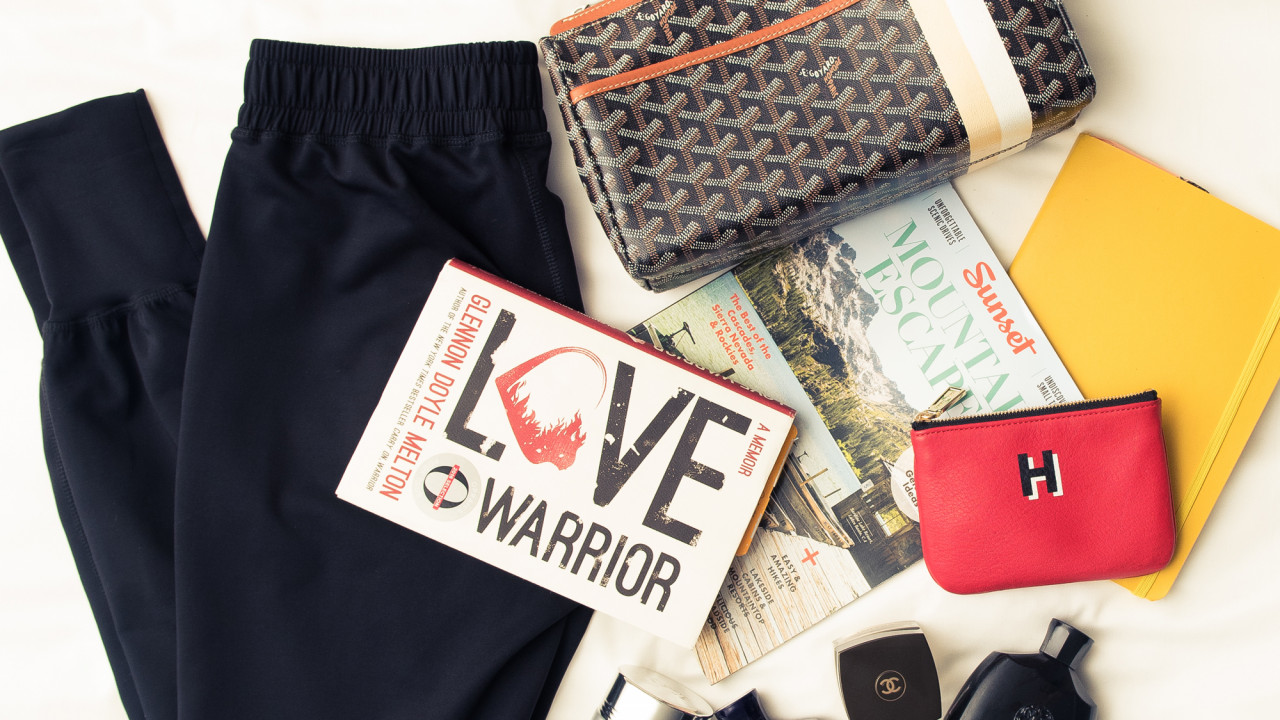 What Coveteur Editors Pack in Their Carry-Ons
Short haul or long haul, these are our essentials.
Collectively, here at Coveteur, we're fortunate enough to clock a lot of frequent-flier miles. That means we've become experts of a sort in comfortable travel—lots of trial and error, friends. Whether it's the beauty oils that protect us from recycled air at 30,000 ft., reusable water bottles to make sure we're hydrated, or packing our daily vitamins so that we land feeling just as good as when we're on home turf, we've perfected the art of the well-stocked carry-on bag. Herein are our 15 essentials.
---
Noah Lehava
Director, Lifestyle, and Talent
1. Calpak Silk Travel Set: Moving vehicles have this way of putting me right to sleep, so I'm fortunate to be able to snooze on flights. That's why a neck pillow is something I can't travel without, and Calpak's silk set makes vertical sleep that much more luxurious.
2. Elysium Basis: I'm a true believer that the best way to ward off the more negative effects of time is internal, rather than external. Injectables aren't for me, although I do think they are for others—to each their own! The one great thing about tackling aging from the inside out is that the benefits far outweigh your physical appearance. That's why I don't miss a day of taking Elysium's Basis supplement to increase my NAD+ levels, which do a plethora of things for your body, like help repair DNA, activate the "longevity gene," aka sirtuins, and improve sleep.
3. Bite Beauty Agave Lip Mask: This isn't exclusively for when I'm traveling, but I can't go a day, nay, an hour without applying Bite's Agave Lip Mask. It keeps my lips hydrated, and it tastes delicious—and it's all-natural and organic.
---
Monique Kamargo
Editorial Producer
1. Hydroflask 18oz Wide-Mouth Bottle: Staying hydrated while traveling is a must. I love my hydroflask because it keeps my beverages cold, fits easily in my carry-on, and the packaging design is chic. Just fill it up post-security, and you're good to go!
2. Drunk Elephant Lippe Balm: There's nothing worse than having chapped lips, especially when on a long flight. This lip balm from Drunk Elephant is the best I've ever used (I've tried many), and I'm addicted to reapplying it constantly. It's the only lip balm that's actually healed my lips and has no funky taste or smell.
3. Welly Assorted Bandages: You never know when you're going to need some first aid when traveling. These Welly bandages come in a cute little box that's super easy to carry around on the go. Plus, they come in multiple sizes with fun different designs. No need to rush to the nearest newsstand between flights when you have these babies with you!
---
Jodi Taylor
Editor
1. Sunday Scaries CBD Oil: While I don't have any issues flying (I love it, tbh), I still enjoy some CBD on a flight to get me super relaxed. The longer the flight, the more necessary it is.
2. Nike Elite Graduated Compression Running Socks: Weird things happen to your body when you're thousands of feet off the ground, so I'm down for anything that helps to keep things in order, which is how compression stockings became a must for me when traveling.
3. Omorovicza Daily Vitamin C: A good serum and/or moisturizer is an absolute must when traveling. I'm currently hooked on this vitamin C oil from Omorovicza. It's a little thicker than most, so the coverage is perfect for flying.
---
Ivanna Martinez
Social Media Associate
1. Tata Harper Hydrating Floral Mask: I always need to wear a hydrating mask when on the plane, and Tata is my go-to. This hydrating floral mask is perfect for when you want to put a mask on but don't want to wear a full sheet mask on the plane. I usually have it on for the length of the flight.
2. Power Bank External Battery Charger: You will thank yourself later with this one. I have an external battery in every single one of my travel bags! It's perfect for when you're without an outlet at the airport or on the plane.
3. MZ Wallace Travel Jim Bag: I always feel like I'm cheating airlines with this bag because it's big enough to fit everything that I need. It's so lightweight, so the weight of the bag will be exactly what you have in there.
---
Hannah Baxter
Senior Beauty Editor
1. Lano Lips Face Base: I never, ever fly without a face mask of some sort. You couldn't ask for a more dehydrating few hours, so to keep my skin soothed and supple, I always apply this sheer mask before takeoff.
2. True Botanicals Stress Relief: Although I adore traveling, flying is among my least favorite activities. To keep my mind at ease (as well as mask any funky plane odors), I keep this aromatherapy roll-on handy in my carry-on. Your neighbors will appreciate it too, I promise.
3. Illesteva Jefferson Glasses: I'm blind as a bat, and while I typically wear contacts on the daily, the recycled air dries them out when I travel. Before boarding, I pop them out and slip on my new lenses from Illesteva. They're super lightweight, so they don't hurt my ears, and allow me to avoid any red, itchy eyes throughout the flight.
Want more stories like this?
Alan Faena's Living Room Is Home to 84 Crystals & a Chair from the Movie The Egyptian
Could Being More Selfish Make You Happier?
Is Burning Sage Good for Your Health?
Part of the series:
WWWRN