A Look Inside Hourglass Founder's Art-Filled Home
Carisa Janes' Venice home is no joke.
Interiors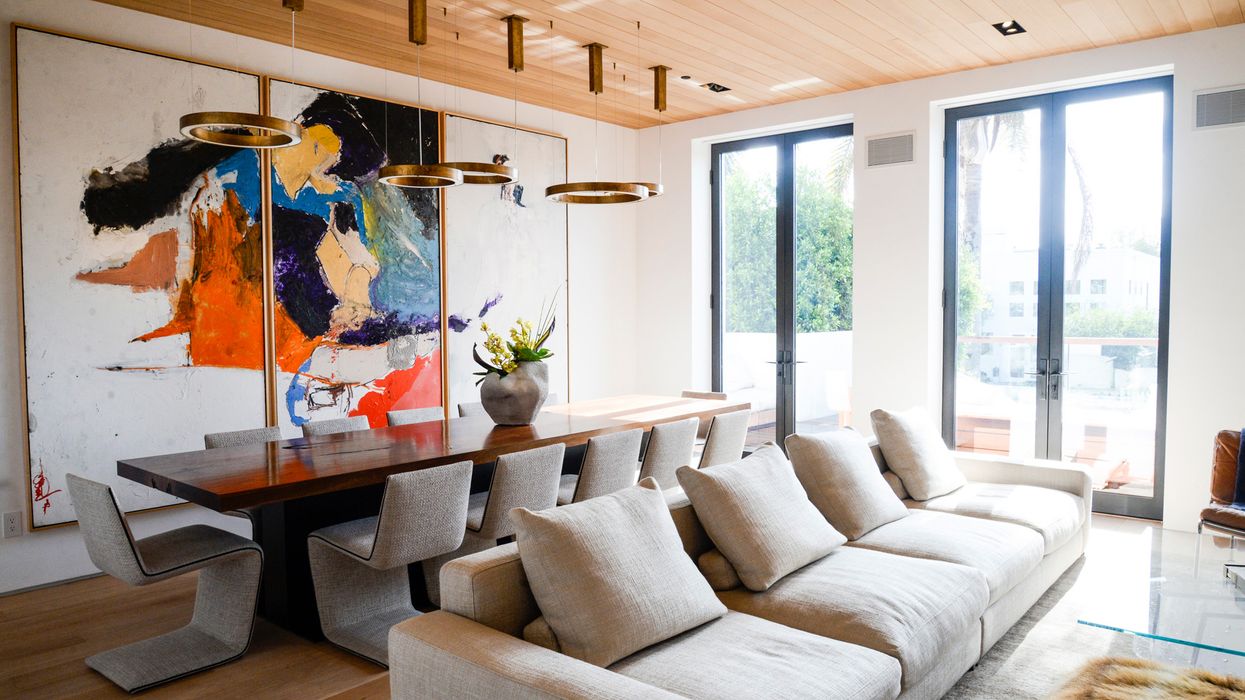 Carisa Janes is a straight-up boss. As the founder and CEO of cult-favorite
Hourglass Cosmetics
, she walks the walk and talks the talk when it comes to living your best life. When we got the go-ahead to visit her L.A. home, where she lives with her husband and pups, we were psyched—it's not every day that you get invited into the home of a beauty guru who's taking the industry by storm. Plus, we had seen a few photos of the home prior to visiting and based on that, plus how stunning the Hourglass flagship store is in Venice, we knew it was pretty much a given that her house would be somewhat of an architectural dream.
Janes greeted us in an incredible Proenza Schouler dress and our mouths hung open pretty much the entire time we toured her home, drooling over all of the stunning artwork and furniture. Not going to lie, the entire time we were trying to figure out whether Janes would be open to having a few new roomies (we swear we're a good time!). Scroll through the photos below to get the full tour and read all about her career, style, and, well, you know the drill. 
---