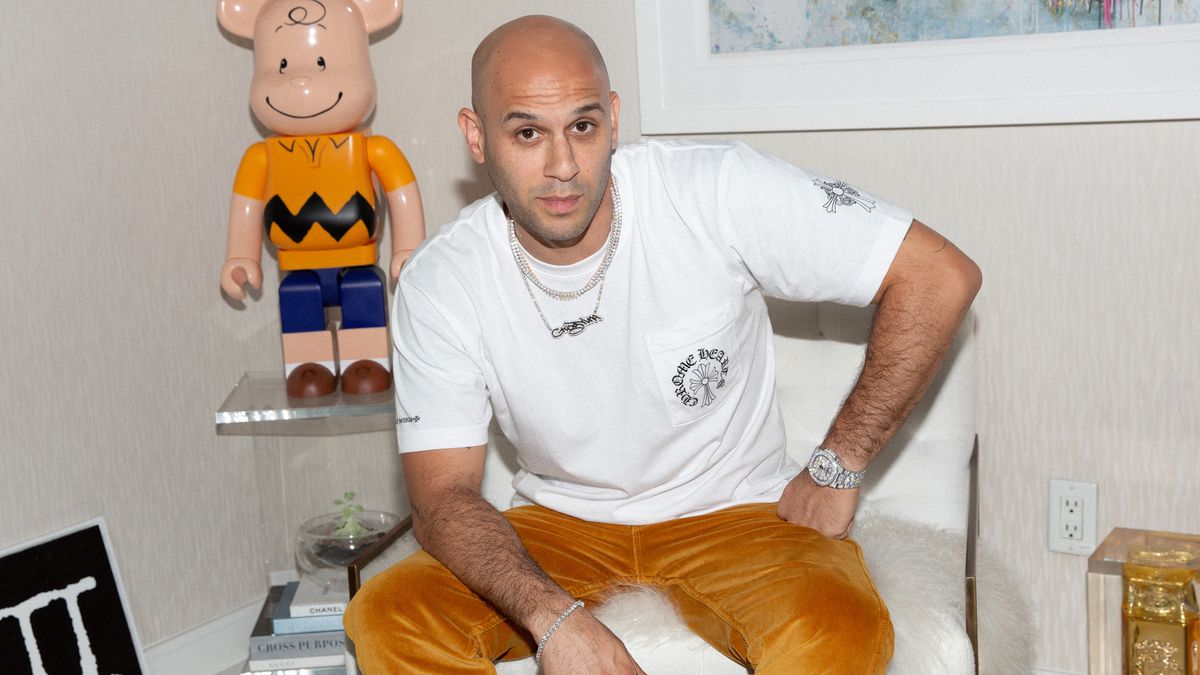 Career
Dream of Being Covered in Diamonds? Call Greg Yuna
He's the jeweler everyone's talking about. Here's why.
Alec Kugler
Contrary to popular belief, diamonds aren't a girl's best friend—they're Greg Yuna's. The Queens-born jeweler (or artist, as he prefers to be coined) shares much in common with the pieces he creates from his post in NYC's Diamond District: He's hard to miss (driving around the city in a white Lamborghini will do that), he exudes luxury (his current everyday watch is an iced-out rose gold Patek Philippe), and he's nearly impossible to fracture (own that to his five-days-a-week commitment to Muay Thai). Still, when we visit Yuna on a sunny, late-spring afternoon—and later talk to him on the phone, because one can never have too many conversations about jewelry—we're far more intrigued by his charm and passion for his work than the strands of diamonds dripping from his neck. Whether he's designing for friends like
Victor Cruz
and
Nigel Sylverster
, celebrities such as
Rihanna
and
Pete Davidson
, or complete strangers, his desire to exceed client and industry expectations is unwavering. "I'm a people person, so I love working with my clients," he tells us, his New York accent vibrating in every word. "And when you see the reactions on people's faces, that's the best part. They're in awe."
So how did Yuna's name become synonymous with some of today's most sought-after pieces? He shares in a conversation with Coveteur ahead.
---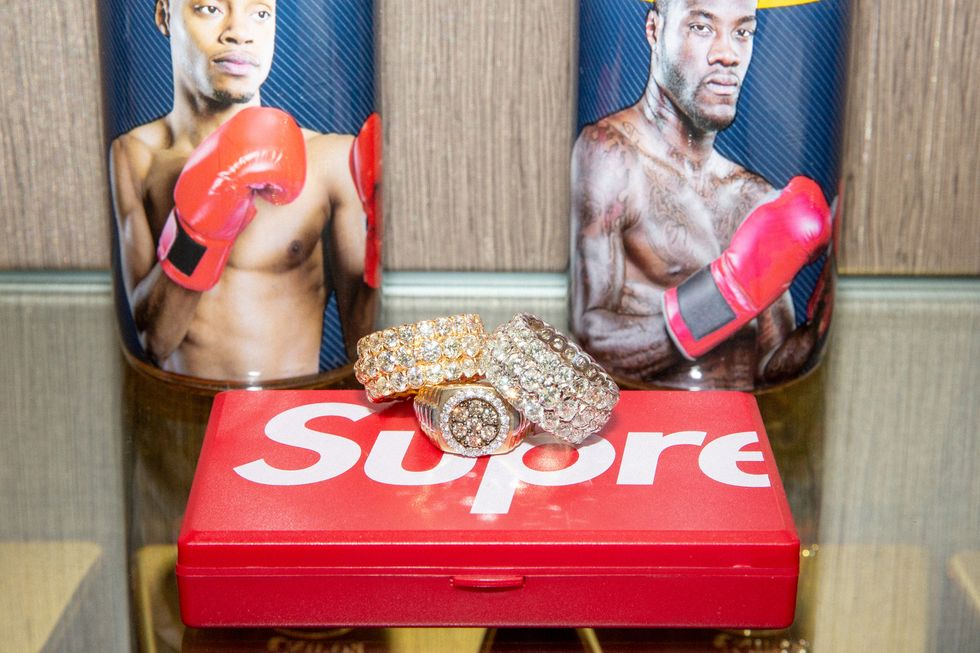 You were born and raised in Queens, right? What did you want to be when you were younger?

"Yeah, born and raised in Queens. When I was growing up I wanted to be a veterinarian."

Really?

"Yeah. I love animals, that's my thing. I had everything growing up—snakes, hamsters, iguanas, fish, dogs, cats, guinea pigs, a chinchilla, a ferret—I had everything."

Well, you obviously changed course. When did you start working in the jewelry industry?

"When I was 18, I got a summer job with a cousin of mine who worked in the industry. I was helping out with sales, but he taught me how to polish and clean jewelry."

And from there you started to pursue it full-time?

"No, I actually spent my early twenties working in real estate. I worked for another cousin of mine who had a mortgage company. I was a loan officer for three or four years, and then my brother and I opened a real estate appraisal company. But then the market crashed, and I wasn't happy just sitting at home. I ended up working for some family that had a jewelry business as a seasonal job over the holidays, and that's when I realized that making jewelry was the place for me."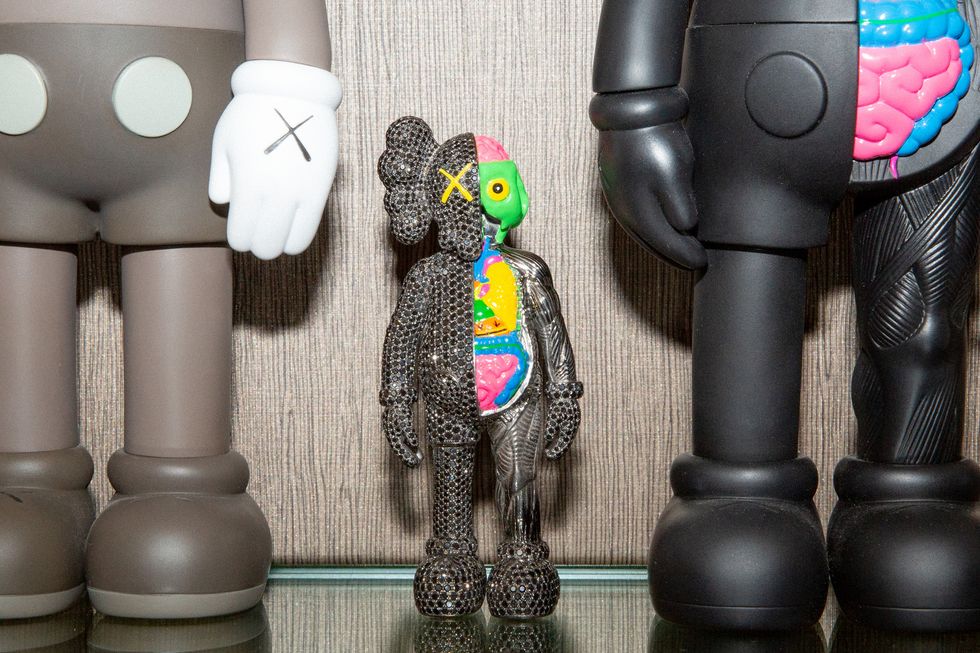 So many of your industry connections come from family. Is that common in the jewelry business? It's common in a lot of other fields:

"Definitely. It's a tough business to get into. It's not one of those things where you wake up one day and say, 'I'm going to be a jeweler,' and just start. Especially with the types of pieces I make. You need a lot of money, you need a lot of resources, and you have to know what's going on. So before I was able to pursue it full-time, I had to learn a lot and meet a lot of people. In 2009 I started working at an exchange with my uncle, and I branched out on my own two years ago."

You make a lot of custom pendants. What was the first one you designed?

"I like sneakers, so I thought, let me make a cool pendant that I would wear. I made a Converse sneaker with black diamonds, and everyone fell in love with it. I ended up selling it off my neck within a week."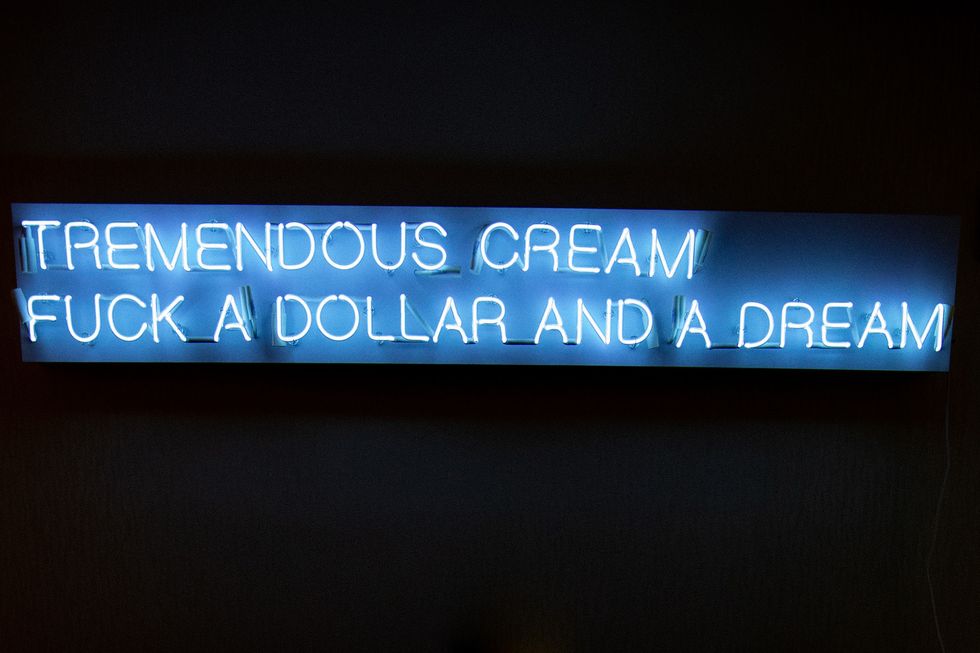 What do you enjoy most about this job?
"I love making jewelry, and I like that I'm able to be creative. Each piece is like a science project; it's exciting to watch everything come together. And I make some real sentimental things for people—it's not just iced-out chains and watches. Sometimes a family member passes and someone asks me to make something in honor of their loved one. I've watched people cry when they see a finished piece."
Have you made anything recently that really stands out?
"Charlamagne reached out to me, and he wanted [to] have a piece of
Nipsey Hussle
made for Lauren London. My team and I looked through the best photos of him, and the one that spoke to us was a clean profile shot of him and the tattoos on his face. We made a really detailed pendant in brushed solid gold with one diamond in his ear."
Is gold your favorite metal to work with?
"I love working with gold. That's my favorite. Everyone likes the shiny stuff, but I like the brushed pieces. I'm trying to shift the aesthetic and bring something different to the game, so we've been sandblasting pieces. It just gives off a different feel. I'm trying to get everyone on this wave. We're also going to make some pieces, put them in frames, and hang them on walls. I want to get some of my jewelry off people's necks and into their homes."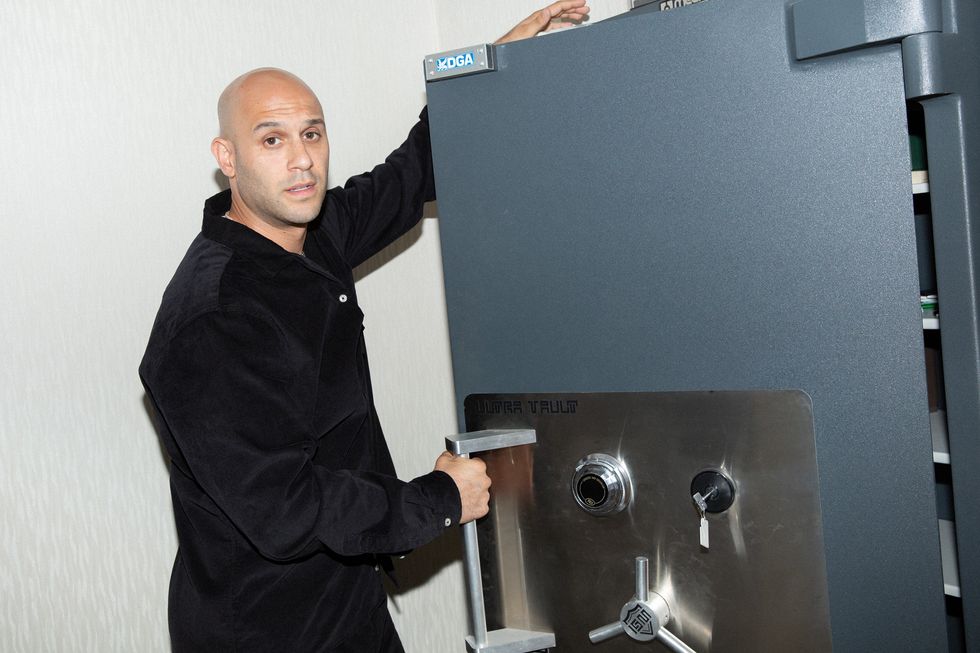 What pieces do you usually wear?

"I wear an iced-out watch and three iced-out chains every day. Today I'm wearing a Patek."

How do you feel about designing engagement rings?

"They're not my favorite, but I do do them. I just don't find them fun because they're usually really simple. I like designing them when I'm working with the person that's about to propose, but when someone is designing their own ring, it gets crazy. I get it, because it's something you're going to wear for the rest of your life, but it's a lot."

What's your relationship with social media like? Do you enjoy it?

"I love it. I feel like it changed my life. It gave me a channel to show people my work, which is amazing."

Are there any industry challenges you've found yourself faced with recently?

"The industry is oversaturated right now. Everyone is doing the same shit, and it's tough when people are trying to beat your prices and clients don't understand jewelry. No one understands the quality and the time and the work that we put into our pieces. People copy us all the time, but we use 18k gold and flawless diamonds, and they'll use 10k gold and bullshit stones, then sell it for a fraction of the price."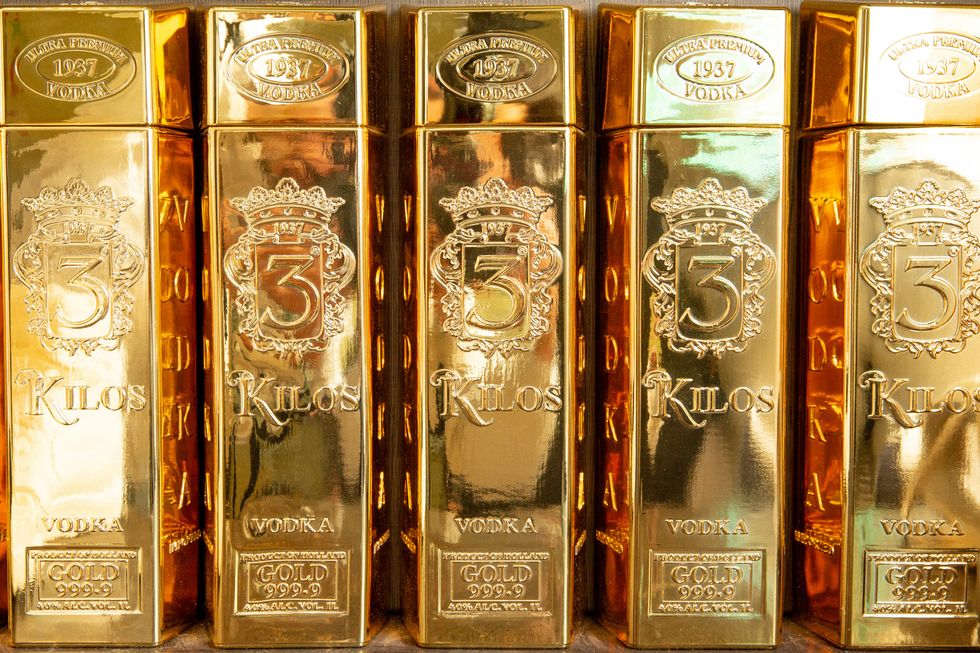 Outside of making jewelry, you're known for orchestrating these over-the-top themed photos on the streets of Midtown. How did that come about?
"My old exchange where I used to work, the lighting wasn't good, it was too yellow. So I started taking photos of the jewelry outside on the sidewalk, and people would come ask for pictures. One time, Jonathan Mannion came by, and my friend Amurri, who's a photographer, she took a picture of us in the middle of the street. It came out so good we were like, we should start doing these with themes. So we started playing with it, and it blew up."
You also do Muay Thai. When did you get into that?
"About two years ago. I wanted to stay active, and I'm always wearing jewelry. I don't want problems with anyone. I'm at Renzo Gracie four to five days a week. Punching a pad will help release a lot of stress. I go in there, I get it all out, and I feel like a brand-new man. It's so soothing and calming."
You have a vodka line too, right?
"Yeah. The vodka is something I've very proud of. It's made in Holland [and] it's six times distilled. We have two flavors, a regular and a coconut, and we're working on another flavor now. I love that the packaging fits the brand—it's a bar of gold."
You seem to be doing well with your jewelry. Why tap into the liquor?
"Why liquor? It's a billion-dollar industry."
Styled by Sashà de Oliveira.
Want more stories like this?
At Work with a Luxury Watch Expert
Remember that Amazing Party You Went To? Matte Projects Probably Threw It
Meet Sandrine Charles: The Woman Helping to Grow Your Favorite Menswear Brands