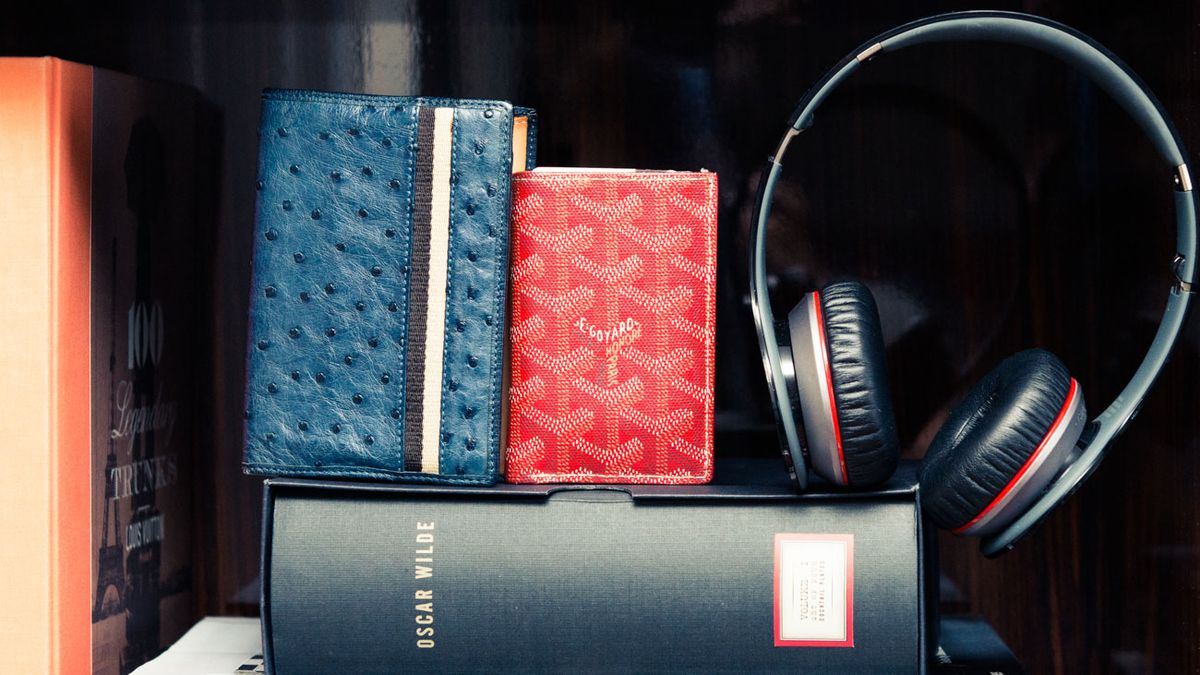 Travel
Or an unexpected delay.
Traveling is a huge privilege. So when you're shelling out the big bucks for a flight to a tropical oasis some 3,000 miles away or finally taking those very sacred vacation days to visit family a ways away, nothing throws the entire trip off-kilter than an extremely long and unexpected delay. With no means to change your situation but to wait it out, we found some ways to kill time at the airport until takeoff.
 

What you can do anywhere
Not to state the obvious, but being prepared with fully charged technology and pre-downloaded entertainment is a game changer. You don't want to show up to the airport with 20 percent battery life. Load up your Podcast library with
Call Me Daddy
or
Over My Dead Body
, or pack a paperback and go old-school. If bingeing murder mystery documentaries is more your thing, download the entire series to your Netflix library while at home so you don't rack up the data—you never know when wifi will be available. Take it from experience.
Speaking of technology, what's a better time to clean out your photo library or organize your desktop than a seven-hour layover?
Also, eat. It's a theory as old as time. Grab a seat at a restaurant or caf
é,
and hole up for a prolonged meal. Hey, and a glass of wine, if that suits your fancy. 
Newark: EWR
All tense from arguing with the gate agent about getting bumped from your flight? Release all that pent-up stress at
D_Parture Spa
in Terminal C. The services range from deep tissue massage to facials and speedy manicures, so no matter the length of delay, you can get a little refreshed. 
Toronto Pearson International Airport: YYZ
Once you've loaded up on maple cookies and Hudson's Bay's eponymous stripes, take in the local art that fills Terminal 1. 
Heathrow: LHR
If you can swing it, head to one of Heathrow's 44 (!) lounges. Free food, drinks, and cozy chairs. 
Lisbon Portela Airport: LIS
Get in your egg tart fill. Before going through passport control, the caf
é
options at Lisbon's airport are top-notch. From freshly baked breads to artisan soups and an organic market, your epicurean options are practically limitless. There's even a McDonalds—although keep in mind that iced coffee is not on the menu. 
Los Angeles International Airport: LAX
Like YYZ, LAX boasts an impressive art collection throughout its terminals. If culture isn't your thing (no judgment), good shopping options and Bliss Spa treatments are great ways to pass the time. 
Hartsfield-Jackson Atlanta Airport: ATL
Get your 10,000 steps in. This airport is massive, so you're probably going to occupy some minutes simply walking from Chick-Fil-A to your gate. If you're up for a little show, catch a live performance from a local musician at the Atrium. 
Charles de Gaulle Airport: CDG
Did someone say CHANEL? This is *the* spot to get in your luxury shopping. Or, you know, at least peruse. 
Want more stories like this?
The Best Pools in NYC
4 Perfect Days in Marrakech
8 Things to Do in Tulum That Are Ultimate Instagram Bait