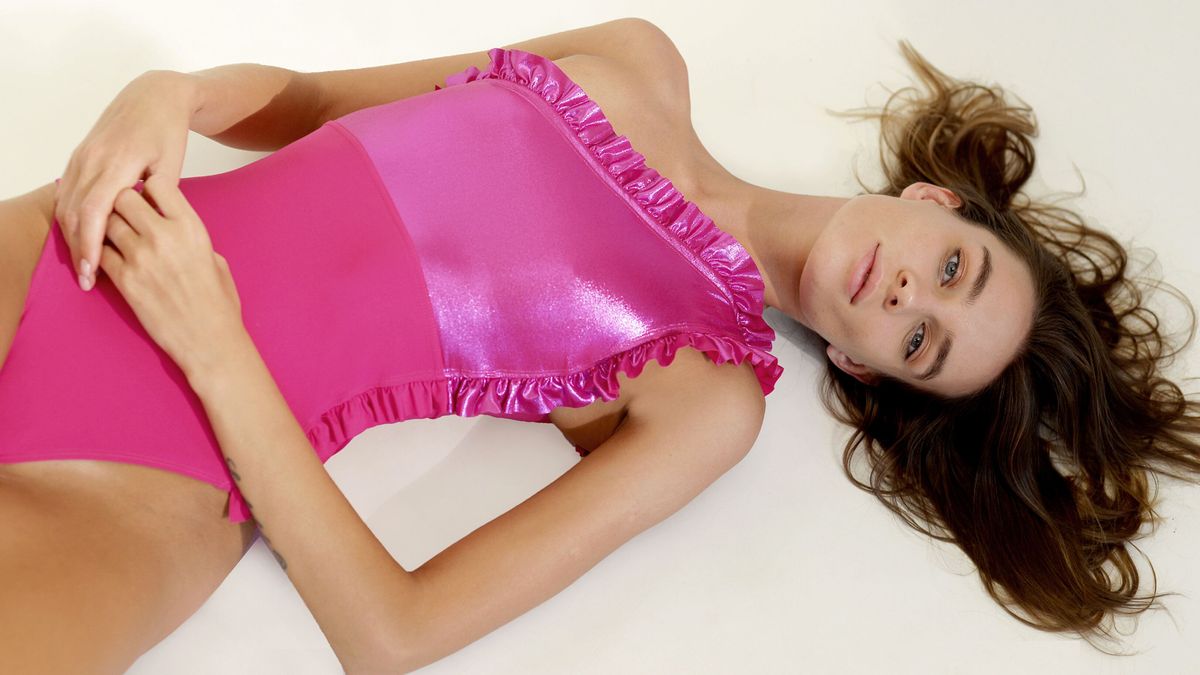 Designers
Leslie Amon's pieces can be worn by the pool or for a night out.
You'll be hard-pressed to find somebody who
doesn't
fawn over Leslie Amon's namesake
swimwear brand
. Designed in Paris, this season's collection is made up of strapless and belted metallic one-pieces, ruffled shiny sets, and an array of other suits in knitted houndstooth and zebra prints (there are even swimsuits with sleeves!). The entire brand screams Parisian chic, and we're 100 percent on board.
Amon dreamed up the brand while attending Central Saint Martins in London. "I wanted to do a destination brand," she explains. "I was always attracted to niche brands, but I'm a Gemini and tend to be all over the place. I change my mind constantly, so swimwear was a great starting point, [as] it really helps me have some boundaries and discipline. You can't go too wild, and a lot of things are not achievable."
Prior to launching the brand, Amon held posts at Lanvin, Giambattista Valli, and Maison Michel. "I learnt craftsmanship and couture. I developed an eye for nice fabric, embroidery, and details that I try to incorporate into my swim," she tells us. "That's why some of my swimsuits look like bodysuits or playsuits. I also learned how to make a cohesive collection and how to tell a story. It's really important to have something to say." The current collection is inspired by Los Angeles in the '90s. "I didn't live there at that time, so I looked at books [and] made my own idea of it. A bit of Cheyco Leydman photography mixed with Rita Hayworth, and the movie 
What a Way to Go
with Shirley Maclane." And as for what's next? Amon let us know she's considering working on cover-ups.
---