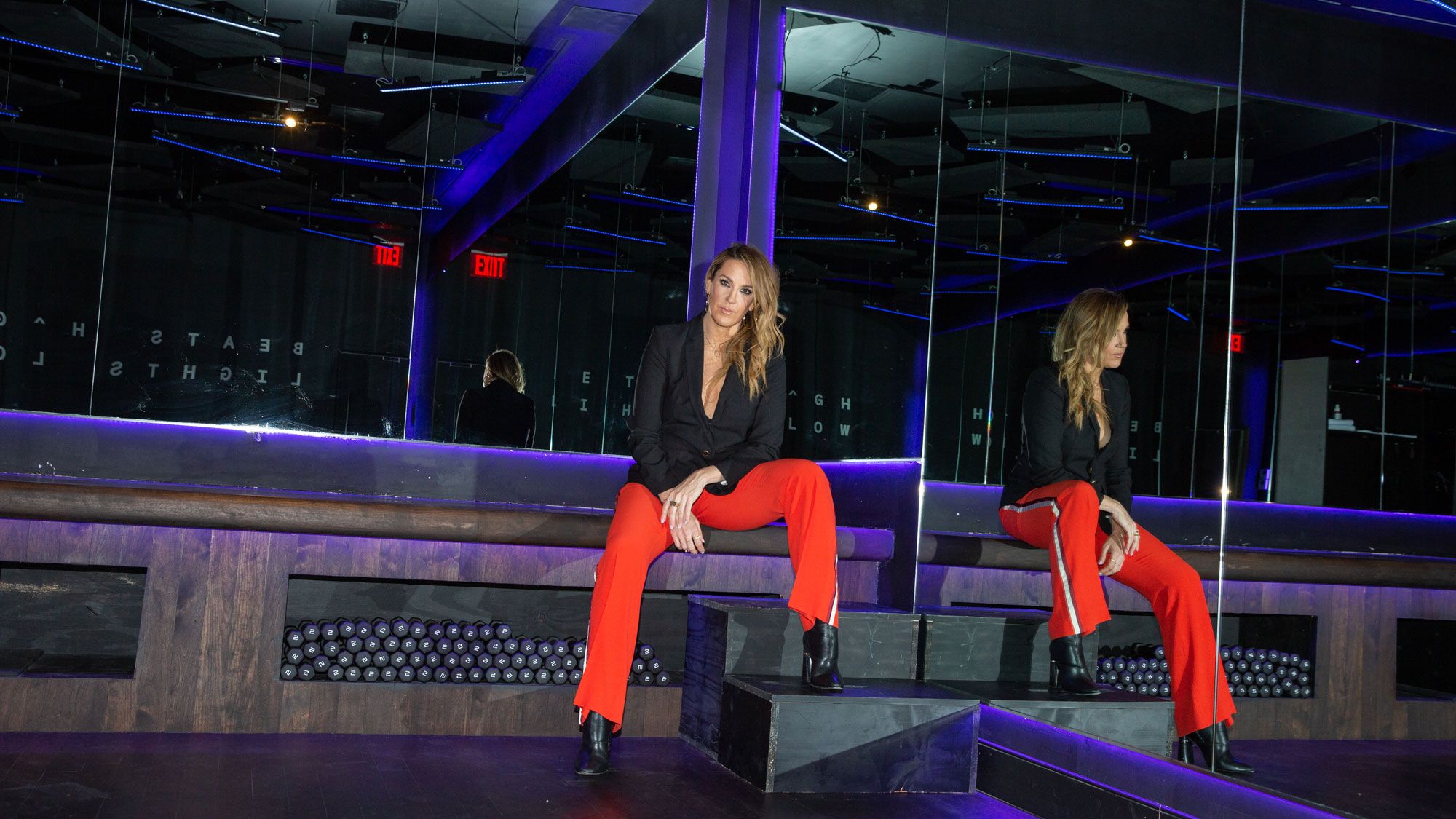 Career
Kristin Sudeikis wants to take you on a spiritual (and sweaty) journey.
Alec Kugler
Stephanie Mark
The weekends are for a lot of things: Netflix. Brunch. Bars. Hangovers. Errands. Sleep. You get the point. But for many, the weekend is also a time to reset and renew emotionally, physically, and spiritually. For me, and many other devotees, these feelings come alive at a newly opened fitness studio in downtown New York. Kristin Sudeikis opened
Forward__Space
in Nolita in late 2018, which has been growing to cultlike status ever since. As a professional dancer and choreographer, Sudeikis saw the power that dance and music could have and wanted to spread those good-AF vibes as much as possible. Like it says on their site, "Our community is committed to elevating, empowering, and expanding the universal relationship with dance, music, wellness and sweat."
Since giving myself the official title of regular at Forward__Space, I can officially say attending Sudeikis
'
class has become an integral part of my physical, emotional, spiritual, and mental health. With the motto of "Beats High. Lights Low." there is no time during the week when I feel more empowered or free than I do in that studio in Nolita, dancing and sweating my ass off with some friends but mostly friendly strangers. I sat down with Sudeikis to learn more about her past with dance, her present endeavors, and what the future holds.
---
On her love of dance:

"I don't remember taking my first dance class, but my parents told me I was three years old when I started. I could not get enough dance—I wanted to stay there longer and wanted to watch the other dancers when I wasn't dancing. I was very into the movie A Chorus Line. As an eight -year-old , which was probably way before I should have been watching it, I can recall feeling like Cassie and identifying with 'Let Me Dance for You.' I started teaching dance when I was 12."

On her experience in New York City:

"When I was 13, I got my first scholarship via a dance convention that came through Overland Park to go to Broadway Dance Center in New York. It was a two-week scholarship. From high school I went to University of Kansas to study dance and kinesiology. I was always trying to get back to New York. My parents repeatedly said, 'You can't go yet,' but I knew I'd figure it out. I bartended, taught, choreographed as much as I could, and then made the choice during what would have been my senior year of college to pack up a U-Haul and drive to New York."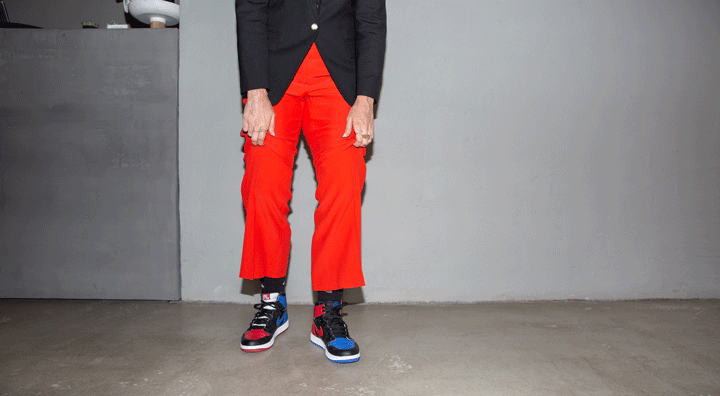 On creating her own dance company:

"When I arrived in New York, I was auditioning, teaching, and [doing] all sorts of odd jobs choreographing. I toured domestically and internationally. I was also bartending and taking classes nonstop. I remember someone saying, 'When are you going to start a dance company?' I never thought I would. As I evolved, I felt led to create a dance concert—spoken word, music, and storytelling. For me, the point wasn't for people to simply see a performance, but rather to inspire a conversation with dance. That has been a driving force throughout all of this."

On creating Forward__Space:

"I wanted to create a space where people put their feet on the floor in the dark and dance. I started working on an experience where we could be drenched in light and sweat, met with transformative energy, and surrounded by impeccable sound—where people could connect to their physical potential via the dance floor. That's something that I've been creating in various spaces since I was a teenager. I envisioned it as an underground music and dance venue meeting an athletic, artistic sweat session. What's feeling different for people is how emotional they are on the dance floor at Forward__Space. I've always said, 'I surrender to that which makes my heart beat.' For me, dance is prayer. You feel a sense of deep connection and that is what dance and music are vessels of."


On dance and fashion:
"Dancers have always had an innate sense of style—from Fosse to Studio54 to Janet, Beyoncé and beyond. Many fashion brands, from Nike to Agent Provocateur and Alexander Wang, have highlighted dance. The influence of dance on fashion—and vice versa— is endless. I've heard some people say it's a trend, but it's not a trend for me. It has been one of the greatest, most powerful art forms on the planet since the beginning of time."
On what's next:
"In the immediate future, we have a residency at The Barn in Bridgehampton for the entire month of August. Then, we'll continue to expand in New York City. L.A. will also happen in time, but first we're going to continue to let it marinate and breathe and be nourished here in New York."
Want more stories like this?
Packable Workout Accessories You Can Take on Vacation
Science Tells Us Which Color to Wear Based on Your Workout
How to Use a Foam Roller for Detoxifying Massage Movements