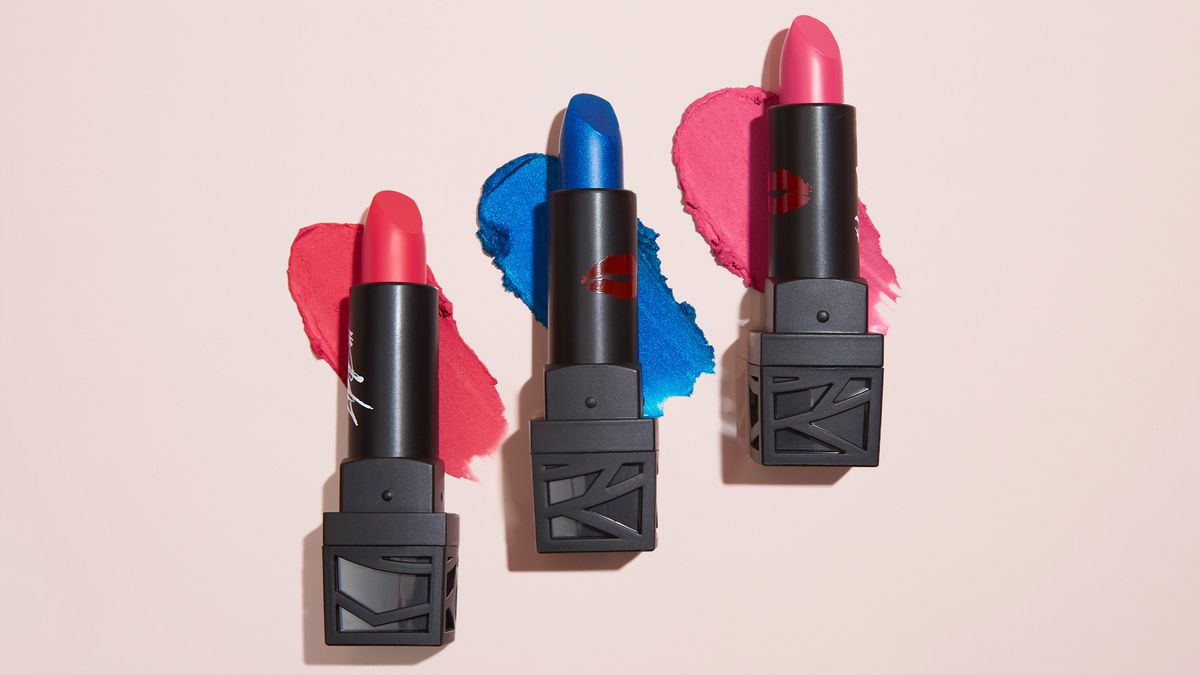 Career
The Lip Bar founder Melissa Butler turned a very public rejection into a thriving business.
The Lip Bar
founder Melissa Butler is a true beauty pioneer. After her rejection on
Shark Tank
went viral seven years ago, her vegan lip products are sold in over 450 Target stores worldwide
—
she is living proof that rejection cannot stop a truly great idea. And since she has been a leader in increasing inclusivity in the beauty industry since 2012, she is uniquely adept at evolving her brand to stay relevant and innovative. That's why we're so excited about her latest product launch, which debuts today, and her very first non-lip product coming out next month.
We got a chance to sit down with the burgeoning beauty mogul to chat about her role in the beauty community, the difference between saturation and segmentation for your business model, and her advice for her fellow aspiring entrepreneurs.
---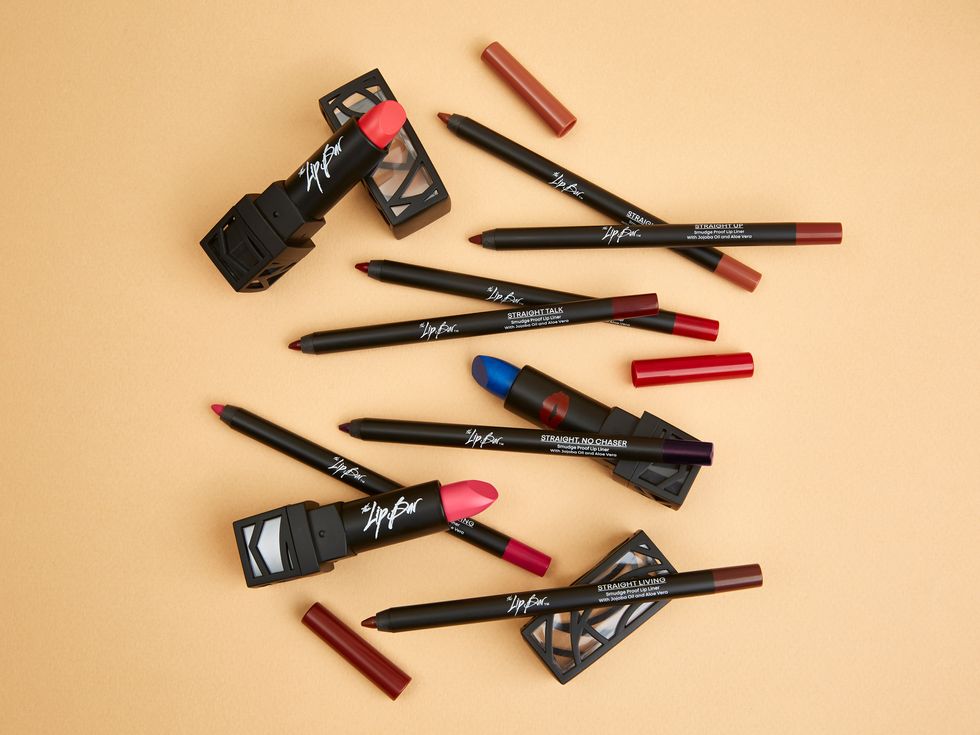 Photo: Courtesy of The Lip Bar
On the last seven years with The Lip Bar:

"It's been a crazy seven years because entrepreneurship is very tricky, but what people don't talk about is the trials and tribulations and if you know what it means to be a leader. You can be a founder and a CEO all day, but it doesn't make you a good leader. So the journey has been an incredible one because it has afforded me the opportunity to learn so much in a very short period of time. From raising capital, to fueling a business, to launching in retail, I've surprised myself with the ability to actually stretch the knowledge I've been able to gain over the past seven years."

On the public rejection on Shark Tank:

"For a brief moment I felt defeated. I was like, 'Oh my god, they didn't love it, what do I do now?' Then I snapped out of it and asked myself that question. My answer was you keep going; you don't allow someone else to dictate your future or create your destiny. That's something that you have to write. You have to be the author of your own book. It went from this feeling of defeat to a feeling of determination, and it gave me a little bit of extra steam. So I've always believed to play by your own rule book. Create your own destiny and create your own standard."

On the state of the beauty industry when she started in 2012:

"When I started The Lip Bar in 2012, diversity and inclusion was a concept. And now it's something mandatory. Now it is the standard for you to be diverse or people will talk about you, whereas in 2012, if I had a black model on a picture and I was talking to a non-black person, they would say, 'Is this only for women of color?' The conversation has evolved with the emergence of all of these other players, more specifically with Fenty. Fenty made it easier to have the conversation because no longer was it a question of 'Does there have to be multicultural beauty?' or 'Do we have to be diverse?' Fenty proved to investors and retail partners that not only did you need [inclusivity], but this is where growth is."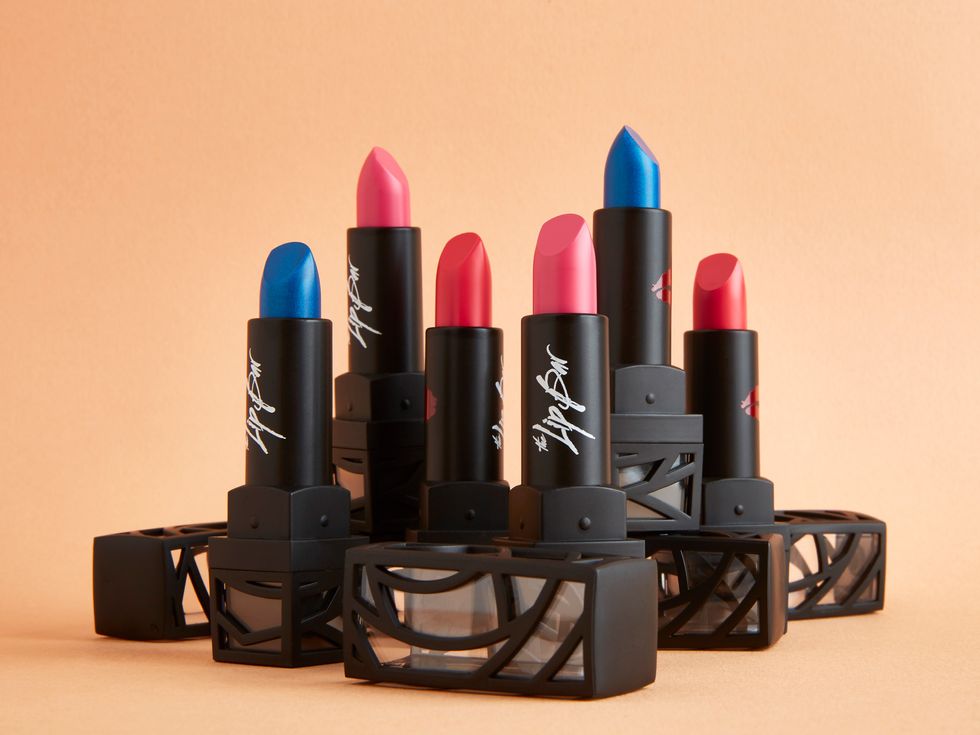 Photo: Courtesy of The Lip Bar
On the saturation of diversity in the beauty market:
"The conversation has certainly changed now because of the saturated market. The way I look at it is yes, it's saturated, but saturation should never stop a brand or a founder from pursuing their goals, because you shouldn't be worried about saturation; you should be worried about segmentation [meaning dividing a broad consumer market into subgroups based on shared characteristics]. Saturation doesn't matter, but segmentation does.
"There is always going to be a customer who is still feeling left out; there's always going to be a customer who [is] still looking for someone to speak to her directly, and that's how I stay authentic and relevant—by not only understanding my customer, because I can understand their needs, but really because I am her. I'm not a makeup artist. I always tell people I'm not passionate about makeup, but I am passionate about changing the way people think about makeup."
On The Lip Bar's price point and her competitors:
"The Lip Bar is about 30-40 percent cheaper than my average competitor with my same claims. And when I think about the competition in the indie space that is vegan and cruelty-free or has really cool packaging or high-performance formulas, their lip colors are about $20. I really exist to serve the under-served consumer while also saying you shouldn't have to be a part of the privileged population to have responsibly made cosmetics. The reality is $20 is a lot for a lipstick; I've bought dresses for $20. I wanted to create a product line that would speak to the consumer, but also be affordable and be all of the things that we need."
Advice for anyone who wants to be an entrepreneur:
"The biggest thing I would say to an [aspiring] entrepreneur is to really understand why you want to do it. I get people who come to me and say, 'Melissa, I want to create a lash line,' and I'll say, 'Why?' and they'll say, 'Because I love lashes.' Unfortunately that's not enough. What is the problem that you're solving? How are you going to make someone else's life better?
"When you think about creating a product or starting a business, you have to ask yourself some really tough questions. One that I ask all entrepreneurs and I am continually asking myself [is], 'Why do you deserve to exist?' What's your purpose on why you're going to keep going? It's going to get hard, and in those moments when it's difficult, all you have is your why. When I got that big public rejection on
Shark Tank
, it was my why. I believe that I can change the way people think about beauty not only for themselves, but ultimately how they extend that to other people."
Photos: Courtesy of The Lip Bar
Want more stories like this?
How Turmeric Helped This CEO Find Her Calling
The Biggest Makeup Trend in 2019 Is Gender Fluidity
This Skin-Care Brand Is Breaking Beauty Barriers for Black Women