WWWRN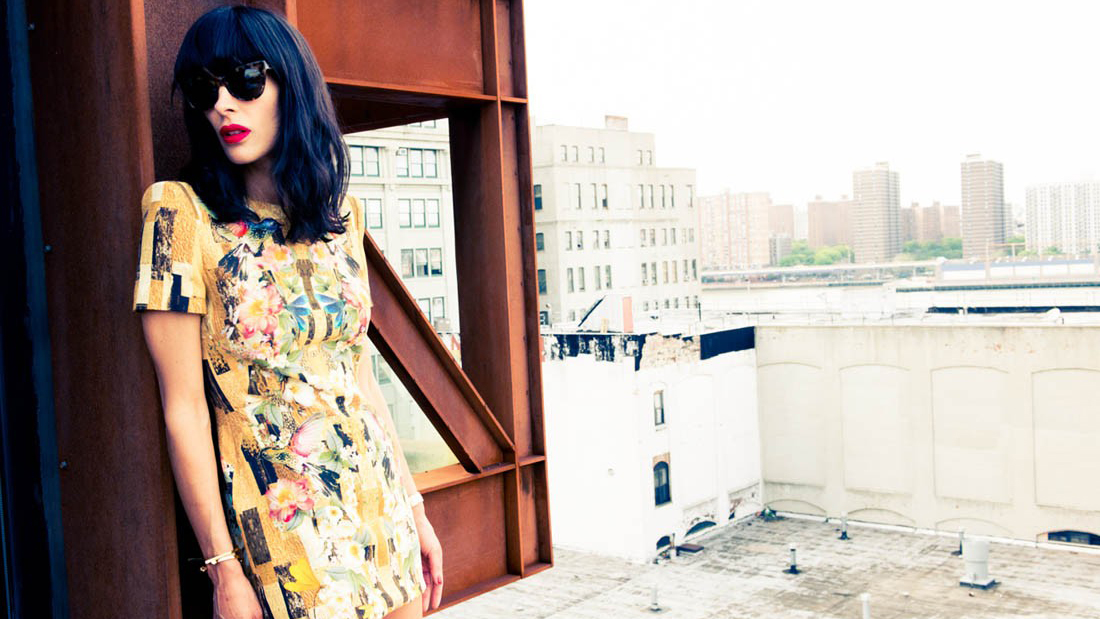 5 Perfect Summer Outfits
The looks our editors can't wait to wear.
Of all the things summer is associated with—beach days, barbecues, the controversial Aperol spritz—we often think about the season in terms of what we get to wear after months of wrapping ourselves in cashmere and puffy coats. This summer we're particularly excited about knee-length shorts, crop tops, and tank dresses. Need some inspiration for your warm-weather looks? We highly suggest considering the five perfect summer outfits ahead.
---
Leah Faye Cooper
Editorial Director
1. Replica Cherries Tank Dress: I'm not afraid of bright colors or bold prints, so this cherry-print dress really speaks to me. It also looks incredibly comfortable, which is a must for me on most days, but especially in the summer—the heat is trying enough.
2. Alexander Wang Attica Mini Soft Leather Fanny Pack/Crossbody Bag: It's difficult to juggle two drinks on a rooftop while dancing to Rihanna (which is how I plan to live this summer), and a classic handbag only complicates things. Catch me in this great Wang fanny pack now through Labor Day (and probably after, if I'm being honest).
3. Christian Louboutin Sandale du Desert Leather and Satin Sandals: As much as I love heels, flat sandals are much more practical for barbecue hopping, long walks at the park, and various other laid-back summer activities. The satin ties on these are so pretty—I love them.
---
Ivanna Martinez
Social Media Associate
1. Theory Shirred Box Top: This Theory box top is going to be my staple this season. It can be worn with shorts for a more casual look, or, for a not-so-casual look, a beautiful skirt (that'll be me). It's feminine, classic, and works with just about everything. I'll be traveling with it all summer long!
2. WaiMari Nostalgia Pleated Linen Maxi Skirt: This skirt! WaiMari's attention to detail is what makes this skirt, and the entire brand, so unique. Their embroidered pieces are handmade, and the brand always stays true to its Colombian roots. I strive to wear its resort collection all summer long.
3. Macaria Taller Pia Boot: These boots have an amazingly unique shape—they're not your typical cowboy boot. Macaria put so much thought into their pieces while staying true to traditional Mexican footwear. I wear these probably two or three times a week and receive so many compliments on them. So much so that I'm going to have to stock up on more ASAP.
---
Hannah Baxter
Editor
1. Nili Lotan Silk Midi Skirt: Lavender is my new color obsession (next to slime green and creamsicle orange), and I firmly attest you can never go wrong with a silk midi skirt. It's an investment piece you'll have in your closet season after season, thanks to the fact that you can style it a million different ways.
2. Issey Miyake Pleats Please Cropped Plisse Top: I'm fully leaning into the color blocking this summer with this gorgeous Pleats Please crop top. I've wanted a piece from Issey Miyake for years, and now is the moment. I can picture wearing it with anything from this silk midi skirt to vintage denim or a high-waisted trouser.
3. Suzanne Rae White Velcro Sandal: Do not underestimate velcro, my dears, because the fashion industry is stepping up its game (see: CHANEL dad sandals). My favorite iteration right now is from Suzanne Rae and comes with a chunky sole and crisp white straps. It adds a little grit to this otherwise girly outfit—a must for me always.
---
Jodi Taylor
Editor
1. Unknwn Dip Dyed Signature Arch T-Shirt: Unknwn really hit the nail on the head with this. This t-shirt is one of six dip-dyed pieces that were released last week, and truthfully, I want every single piece. I'm already confident in Unknwn's quality, so I know that this t-shirt will be one I wear regularly this season.
2. Levi's 501 Slouch Shorts: These Slouch Shorts from Levi's fit perfectly within my cozy guidelines for summer dressing (outside of denim, you'll only ever see me in dresses and bike shorts) and will easily match my wardrobe of crop tops, bodysuits, and oversized t-shirts. Bring on the heat.
3. P.E Nation x Pared Petite Amour Yellow Sunglasses: I love a good matching look and have been waiting for the perfect outfit to pair these P.E. Nation x Pared sunglasses with. The wait is now over.
---
Rachel Pickus
Social Media & Affiliate Coordinator
Part of the series:
WWWRN