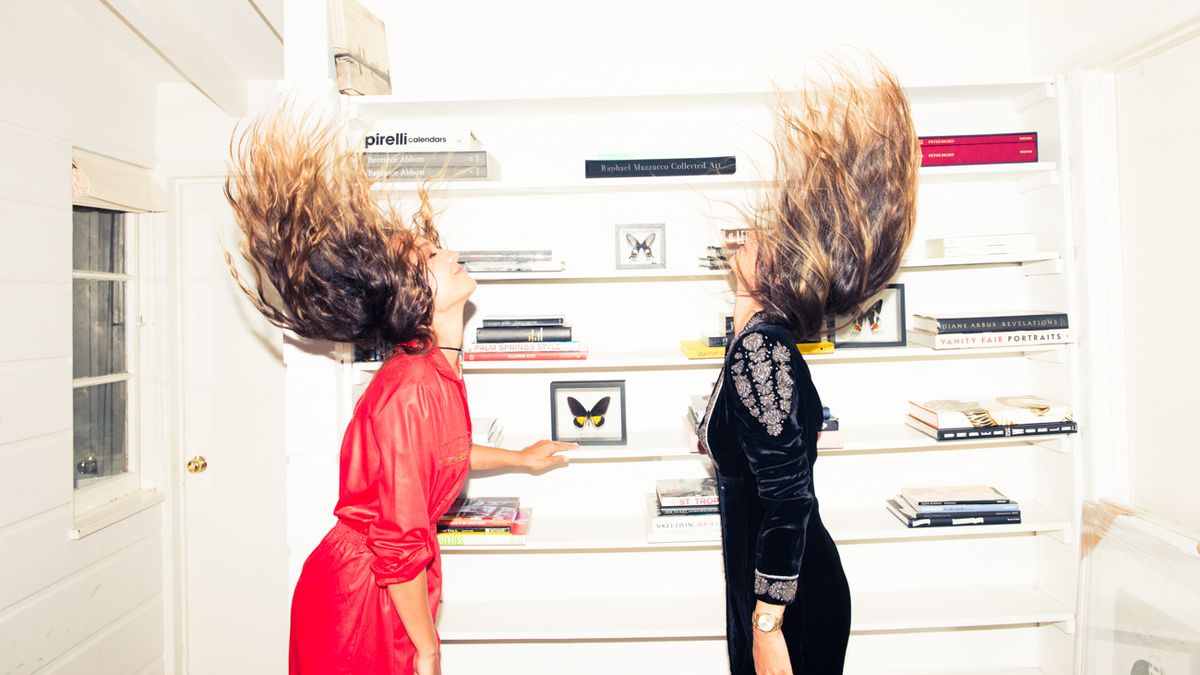 Hair
These five reasons might just change your life, or, you know, at least your hair.
It's no secret that we're fans of
all-natural beauty
here on team Cov—we've already switched up our
skin-care
, 
makeup
, and even
deodorant
. But now it's officially time to jump on board the non-toxic hair care wagon. We've heard that most toxin-free products leave hair looking and feeling less than impressive, but after one trip to
Mauricio Hair,
a clean beauty salon in New York City, and talking with founder Mauricio Artunduaga, we had all the reasons we needed to make the switch. We left with the same great salon hair we're used to
and
a bag full of products (including our new favorite brand,
O&M
) ready to try at home. Consider this our mission to get clean, healthy-looking hair without all the not-so-good-for-you ingredients.
---
Because the Color Experience Now Sucks

Getting your hair dyed now is a process, and while ammonia-free dyes won't take time off the treatment, it will at least make it more enjoyable. "The [color] experience is completely different. It doesn't burn, it doesn't produce fumes, and the hair color will have better quality and be more durable, since there is no ammonia in the color formula." Plus, the chemical-free dyes last longer, which means fewer trips to the salon.


Dandruff Is Not Cute

"Ammonia-free and PPD-free hair dyes are less harsh for the scalp, meaning allergies will happen less and won't cause dryness or dandruff after the process is done." While we know this isn't something that happens to everyone, non-toxic products reduce the risk, and that is something everyone can get on board with.


Your Hair Will Actually Look Healthier

Shiny hair will be yours. "Since the products have less toxins and more plant-derived ingredients, your hair is more nourished and hydrated than [with] conventional hair brand products."


You No Longer Have to Stop Dying Your Hair When Pregnant
The
American Cancer Society
has warned that the chemicals typically found in hair color can be unsafe for sick patients, pregnant women, and the salon workers. But the toxic-free products are safe for pregnant and breastfeeding women as well as women who have weakened hair from chemo treatments.
Healthy Hair, Healthy Life, Right?
By switching the products you use in your hair, skin, and makeup, you can almost immediately see a drop in the chemical levels in your body. This can restore your hormones back to normal levels and
reduce your risk
of skin irritation, respiratory problems, and even cancer.