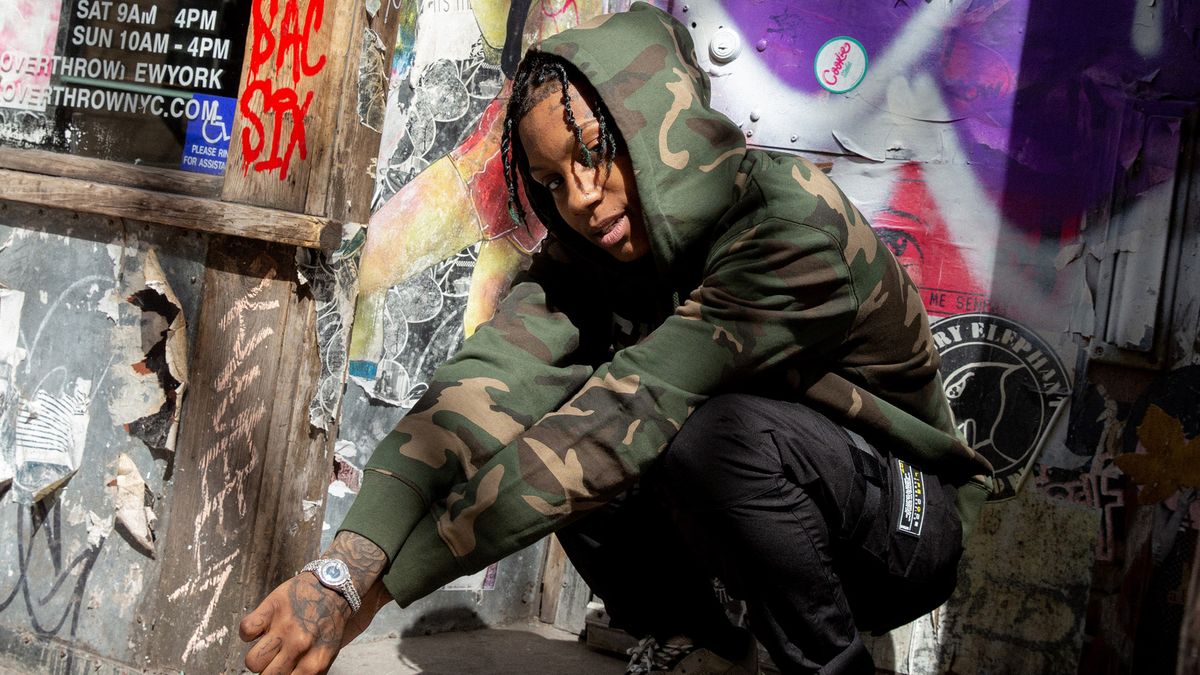 Living
She's hit the ground running since signing to Def Jam last year with a much-anticipated album dropping this summer.
Alec Kugler
It
'
s time to get familiar with 
Nimic Revenue
, a 20-year-old rapper from Minnesota. Def Jam recently signed her in 2018, and she
'
s now prepping to drop her debut album, 
Lifeline
, this summer. Revenue, while new to the Def Jam label, has been working on her craft for years, first performing alongside her brother at eight years old, and then saving up to buy studio time at 18. While it wasn't always easy (more on that in a minute), Revenue tells us that once she began to really believe in herself and manifest her dream, her hard work began to pay off. So much so that less than a year into her deal with Def Jam she was featured on
the label's Undisputed record,
 which dropped in celebration of their 35-year anniversary, and she just came off her first-ever tour with label mate Dani Leigh.
We caught up with Revenue a couple of months back at
Overthrow Boxing
in New York City to chat about finding her sound, the whirlwind experience of signing to Def Jam, and what we can expect from her
Lifeline
album.
---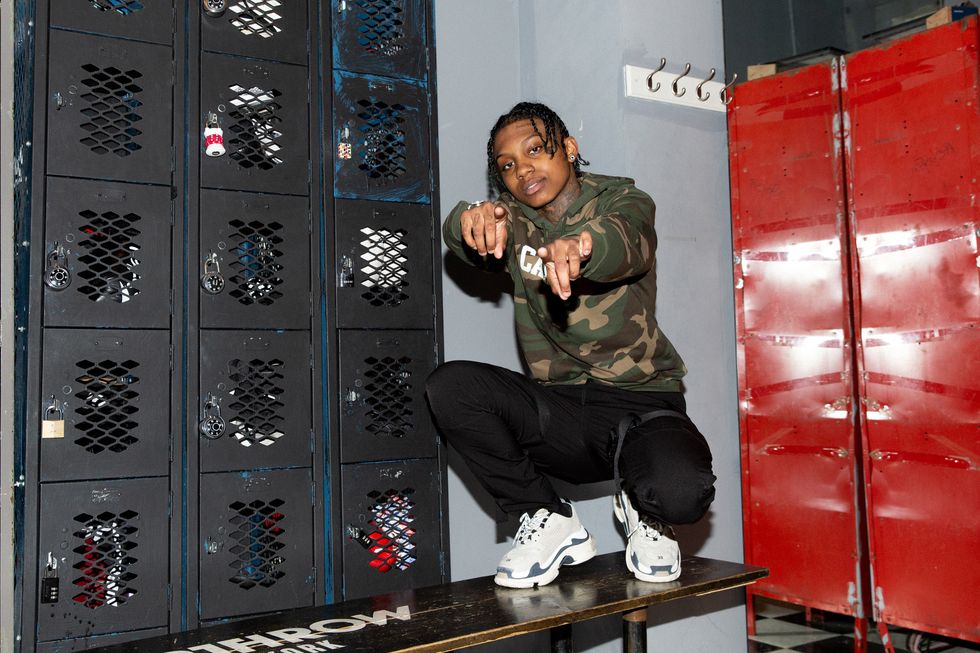 Her first music memory:

"My dad had a grand piano inside his studio in Saint Paul [Minnesota]. When my brother and I would get mad or sad at each other, we'd go play these songs that we wrote on the keyboard. It was out of tune, [and] they were crazy songs, basically just to let each other know that we were sad [laughs]. That's my first memory ever."

She had to believe in herself before she could fully pursue her dream:

"Growing up, I had a lot of difficulties. I faced a lot of challenges mentally with the world, going through depression and stuff—music was always something I was doing hobby-wise. I don't think I ever really took [music] seriously until I found the love in myself to do it. When you don't really know who you are, or you don't love yourself, you're not really sure what your path. One day I woke up—I had just turned 18—and I wanted to make a change in my life. I've stuck to [music] since then, and it's brought all of these great things into my life. I believe in manifesting—it's a great thing—and keeping positive about everything."

And she kept on pushing:

"I had to work on believing in myself. [My sound] was always there, I just always doubted myself and what my voice sounded like because it's different, you know? One day I said fuck it, I'm going to do whatever I want to do. From then on, it spiraled. I put a lot of pressure on myself, not only as an artist but also as a person who is working on getting further—I'm my own life coach sometimes."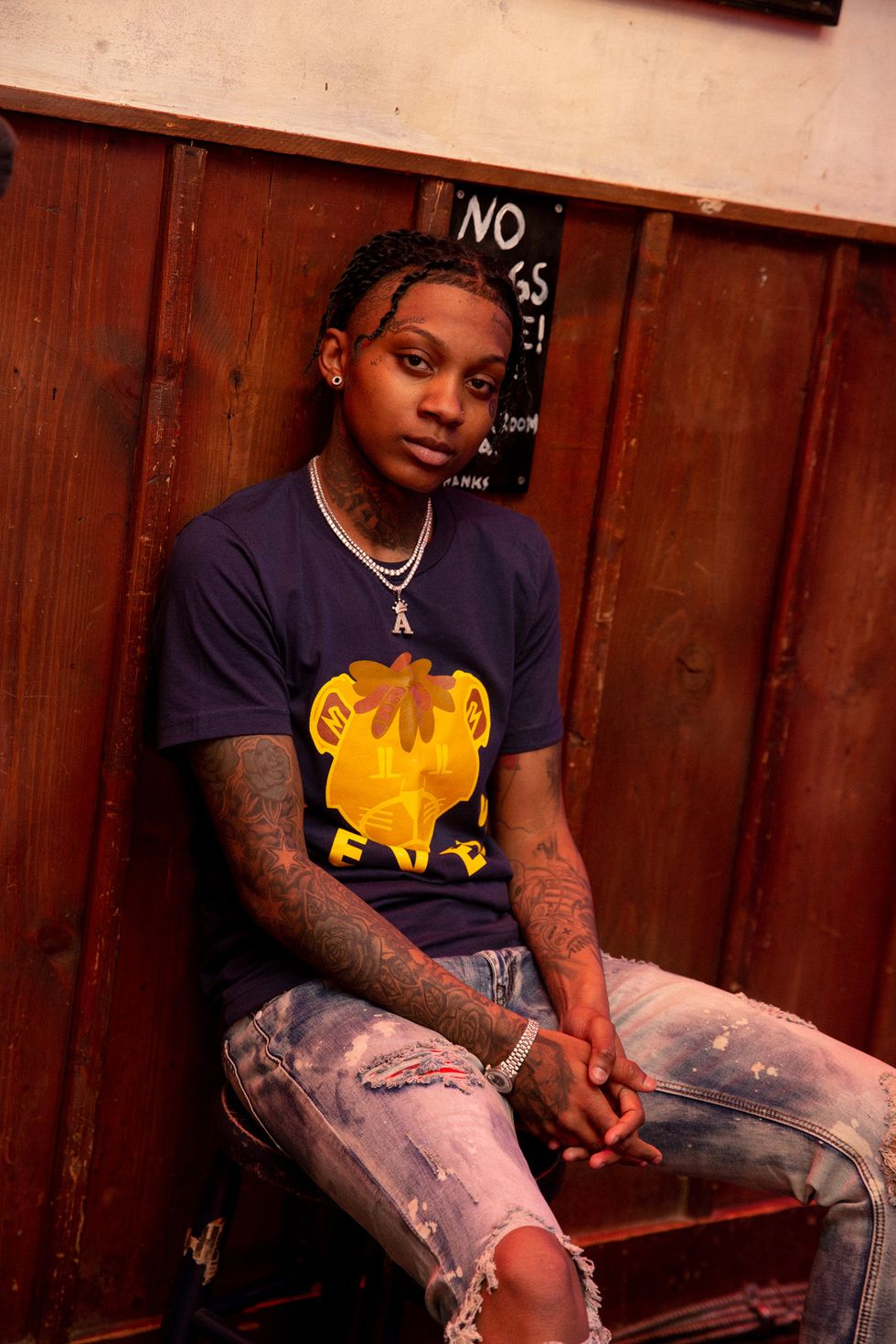 The events that led up to her signing with Def Jam:
"We dropped '
SK8BOARDFLEX
' the remix with Allan Kingdom, and he had done a song with Kanye West, so when we put [the remix] out with
Elevator
, we got a lot of attention. We [started] talking to Atlantic and a few other labels, but none of them were really attractive to me. It felt like they always wanted to change something about me or make me something I wasn't.
"I ended up being hit up by Dro Torre, who is now my A&R, and he was like, 'I want to fly you out to New York.' I told my managers to check it out, so they exchanged numbers, they talked, and then they called me like, 'We're going to New York the next day.' When I went to New York and I met Dro, he was excited about me and everything I was doing. From day one, I knew Def Jam was home because of how they treated me. They made me feel like me. No less than myself, no more, just exactly what I wanted to be. It felt so good.
"The first day was like a Mortal Kombat game, it was level to level [
laughs
] with all of the A&Rs at the table. I had to perform for them—I didn't have to, but if I'm [showing them music], I'm going to perform and I'm going to go crazy. Then they sent me to the [executive] vice president, Steven Victor, and I went into his office. He had a team of about five in his office, and I just felt his vibe and gave him what he wanted. He was mad excited and enjoying himself [listening to my music].
"We went to see [the CEO,] Paul Rosenberg, the next morning. It was a movie how this next event happened. We walked in this man's office, and he had plaques all over the place, these big old windows all around the office, and it felt like I had seen it before, it felt like a dream. I knew this man was going to change my life, and the smile that he gave me when I came in, I knew I was going to see that forever, I was going to keep putting that smile on his face. He shook my hand, spoke to me, and he finally said, 'OK, play your music.' I damn near just gave him everything I had. I damn near cried sending the music to him, and I wanted him to feel it, I wanted him to cry too. When I walked back in that office, I had a demo on the table, and I melted. Everything I believed in came true at that very moment. I'm really happy I had that day. It was a beautiful moment, and I feel that Def Jam gave me a solid home. Only a couple months in and I've already been on tour, had all of these great interviews with major places. This is new to me, but I love it."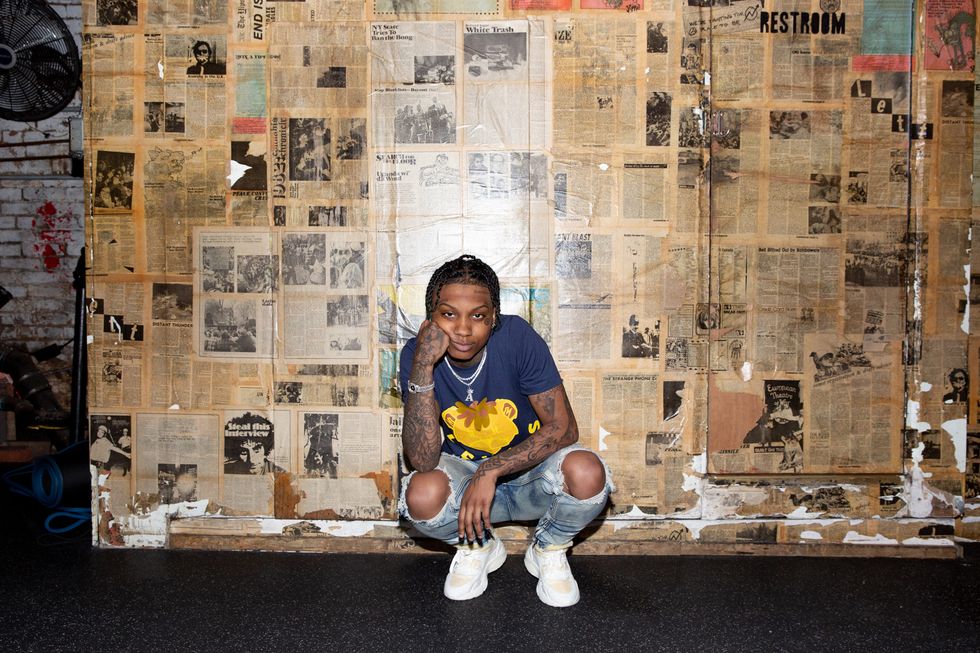 She's always learning:
"This is going to sound funny, but I'm reading
How to Do Real Estate for Dummies
[
laughs
]. I'm the type of person that wants to learn every single day. I learned how to make my own beats, and I started producing two weeks ago. I'm excited about it because I ended up collaborating with [PPG] Casper last week, and when he heard the beat, he was like, 'Who made this?' and I was like, 'Me!' He was like, 'You should keep making beats.' That made my day to hear him say that."
On whether she gets nervous to release music:
"Sometimes I get a little timid because I'm already gay; I'm already black with tattoos on my face and all over my body; they're already going to judge me, so fuck it, you know? That's why I'm living carelessly in the right ways
—
careless about the shit I should be careless about, and I care about the right things. I care about people, I care about making great music, I care about making great impressions, I care about having good relationships, and that's it."
What we can expect from her upcoming album, 
Lifeline
:
"Whatever vibe you are feeling, I know it's going to touch you. I've been super honest. I'm so excited to share it with the world because I know it's going to change my life, and I know it's going to change [others, too]. It's going to help [listeners], because all of my songs are about turning up from whatever situation I'm talking about. I feel like the world is stuck to depression, and I'm trying to find a way to make depression not as idolized as it is.
"The amazing thing about music and why it's so big is because of the frequency and what it does to people. It makes people think. I want people to feel good when they listen to my music; I want them to feel closer to me. I grew up never really having a lot of friends, and I know my music is going to bring me so much more than that. It's going to bring me family, and I want to share my love with them, our love for music. This album is about to
take over
."
What else we can expect to see from her this year:
"Expect me to do a whole lot of big features. I'm trying to get all the big features, and I'm trying to make sure that the album goes number one. At the end of the day, expect me to progress."
Shot on location at Overthrow Boxing
.
Want more stories like this?
You're Going to Want to Keep an Eye Out for Rapper Aurora Anthony's New Album
The Songwriter Behind "Thank U, Next" Finally Dropped Her Own Album
It's Going to Be Impossible to Ignore Saint Jhn This Year