14 At-Home Hair Removal Products for Smooth, Stubble-Free Skin
Your waxer is going to wonder why you missed your monthly appointment.
Skin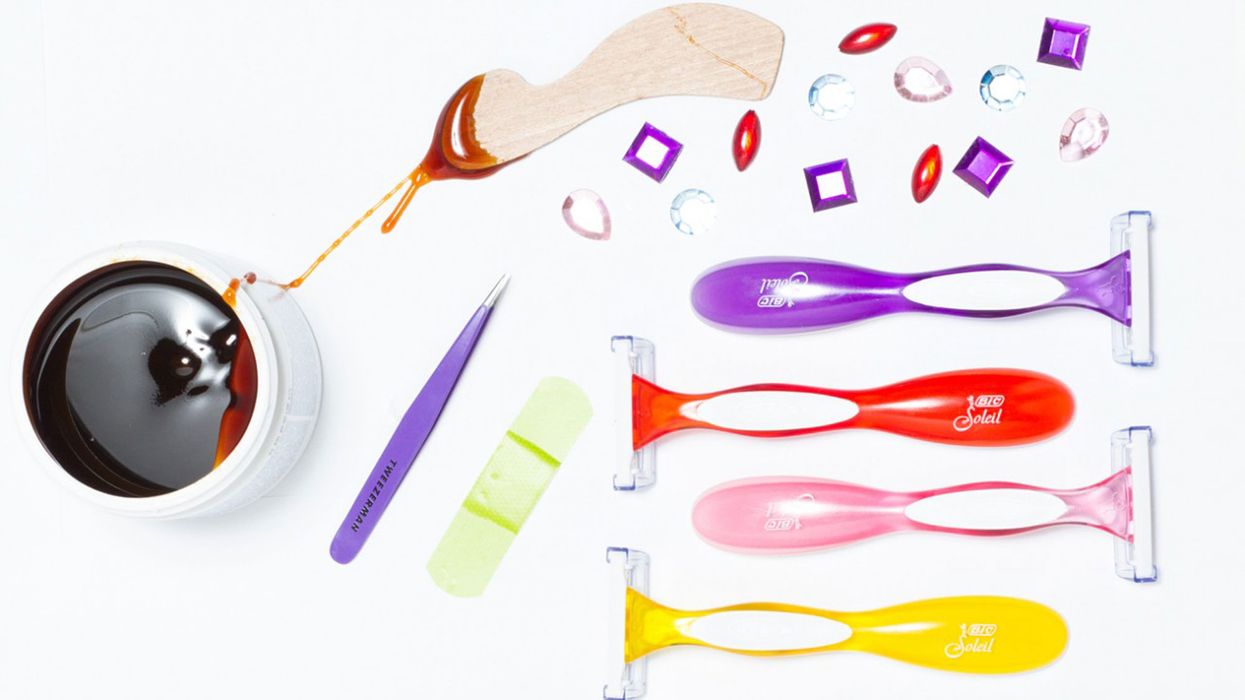 It's officially too hot to wear long pants or a fuzzy coat anymore—summer is here, and all that skin you've been covering up for the past six months is just begging to see the sun. And with that comes the unpacking of your summer clothes from that dusty box under the bed and some much-deserved body care (think
exfoliation, hydration
, the works). Also, you know, any lingering hair that you were too lazy to remove all winter.
Regardless of whether or not you're into removing it, having a little body hair is totally normal and natural—plus, it's helping to protect you from bacteria or infection (here's looking at you, our
hair down there
). Plus, how insanely adorable is this
dyed armpit hair
trend?
If you do choose to remove any unwanted hair, you're in luck, because the market is saturated with tons of different ways to eliminate it—shaving, waxing, lasering, and more. The beauty of having an array of products to choose from (thanks to modern science and innovation) is that you can do it all in the privacy of your own home. Keep reading below for our 14 favorite at-home hair-removal products.
---
SHAVING
1/5
Billie Razor
, $9
The cutest razor you ever did see! Billie ensures five blades for the closest yet safest shave, is encrusted in charcoal soap (bye, shaving cream!), and is half the price of competing brands. We're very into the shade "DreamPop."
WAXING
1/5
Flamingo Body Wax Kit
, $10
No preparation required! No more spilling hot wax on the floor—instead, paste one of 24 waxing strips onto the area where you want hair removed, and rip that soft gel off! Bonus points for each strip being double-sided!
ALTERNATIVE METHODS
1/4
Iluminage Touch Permanent Hair Reduction
, $445
You can now perform laser hair removal at home, thanks to the Iluminage Touch. Proven to work on the widest range of hair colors, this device is effective, safe, and relatively painless.