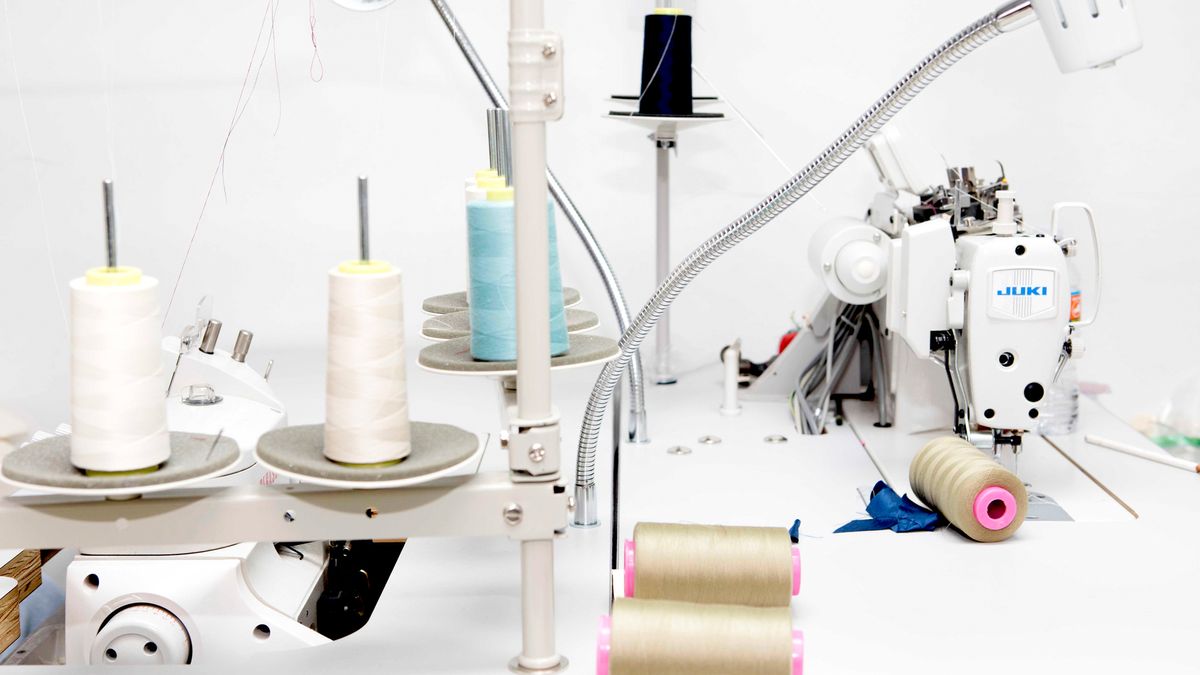 Designers
The designers are as diverse as the pieces they create.
Film has the
Oscars
, theater has the
Tonys
, and fashion has the
CFDA Awards
. Like its entertainment industry counterparts, the Council of Fashion Designers of America Awards happen annually and highlight fashion's best emerging and established talent. The awards cover the categories of womenswear, menswear, and accessories designers, as well as one for an emerging designer that spans all of these categories. Previous recipients of the award include Sander Lak for Sies Marjan in 2018, and Laura Kim and Fernando Garcia of Monse in 2017, who are both now major players in the American fashion scene. Basically, this award is nothing short of a guarantee for
at least
short-term success in the transient fashion industry. The 2019 nominees are as follows:
---
Emily Adams Bode for Bode
Emily Adams Bode turned heads this February as the first female designer to show at NYFW for menswear. Her line was established in July 2016 and quickly wowed many in the fashion sphere. The Atlanta-born designer blurs the lines of gender norms by implementing traditionally feminine techniques of quilting, mending, and appliqué into her men's garments. These historical techniques add notes of unity and sentimentality to Bode's line as each of her pieces are rendered in eye-catching prints and intriguing textures.


Beth Bugdaycay for Foundrae
As the only jewelry designer on the list,
Beth Bugdaycay of Foundrae
sets her work apart with eclectic pieces that toe the line between minimal and eccentric. New York
–
based husband-and-wife duo Beth and Murat Bugdaycay founded the line in 2015. Bugdaycay describes her pieces as "modern heirlooms that allow the wearer to express something highly personal to the world," allowing each piece to possess a unique message behind it. Many of the pieces look simple and on the daintier side from afar, but up close the intricacies of craftsmanship and detail are evident.
Heron Preston
's design career began in 2016 when he launched Uniform, a collection of zero-waste clothing. An aficionado in the creative sphere and a Parsons alumni, Preston's r
é
sum
é
includes Creative Director, Artist, Content Creator, Designer, and DJ. Did we mention he used to be the global digital producer for Nike, collaborated with
Virgil Abloh,
and
was a creative consultant to Kanye West? He is the "true embodiment of an artist born of the post-internet generation." Preston creates for both genders with a sort of streetwear utilitarian aesthetic that caters to a modern, socially conscious consumer.
Catherine Holstein for Khaite
This designer likely blew up your Instagram feed during her debut at NYFW in February. Catherine Holstein founded her label, Khaite, in 2016. Also a Parsons alum (her junior thesis collection was picked up by Barneys), she then went on to work at brands like Maiyet, Vera Wang, and GAP. Her most recent collection amped up her typical design style for the runway, where she added over-the-top elements to classic pieces—think crazy balloon sleeves on a simple sheath dress. Khaite is feminine but not too much so
—
classic, with an added sense of excitement. She has been described as taking American sportswear to the next level.
Sarah Staudinger and George Augusto for Staud