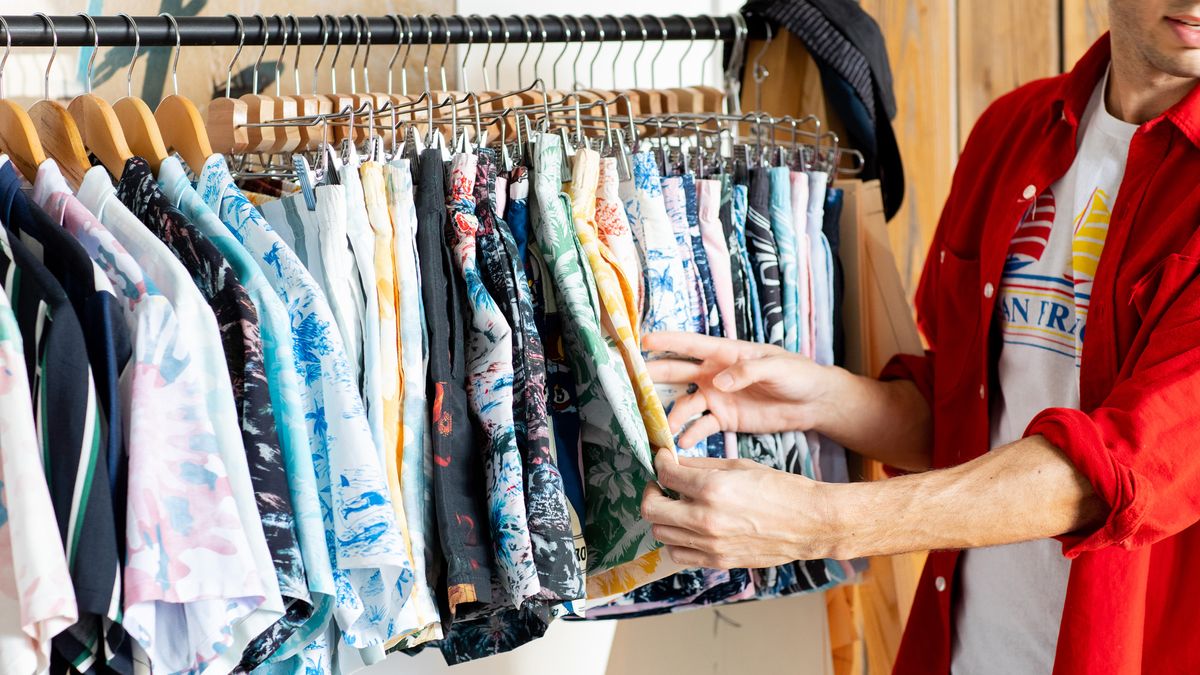 Career
Spoiler: This Father's Day they're also launching kids.
Nathan Legiehn
Behind every success story, there's usually a story of struggle or failure. This was not lost on Toronto-native Kyle Kaminsky. While he is now founder of men's swimwear brand,
Bather
, the swimwear industry is not where he always saw himself. Growing up he had several different businesses (think: a detailing business and one selling home theaters), and at one point even planned on opening a Neopolitan pizza shop in downtown Toronto. Unfortunately, one thing led to another, and the pizza place never came to be (more on that in a bit), but Kaminsky didn't skip a beat in becoming inspired on a brand new venture: Bather.
"I was in Croatia—this is the beginning of a cliche story—on the beach. I was wearing a pair of board shorts that were halfway down my leg. I looked around and was like, 'Okay, this is not appropriate here.' I went into town to buy a bathing suit and it was insanely expensive," Kaminsky explains. "It was uncomfortable, didn't dry quickly, and it was wet on the inside. That spawned the idea to look into what was available in the swimwear industry. There wasn't a lot available at the time. This was in 2011, there was Vilebrequins and I think
Orlebar Brown
had just launched. There was nothing in between that represented East Coast style."
Kaminsky's careful planning, family connections, and good report with a few local menswear stores led him to successfully launching Bather in 2013, and now, six years later, the brand is sold in almost
70 locations
across Canada, the U.S., Australia, UK, and Japan. No surprise there given the product is of high quality (made in Canada!) and the uniqueness; all prints you see on their swim and surf pieces are done in-house. Kaminsky isn't stopping there either, this Father's Day is the launch of Bather kids, and Hawaiian t-shirts (for both adults and children) will be added to the mix this spring as well. Word on the street is there may also eventually be a women's line in collaboration with a very talented Toronto lingerie designer. Keep scrolling to get all the juicy details.
---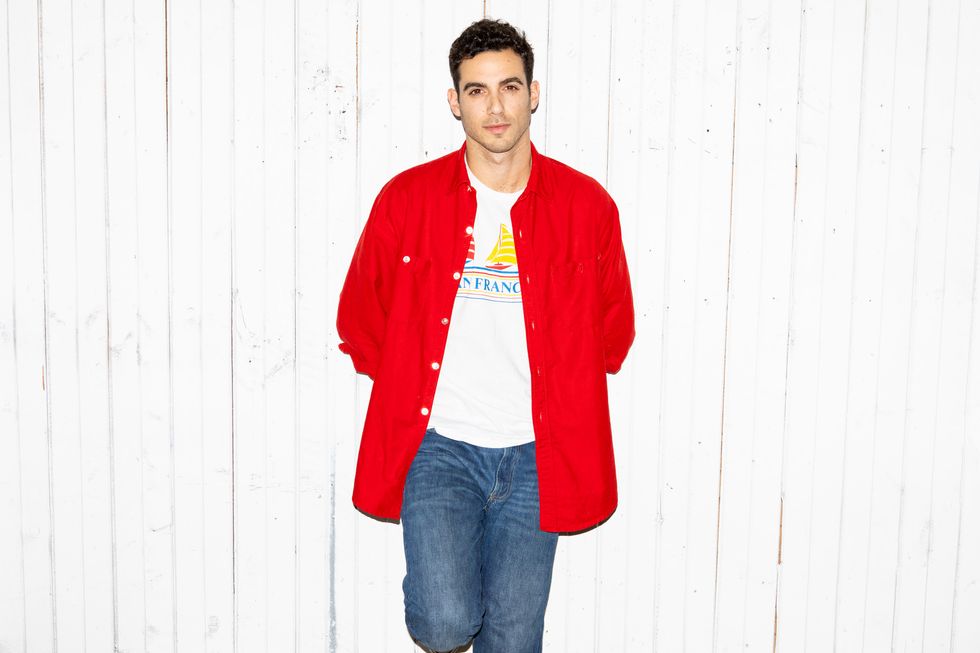 Pre-Bather plans:

"When I was finished school, I actually went to Marina Del Rey, California. There's only three places in the world that will certify you to make [Neapolitan pizza], I went to one of them, took a course, and had the intention of opening a five-seater, take out style pizza place in Toronto. I found a place on Queen Street, started ordering equipment, and then across the street, a big pizza franchise opened. I was 22 at the time and I was destroyed. I canned the idea and never went that route. In the end, I was happy. Everything happens for a reason."

And so, following his aforementioned trip to Croatia, the plan for Bather began:

"My mom's side of my family is all in fashion, so I used those connections to get fabric suppliers and started prototyping. I started playing around with crafting a surf trunk, which to us was like a tailored board short; a little bit shorter, stylish, tapered at the bottom. When I finished making a few prototypes, I went to the stores in Toronto that I shopped at and was like, 'Hey, you guys don't really sell swimwear.' I was friends with them so they gave me a shot. Uncle Otis, Lost & Found, and Nomad were the three stores, God bless them."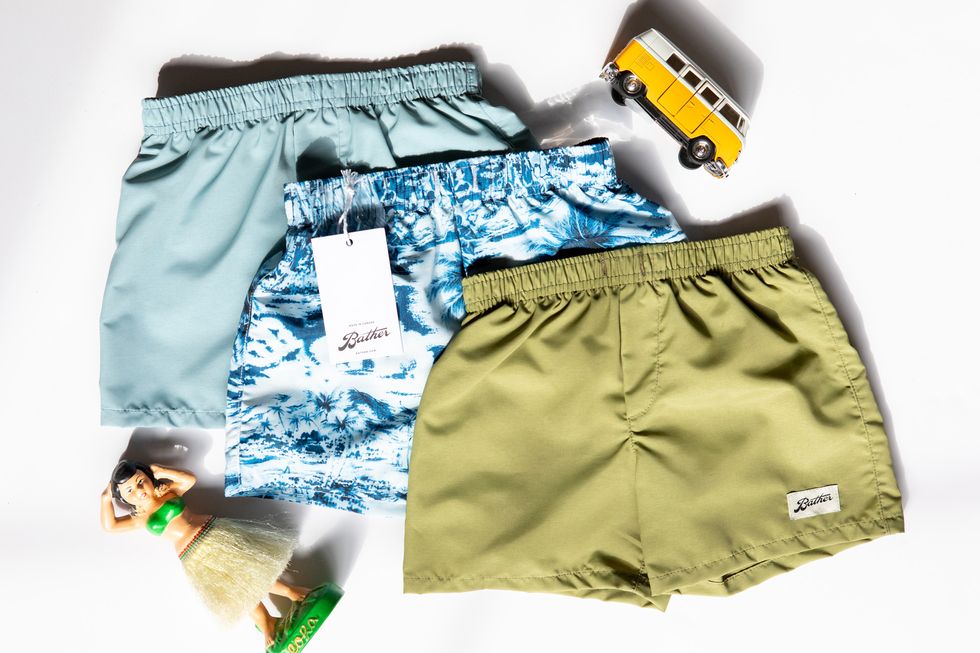 Where the name came from:

"It was like a Jeep approach, a Kleenex approach, in the sense that these are company names that have come to describe a product. Bather, in certain places, is used as a word that describes [a swimmer]. In some places, the word bather is the word for bathing suit. It took three years, but I got the domaine."

All their patterns are designed in-house:

"The patterns [are] something that is a selling point for Bather [because] we design the patterns ourselves. A lot of swimwear brands are buying the fabrics off the rack, which is why you see a lot of pineapples, a lot of flamingos. We have purposefully never put a flamingo or a pineapple on a bathing suit for that purpose, so you don't ever question if we're buying the fabric off the rack. No beef with flamingos, but just to separate ourselves. My brother, Evan, who's a graphic designer, does a lot of the design work for the company. A little bit of forecasting, but a lot of the time we don't give a fuck, we're just doing whatever we want. Nowadays, if you have a good eye then people will acknowledge that."


On the launch of kids:
"The kid thing is tricky because you don't want to isolate your customers. We're definitely being cautious of that and trying to take an approach that's a bit more mature. They're miniature versions of the stuff we're already making. It's weird because for a long time I was like, 'I don't want to make kids, I don't want to make kids.' Then we sampled them and I was like, 'These are so cool.' There's a lot of cute things that you see for kids, but I didn't feel like they were so
cute
when I saw them, I thought they were cool. It's definitely going to be for a more targeted demographic, but I think that if you want your kid to look like a badass, then we're definitely hitting that."
A women's line isn't completely out of the question:
"Our approach to mens is really classical, so women's would [be the same]. We've been working with a lingerie designer, Mary Young. I think that in order to make good women's wear, you need a woman on board. She's a great designer. We've been working on it loosely, but both of our individual companies have really been the main focus. So, it's not out of the picture, but it's also not an immediate priority."
Want more stories like this?
Kareem "Biggs" Burke Is Back & Better Than Ever
How This Entrepreneur Lands Deals with Nike & Pantone
Meet the Two Female Sneakerheads Championing Inclusivity in the Industry