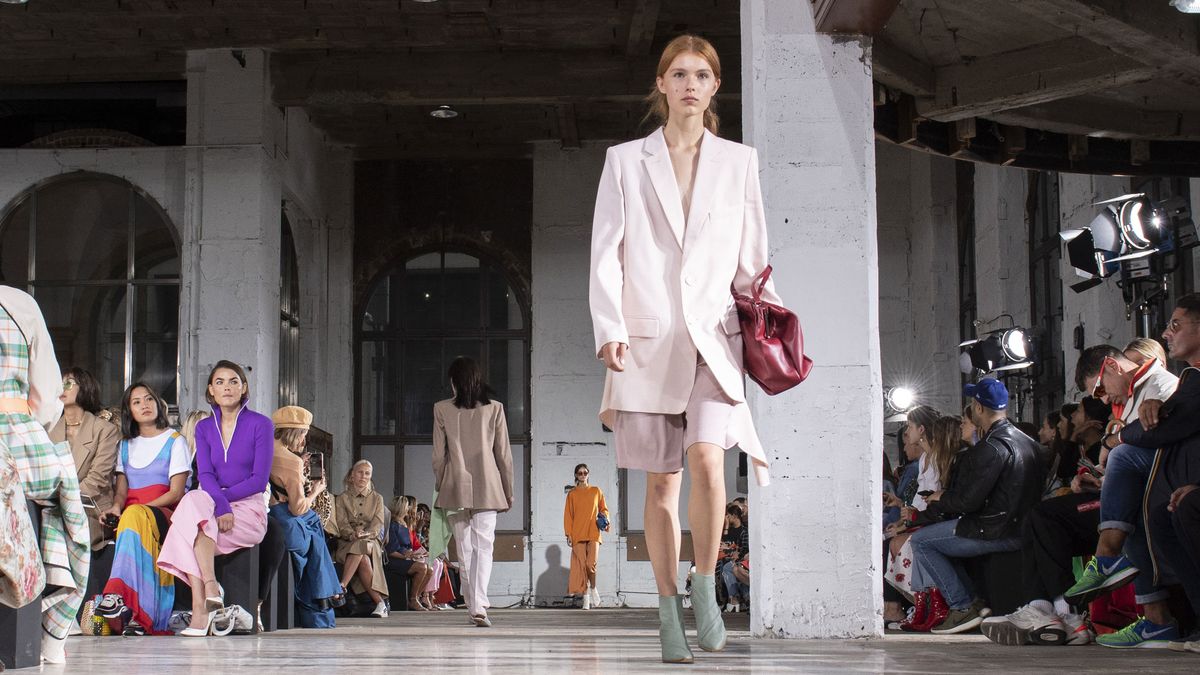 Trends
Plus, how to style them.
Slowly but surely, the temperature is creeping upwards here in NYC *knock on wood*. With an increase in temperature comes an increase in skin exposure—sleeves get shorter, our turtlenecks are put to rest, and inevitably, hemlines rise. The question is: How far will they go this season? The crop-top-and-short-shorts look is sadly not the most office-appropriate option. And aside from the fact that most super-short shorts aren't exactly flattering, they typically aren't very comfortable, either. Our proposed solution: LONG shorts.
Within the realm of long shorts, there are a variety of styles. Of course, the super-trendy version that comes to mind is the
bike short
, but that is by no means the only option. If you're looking for something a little less casual, we recommend a tailored bermuda pair. For a hot summer day where you don't want any fabric
at all
touching you, opt for a wider leg, maybe with a paper-bag waist. The options are abundant, and each style has unique styling potential to boot.
---
The fall '19 runways offered a very polished take on the long shorts trend. When designers styled them for cooler weather, they were often shown with sweaters, coats, and even tights.


In a Suit Set:
This is the perfect solution to summer workwear—think the female version of Thom Browne's shorts suit. The ensemble is polished but not too stuffy and will hopefully bring a little reprieve temperature-wise from the traditional
pantsuit
.
Bike Shorts and a Blazer:
Bike shorts can be a tough trend to pull off; however, layering them under a boxy blazer that falls below the hips is a way to make them appear a little less Tour de France.
Funky Print:
A fun print is an easy way to amp up an outfit, which is hard to do when it's too hot to layer. All a pair like this needs is some basics—a simple sweater, tee, or blouse—and a fun pair of
strappy sandals
.