5 Muslim Women on the Importance, Discipline, & Joys of Ramadan
It's about much more than fasting.
Living
If you're not one of the millions of people across the US—and somewhere around one billion worldwide—observing Ramadan right now, you've probably encountered someone who is. Non-Muslims often oversimplify this to mean 30 days without food or water from sunrise to sunset, but Islam's holiest month is about much more than fasting: It is a time for tolerance, patience, and solidarity. It is a highly anticipated and festive period of reflection shared with family and friends. With Ramadan under way, we asked five Muslim women about what they're most looking forward to and how their different cultures will shape the imminent celebrations.
Ramadan requires abstaining not only from food and drink, but from negative thoughts and bad habits like gossip and cigarettes. This fasting evokes a sense of discipline and gratitude that allows for spiritual recentering. While it certainly isn't easy, it's an important way for Muslims to focus on connecting with God and with one another.
"Somehow, during the hardships, we all just get a little closer," says Leah Vernon, founder of the body-positive lifestyle blog
Beauty and the Muse
. For designer
Hamda Al Fahim
, it's also a clean slate: "I feel that this month is a mental and physical cleanse which allows us to get a fresh start." 
---
There is something special about the spirit of camaraderie during Ramadan—ask Al Fahim, and she'll call it magic—that, on a global scale, unites Muslims as brothers and sisters. "It's late nights and early mornings. We are all struggling and going through the exact same trials of hunger and thirst and sleep deprivation," Vernon explains. And as a result of this heightened awareness of human suffering, Muslims are more tuned in to the needs of the poor and less fortunate. Fasting fosters a sense of collective responsibility among communities to take care of one another.
Muslims also re-commit themselves to the principles of Islam by devoting more time to prayer and coming together after daylight hours for a celebratory
iftar
, or breaking of the fast. For beauty influencer
Osob Mohamud
, this ritual summons cherished memories of helping her mother make fruit smoothies packed with nutrients. Melanie Elturk, founder of
Haute Hijab
, recalls welcoming neighbors to break fast with dates and lentil soup at her childhood home in Detroit and attending night prayers at the mosque with friends.
"I remember feeling so sad at the end of the month because I knew I would no longer see them every night," she says. "I'm still close with so many of those girls I used to spend time with at the mosque all those years ago."
Vernon acknowledges that although maintaining tradition is difficult as families grow and move away, Ramadan celebrations evolve to suit new environments and tribes. "With my friends, who are very much so like family, we have potluck dinners or we pile into the car and eat at the mosque."
And as with any holiday season, there is a significant sartorial shift in the way worshippers enjoy and honor this period of elevated spirituality. "Even though we celebrate our religion and practice our faith more during Ramadan, it is still a very social month with a lot of events happening," says Al Fahim.
With more clothing companies now catering to Muslims who choose to dress conservatively—major retailers like ASOS, Zara, and Mango have launched annual modest capsule collections, for example, while luxury sites like Net-a-Porter offer
curated Ramadan edits
—women like Al Fahim see opportunity to fuse tradition with creative expression during the month's festivities.
"Even though I like to keep it relevant to the occasion with traditional clothing like kaftans, I choose ones that are more fashion-forward in terms of material, color, and cut," she says. Mohamud shares this interest in experimenting with style within the parameters of her religious beliefs. "I like the challenge in taking current trends and making them more modest to suit me," she explains.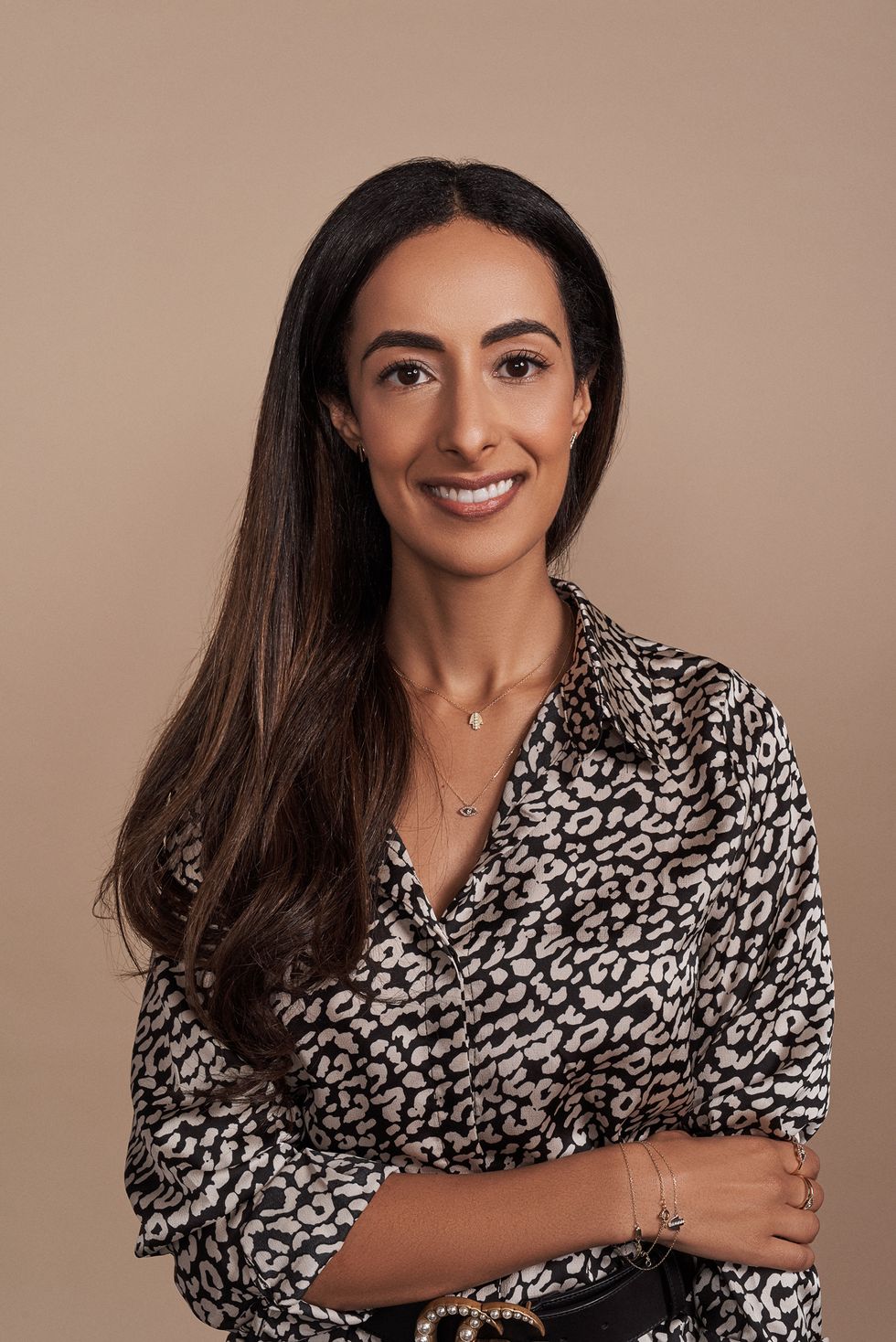 Bouchra Ezzahraoui
Photo: Courtesy of AUrate
While Vernon's style is consistent all year round—always comfortable, always confident, always proud of her hijab that she refers to affectionately as her "crown"—she is particularly careful about what she wears to the mosque. "I do put a bit more effort into making sure I am observing an extra level of [modesty]. I do it out of respect," she says. For Elturk, the Eid al-Fitr holiday—an abundant festival of food, gifts, and prayer that marks the end of Ramadan—is an occasion that customarily calls for a new outfit altogether.
"Many women will wear cultural clothing depending on where they're from," she says. As someone who identifies more with being American than with her Lebanese or Filipino roots, Elturk opts for her finest contemporary threads instead.
According to Bouchra Ezzahraoui, founder of
AUrate
, what's most important to understand about this time of year is that it's more about the incredible growth that comes from sacrifice than it is about self-restraint. "I'm most looking forward to showing more kindness and giving thanks to the blessings I have in my life," she says. And, Vernon suggests, don't forget to show compassion for the people you know are observing Ramadan. "Take it easy on your brothers and sisters who are fasting," she says, "in the workplace, in school, and just in regular life."
Top photo: Courtesy of
Condé Nast Traveler
Want more stories like this?
11 Coveteur Alums on the Importance of Voting
4 Major Women's Issues Currently Up for Debate
These Portraits of the 131 Women Serving Congress Are Stunning