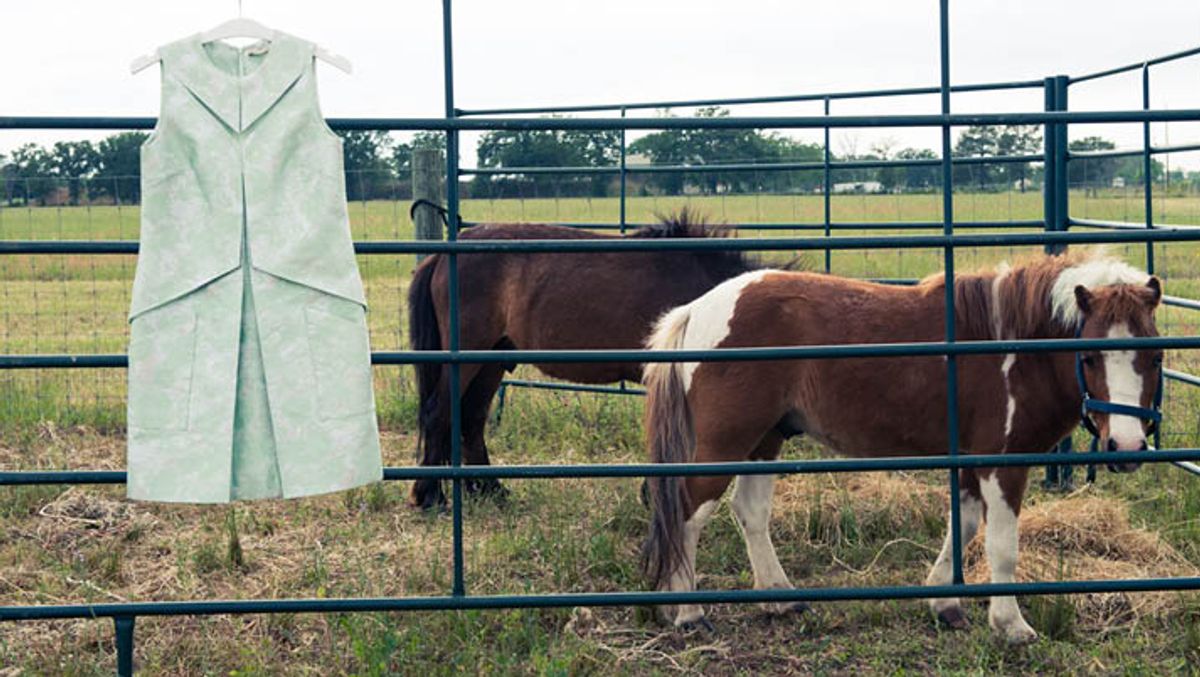 Travel
Distillery tours, sculpture parks, and more.
I visited Austin a few times in my early twenties, and the memories are both fantastic and…blurry. I bar-hopped on Sixth Street guzzling every tequila cocktail in sight and went to a University of Texas football game, where I spent the first half watching the game and the second half scanning the stands for Matthew McConaughey. Of course, there was lots of barbecue consumed, late nights spent listening to live music, and hunts for the perfect pair of boots. As I've gotten older, I still find all of those things fun, but I'm just as content with a more relaxing, laid-back trip to the area, which is what I found when I visited Bee Cave—a small town outside of Austin with great food and lots of charm. If you ever find yourself there—and I highly recommend that you do—be sure to check out these spots.


---
---
STAY
---
I've been fortunate enough to experience a range of hotels, from luxury resorts to quaint B and Bs, and what I loved about staying here is that you get elements of both. The rooms are spacious and modern, the beds are incredibly plush, and the Hill Country views are amazing, but there's not an ounce of pretension or formality. Craving a midnight snack? Simply grab one from the well-stocked store in the lobby and give your room number to the front desk as you head back upstairs. Need a restaurant recommendation? They'll offer five. And my favorite amenity? The complimentary trolley that'll shuttle you throughout town and back.


---
Eat
---
Inspired by global cuisine, the locally sourced dishes here include Spanish octopus swimming in house-made hot sauce and Koshihikari rice with truffle and dry-aged beef. The restaurant sits on six acres, which also house a garden and 20 bee hives. You'll remember the honey biscuits forever.


If you consider chicken and fish a bore, this is where you'll want to book a reservation. Fried antelope, crunchy gator bites, and wild boar lollipops attract foodies from all corners of the country here.
---
Drink
---
The type of no-frills imbibing that one looks for on a laid-back trip can be found here, where pints of locally brewed drafts and ciders are just $5. Depending on how many you plan to have, you may want to add some buffalo wings to your order—they're jumbo, crispy, and doused in Frank's hot sauce.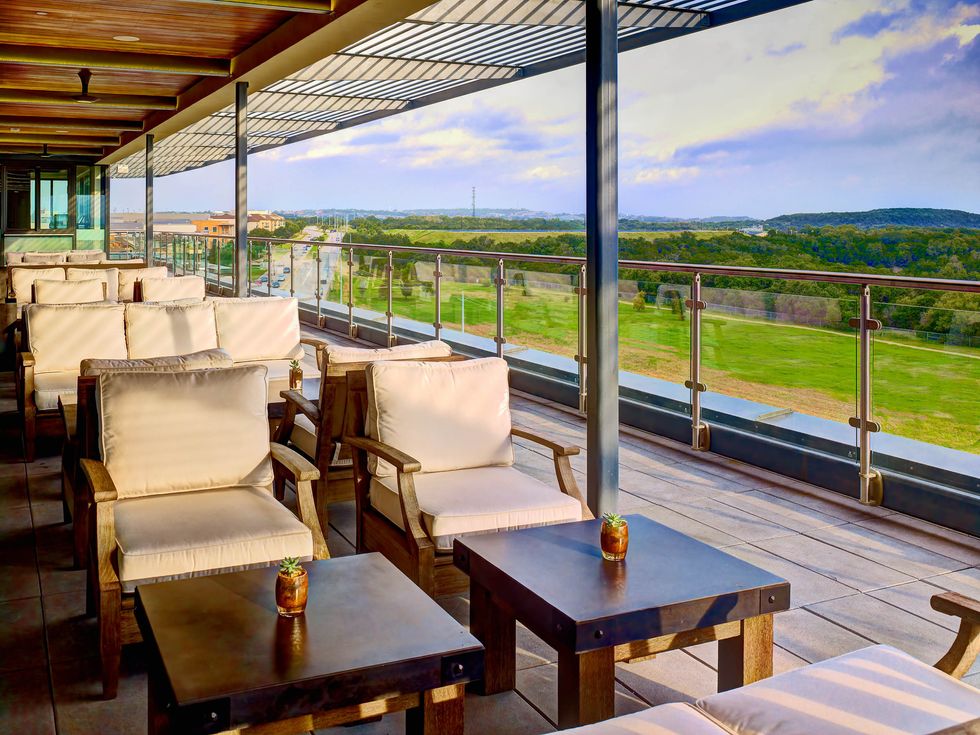 Photo: Courtesy of Meridien 98
When we visited this lounge atop Sonesta Bee Cave, we did our due diligence and tried *several* of the cocktails. We can report that the Beehive (Bourbon, absinthe, fresh lemon juice, honey, lavender bitters) and the Buzz (vodka, fresh strawberries, fresh lemon juice, soda) are among highlights—best enjoyed on the patio at sunset. And like any good Austin or Austin-adjacent bar, there's great live music several nights a week.


---
Do
---
You're going to need to take an Uber here. Situated on 28 acres, Treaty Oak is one of Texas' premier distilleries, producing gin and whiskey by the barrel. Sip your way through the property, which, in addition to the distillery rooms, features a restaurant, a bar, and a cocktail lab serving elevated craft drinks.