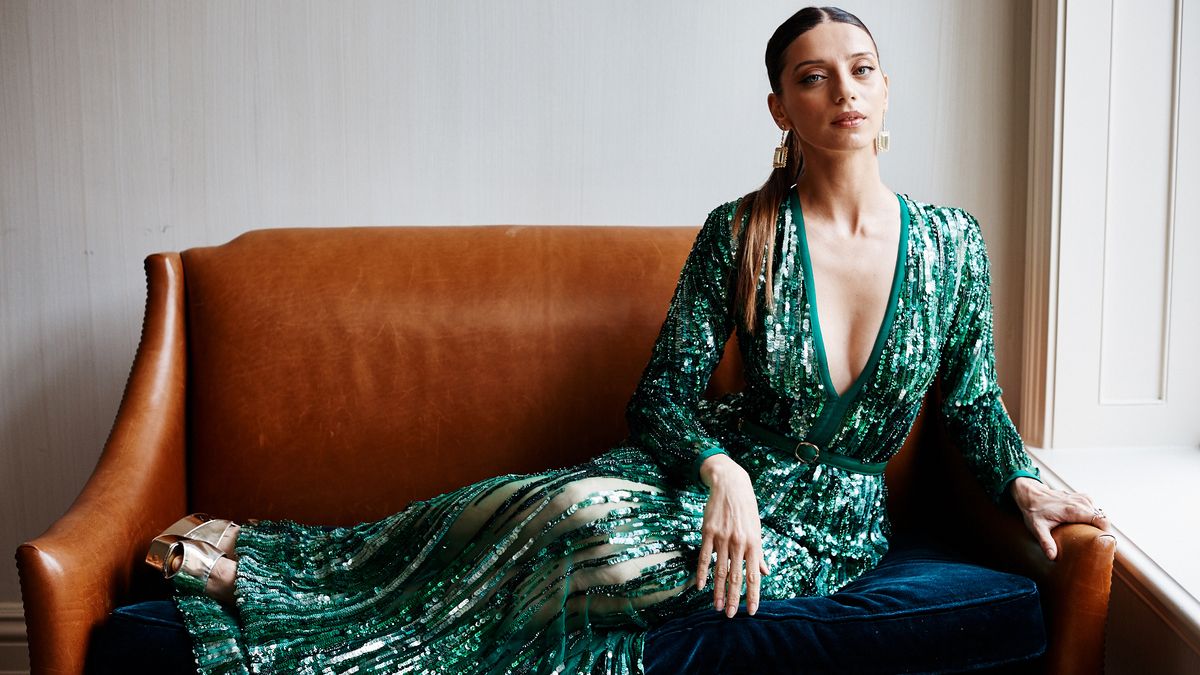 Celebrity
Chatting with the actress about her latest role alongside Lily Collins, chilling out to Netflix fireplace, and her dreams of joining the Marvel universe.
Weston Wells
Graphics
Ashley Combs
You don't need a real-life encounter to be mesmerized by
Angela Sarafyan
. It permeates through the screen, big or small, like her role as Clementine in
Westworld
and most recently in the just-released Ted Bundy bio/crime thriller 
Extremely Wicked, Shockingly Evil and Vile
. Sure, her piercing beauty is hard to ignore (seriously, it's hard to believe she's mortal sometimes), but it's her silent energy that magnetizes you, even if she isn't center-stage. Off-screen, when we hung out in Sarafyan's suite ahead of her
Tribeca Film Festival
premiere, she's cracking jokes and taking bites out of pizza slices in a green floor-length sequin Erdem gown. There was even a half-eaten Momofuku birthday cake in view. It's a whole vibe we can get behind. Eventually we sat down to talk about her first gig ever (featuring Céline Dion, no big deal), how she winds down after an intense day, and why (if she can put it into the universe) we may see her as a superhero or Disney character soon.
---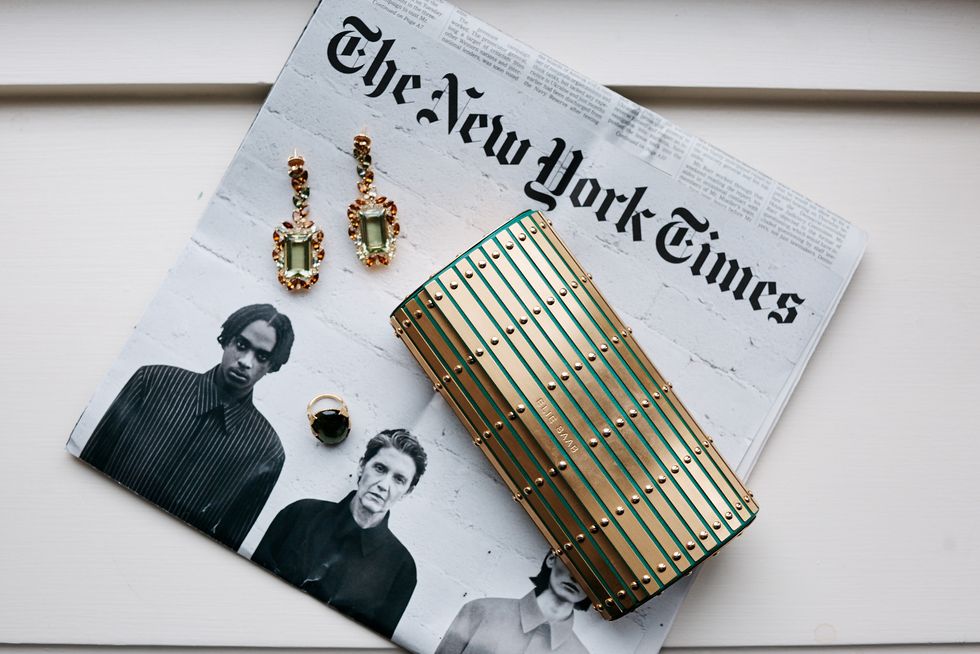 On satiating her craving for expression through acting:

"It's a funny thing; I was always drawn to different kinds of art forms. I grew up onstage; I always knew I wanted to be in movies. I loved being transformed into another person and to be in a different world. I originally studied classical music—I felt like the world was black-and-white and music brought it color. Music was one form of expression for me, which was through playing the piano. Another form was through ballet, through the body. With acting, I thought it encompassed all of that—you could dance, you could sing."

On her first gig that, ahem, featured music royalty:

"It's really funny, actually. My first gig was a Céline Dion music video that was sort of like a short film, directed by Paul Hunter. It was for a song that never came out. We shot at Universal, and it had this story line where a girl had a really bad boyfriend and was rebelling against her mother. I had a scene where I had to kiss the guy in the car. I had never, ever touched lips with someone! My first kiss was on camera [laughs]. That was my first gig, and it was my first audition."

On her favorite part of the industry:

"There is no path. In this business, you never know where you're going to go or what opportunity is going to come your way."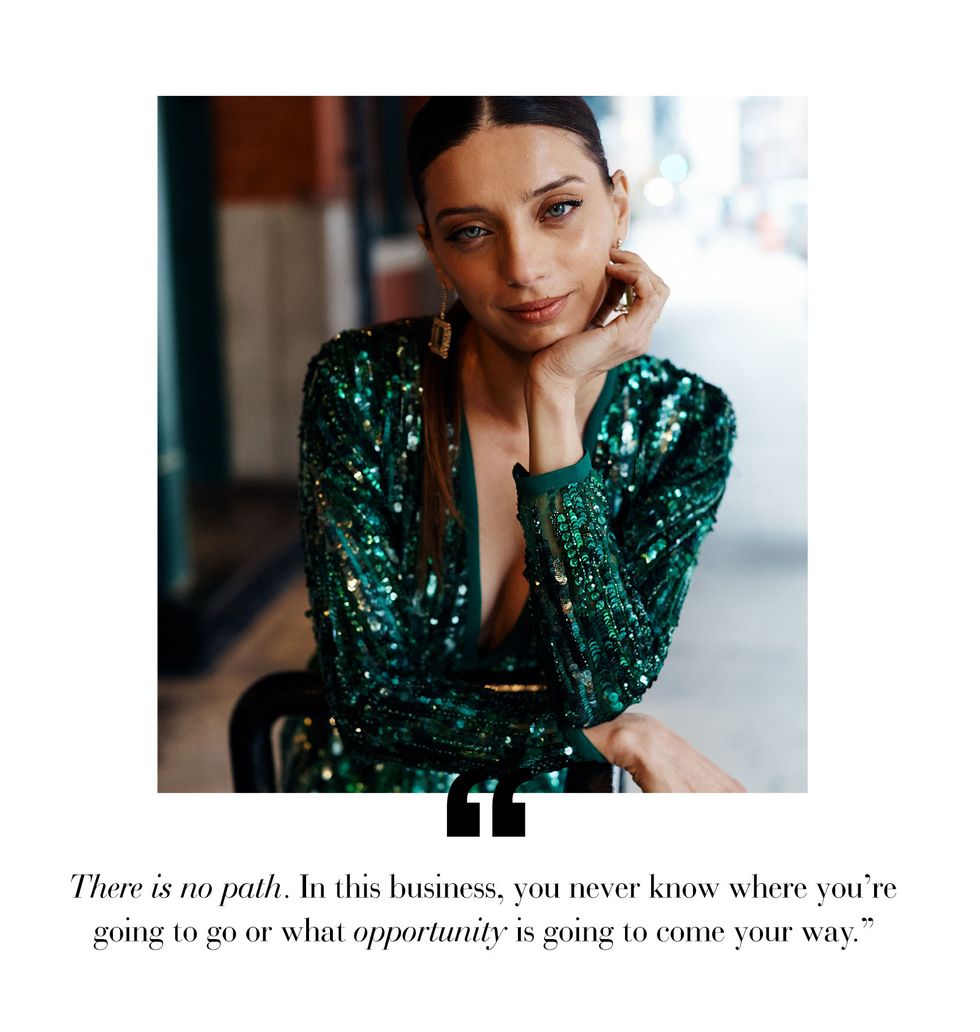 How acting is transformative for her:

"You have creative license to do whatever you want and to be free. I have the freedom to live vicariously through my characters. It's liberating, and I feel like I can breathe. My audition for Westworld and my audition for The Immigrant, for me it was surpassing what was happening in the room. It's like your past, present, and future collide. Time stands still."

Her ballet training was useful in her roles:

"I did use a lot of ballet in Clementine, actually. I find that it serves her. I had an interesting encounter with Anthony Hopkins, where we were talking about different methods of acting, and he noticed that I was very fluid. I told him eventually what I was doing, and he could see that. Ballet definitely had a big part in it, and it's [important] in a lot of the roles that I play. It helped especially with Clementine because she was a character that didn't speak, but expressed a lot with her body through her movements. If you can tell a story without speaking, then you've done your job."

Yes, there are funny fan encounters:

"There was this one time, I was standing at a café, and someone, really quickly and quietly, went, 'Freeze all motor functions.' It was just when season one came out. It was pretty amazing. I literally froze in place at that moment. Slowly, I turned around and looked at him, and he smiled [laughs]."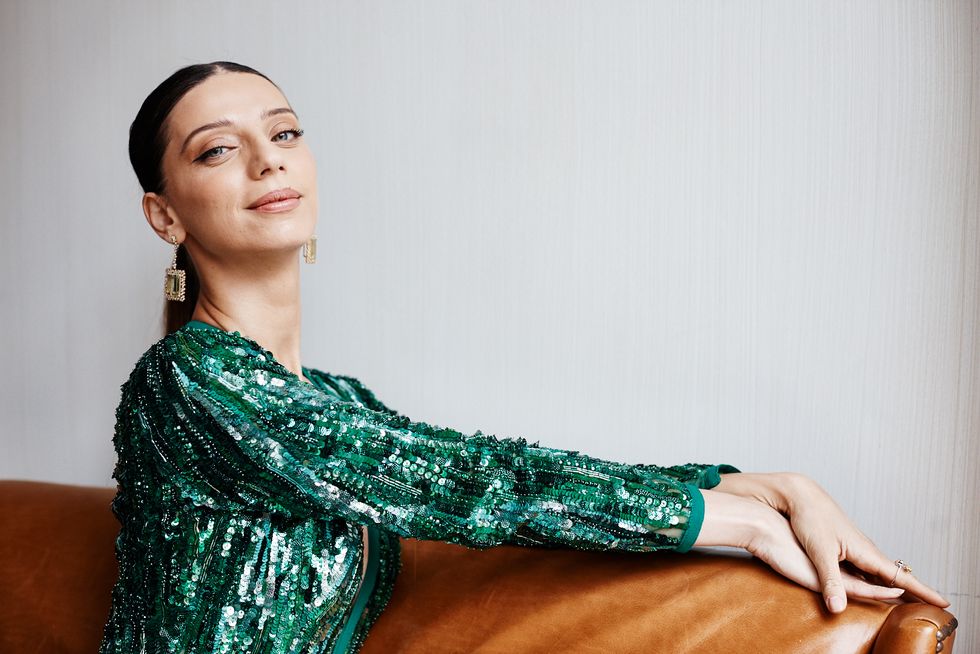 On the genres she's hoping to explore in the near future:
"So many! Where do I start? I love the Marvel Universe, I love the fantasy worlds, and I love that extraordinary genre. Superhero action worlds, I love that! I also love Disney animated films like
Cinderella
. I would love to be a voice character in an animated film, as well. Right now I love the adventure world, because there's something awesome about playing something bigger than life, something bigger than yourself."
On preparing for her role as Joanna in
Extremely Wicked
:
"Joe [Berlinger], the director, is a very dear friend of mine. [He gave me a part] that's really special—Joanna's the strongest female role in the movie in a lot of ways, because she's the only one that sees the truth in the entire film. She still supports her best friend, Liz (
Lily Collins
' character). In preparation for the role, I watched a lot of YouTube videos of Ted Bundy's trial and researched him. I was shocked at how easily he was able to manipulate not just women, but people. There's a lot of charisma and charm about him that was undeniable. A part of me just felt like I had to find that strength that my character had. I tend to be a dreamer who sees the best in people; Joanna is not like that. She's not easily living in the illusion of a human. It was empowering to play that kind of role. It was eye-opening."
On chilling out after an intense day:
"Sleep. I love to sleep a lot. I love to listen to nice music and [drink] tea. If I don't have a fireplace near, I put on the Netflix fireplace—it's so relaxing [
laughs
]."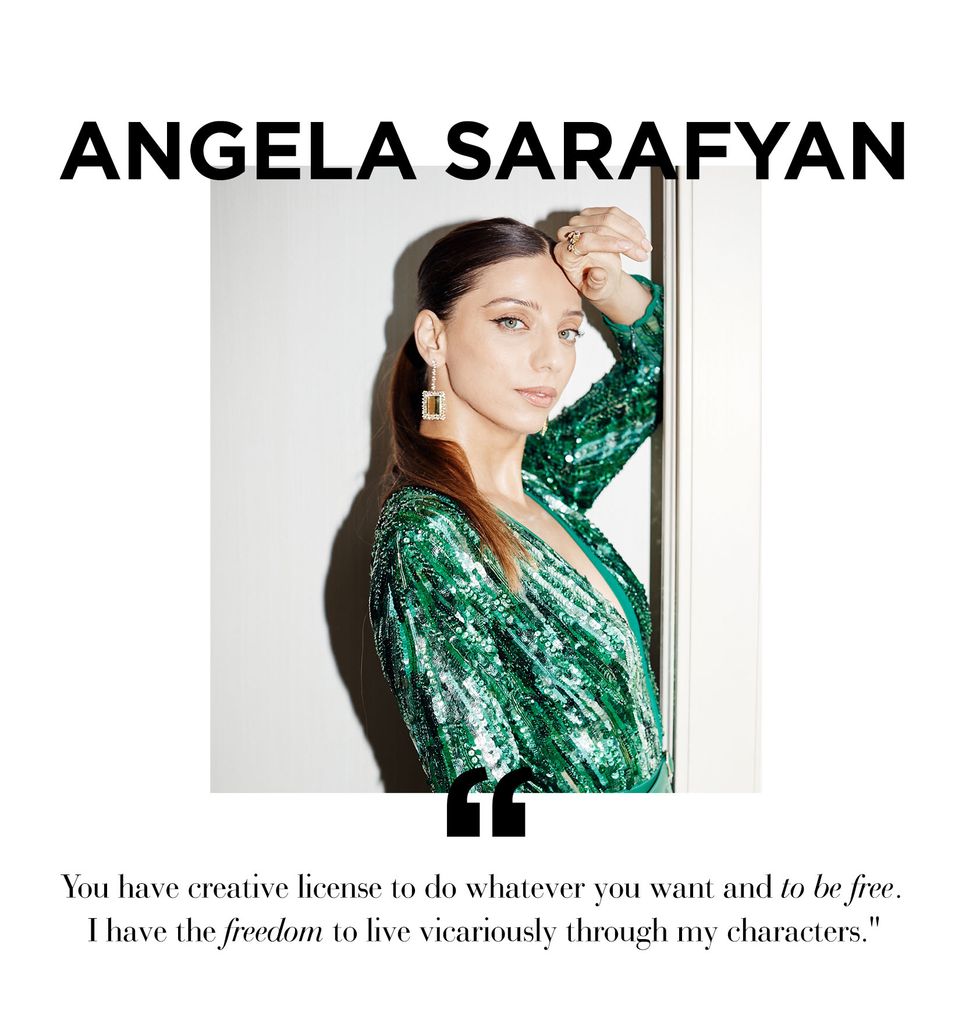 Her ideal day off:
"I really like to walk. I could walk for hours. In L.A. I love to walk in nature, so I might walk to a museum or go to the garden. I also love to write in my journal, I find writing to be freeing. And taking pictures—things that are not connected to work."
The first thing she does in the morning:
"I wake up and drink a cup of hot water! I find that's really soothing for your intestines, but I could be wrong [
laughs
]. I make my bed and brush my teeth. I love to get out of the house the minute I wake up. Being in the sun wakes me up, so I'll go for a walk or a run. I'm lying, I don't run [
laughs
]."
Her go-to takeout order:
"Does coffee count? Philz Coffee is my favorite. I get a Columbian Dark Roast Decaf coffee—it's so delicious. I love fish tacos as well, the ones in the Grand Central Market."
If she could live anywhere in the world:
"[
Gasps
] I don't know! I love New York. I haven't been to too many places in the world, so I don't know if I'm the best reference point. I love New York City very much. I love to go watch theater any chance I get. I love that it's such a big part of the culture there. I love L.A. because my family's here. And I love L.A. because it's got hidden gems. I would need to visit Paris, London, Spain, some of the other European cities before I could make a decision. But for now it's New York City."
Want more stories like this?
Jack Quaid Is Stepping Into the Limelight
On the Brink of Her First Major Role, Sydney Sweeney Has Hollywood Hooked
Model Stav Strashko on Her Big Screen Debut & Finding Confidence in the Fashion Industry