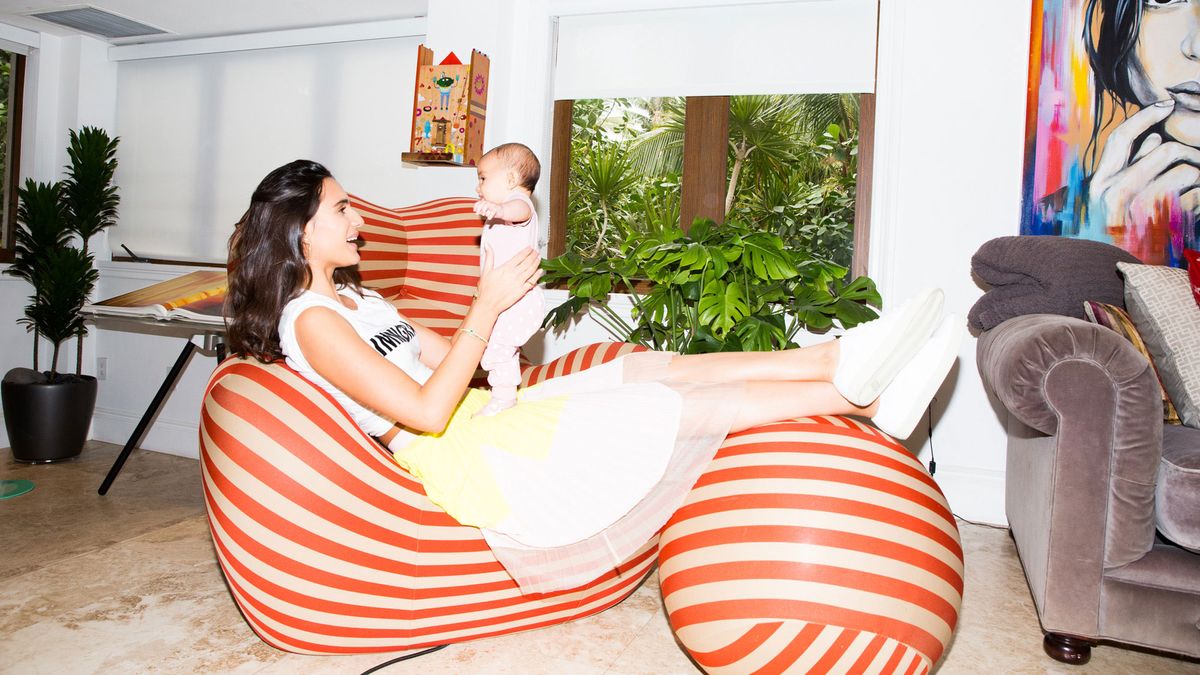 Living
Manolos with a side of awwww.
As you might predict (y'know, that whole going-into-people's-houses thing?), we've been witness to some pretty special mom moments over the years. From
Jada Pinkett Smith
 and 
Joyce Bonelli
, to 
Isabela Rangel Grutman
,
Cindy Crawford
, 
Kristen Noel Crawley
... The list literally does go on. And on. And on some more. But what's been most special about getting to see them firsthand? They all illustrate in their own way that one can be a mom who's fully present and makes time for her kids, without putting her life on hold or giving up even so much as a molecule of their identity. That, while there are days where it feels like the sky is falling, they
'
re ultimately all worth it. Also that
"
having it all
"
might not exist, but getting pretty damn close (or at the very least, pretty damn happy) is very much achievable. That there very much so are ways to integrate your children into your life without (too much) sacrifice. And that, while everyone
'
s definition of what precisely makes them a mom and how that defines them may differ from family-to-family, it never diminishes what that role means to them.
And so, we'd like to present a few of our favorite Coveteur-y moments captured throughout the years. Consider this your sentimental, you-might-have-to-pretend-your-allergies-are-acting-up warning.
---